At the end of the road post Inca Trail lies the lost city of the Incas – Machu Picchu. Perched on top of the mountains above the township of Aguas Calientes, it is at times a bright glorious beacon that is a display of all the power and might its people once was; on less sunny days, the city is surrounded by a blue haze as mysterious as the empire that simply vanished.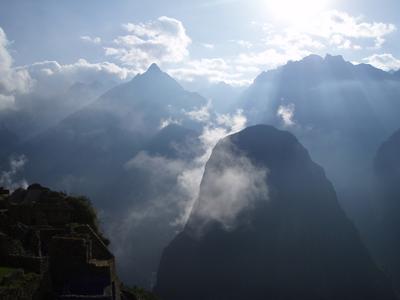 A UNESCO World Heritage Site, Machu Picchu has been playing an important part in the academic world in the studies of Inca culture.
Huffing and puffing up the steep stone steps, I marveled at the architectural achievements of the Incas.
The Inca carved the rough stones sourced from the area into various shapes and sizes required to build walls, houses and temples, each structure solid and stable without a drop of cement being used. The city compound is divided into farming sectors, residential sectors and spiritual sectors, joined by walkways and water ducts that would put any modern town planner to shame.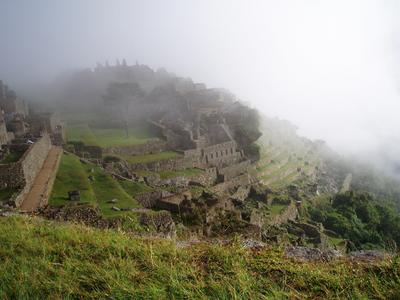 The academics around the world agreed that the engineering methods used by the Incas were advanced, and for me personally, it's still hard to imagine how long this would have taken to build in the old days, and if they had such advanced methods, just how did an entire city, while having escaped Spanish conquerors, decided to just pack up and leave.
Where did they go?
I can't help but wonder whether the Incas were indeed aliens.
Machu Picchu is part of the New Seven Wonders of the World, and also on the list of BBC's Unforgettable Places to See Before You Die.
For more information visit: Destination Machu Picchu