Many come to Fiji for its beautiful resorts along the country's coast lines. They come to sit on the beaches, to enjoy cocktail by the pool, to tan. However, it is worth to get inland and visit some of the towns and sights on Viti Levu, the mainland of Fiji, experience the local culture and learn a bit of the historic past.
Markets days at Sigatoka
Sigatoka town lies along the Coral Coast. We hired a car and took an afternoon trip to the town to check out the local activities and stock up on snacks and drinks.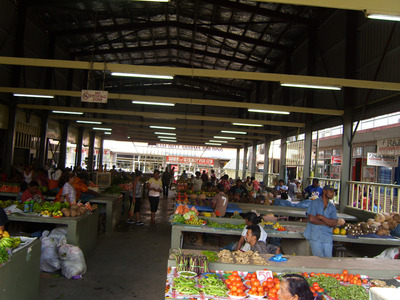 The town is on the bank of Fiji's second largest river – the Sigatoka River – (which name came first is a bit of an chicken and egg question) surrounded by hilly terrains. There are a few souvenir shops that are of good value (don't ever buy from the stores in resorts, they are at least twice the cost as in town!) and has two supermarkets, two bakeries and a central produce market that kept us busy for the whole afternoon. The mangoes and bananas are good and cheap (FJ$1-FJ$2 per pile/bunch) and the locals are extremely friendly.
That is one thing I have discovered about Fiji – the locals are really welcoming and full of smiles. It's 'Bula!' everywhere and most of the time they don't try to rip you off.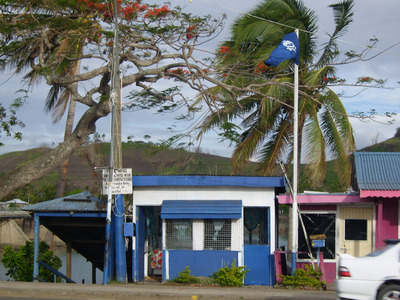 Learning of the Tongan warring past at Tavuni Fort
A good 15 mins bump along an unpaved road into the hills surrounding Sigatoka is the Tavuni Fort, a old Tonga heritage that is rarely visited, but certainly deserve to be mentioned.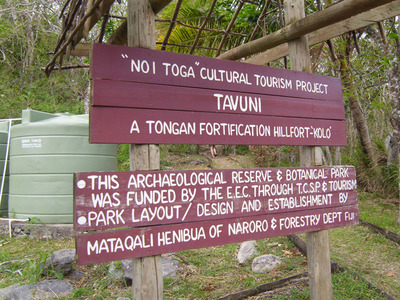 When I say 'Fort' it really isn't the walled, European type forts that almost immediately come to everyone's thoughts. This fort is strategically built on the top of a hill so that minimal defence structure was required for the community that was settled there.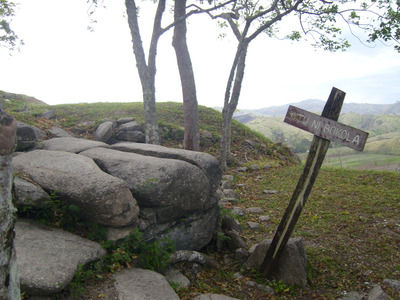 At the time cannibalism was still practiced and many of the captured enemies turned into dinner. We were shown where they were killed, where they were cooked (in an underground oven called a Lovo, very similar to the NZ Maori's Hungi) and how they were able to see approaching attacks and to prevent them getting too close.
Those not interested in the history should still pay a visit to this part of Fiji – the scenery is fantastic. This is the alternative side of Fiji, outside the resorts, the sand and the beaches where Fijian culture and heritage are preserved. A walk with the guide will equip you with fascinating stories of chiefs and battles and human eating habits to tell when you get home.