There is something about Melbourne. I used to have to go around twice a year for work and now it's like our second home, our 'getaway from Sydney' home and we can never get sick of it.
Makes me think perhaps it's time for us to move there?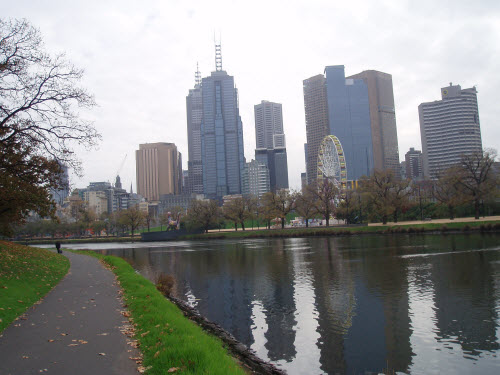 Arriving in Melbourne around 6pm on Friday night was interesting. We didn't know that Collingwood was playing, and so the city was full of fans heading to the MCG and trams and buses were packed like sardine cans! Was an interesting experience either way. I am not a fan of AFL but I can relate the scene to a soccer match in Europe.
We stayed on Chapel Street, and anyone who love shopping and have been to Melbourne would know that this is where the city does shopping best. It's approximately three kilometres from South Yarra to the city centre and provided a great opportunity for a long walk along the river.
What's fantastic about walking along the river on a Saturday morning is that Melbournians seem to be very active on Saturday mornings. The rowers are out in action, with their coaches yelling out on their bikes from the side walk. Joggers whiz pass us and the place just seems alive. (Unlike the harbour front in Sydney on Saturday mornings – full of people still nursing their hang over from the night before – just doesn't have the same atmosphere)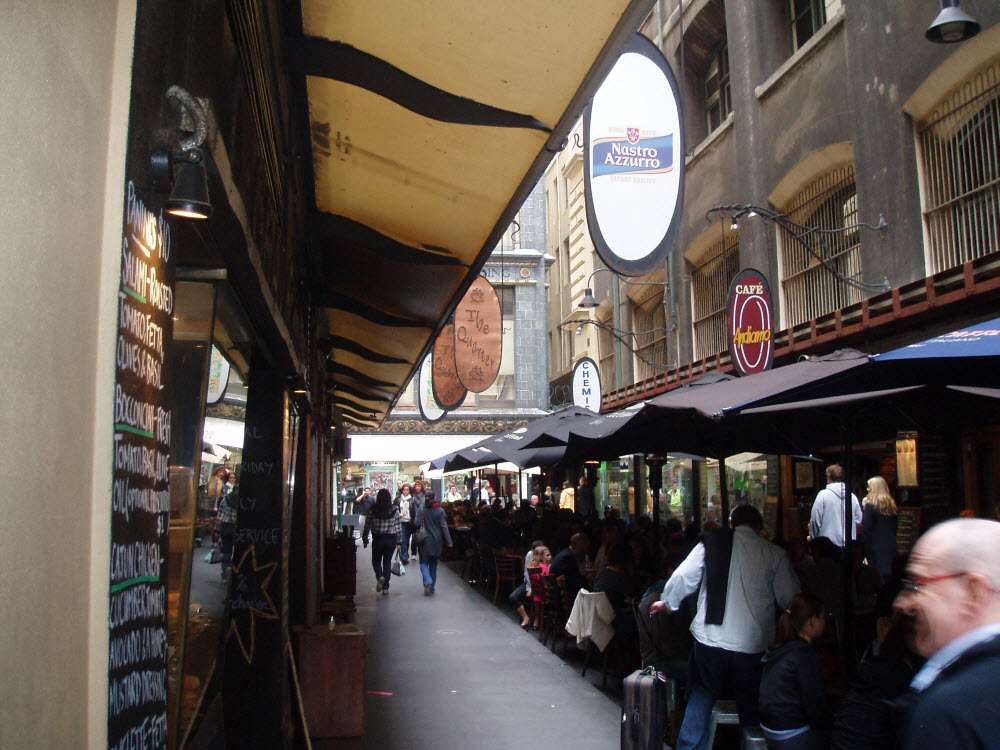 Having walked into the city, through some excellent graffiti lane ways, we settled down in one of Melbourne's cafes to enjoy a good decent cup of coffee, then it was off to South Melbourne market for browsing.
Of all markets in Melbourne I like this one the best. It's diverse and leisurely. Queen Victoria Market can get a little hectic, and the St Kilda craft market too touristy and expensive. Prahan market is mostly fresh produce which meant I couldn't do much clothing shopping on the side. South Melbourne on the other hand, has everything!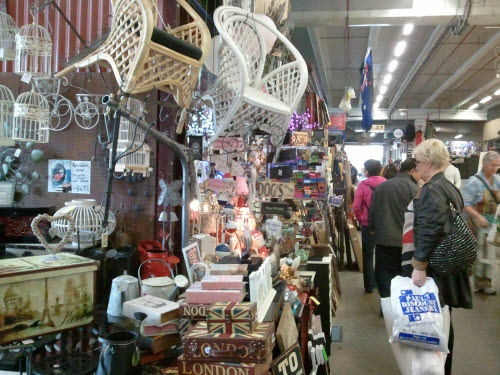 From there, it's another long walk through some of the nice suburbs in Melbourne back to South Yarra.
And that is how you spend a Saturday in Melbourne.