On Monday, I was treated to a food tour.
Yes, I hear you. I was also a little skeptical too. Why go on a food tour if you can just find out about restaurants on the internet or follow the Michelin's guide to dining?
I was pleasantly surprised how much I enjoyed the tour. It wasn't just a food tour, in fact, when we were walking around various parts of the city, our guide Stephanie also talked to us about the architecture around Wellington, the symbolism of the art works by the sea, introduction to many of the lifestyle traits of the Wellingtonians before we even stepped into our first 'food' related destination.
Wellington is New Zealand's culinary capital, and is especially mad about coffee. In this small city there are 19 independent roasteries each with their own flavour and method about their favourite beverage. It's no surprise that our first food destination was one of the most popular cafes on Cuba St, Floriditas, where we were treated to a coffee and cakes to try. (I came back here for dinner on the same day, and can I just say, I understand why Wellington love this place)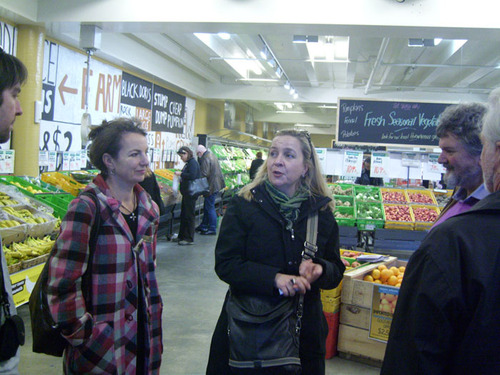 Then, we headed over to one of the region's most established organic and ethical food market – Moore Wilson's Fresh – for cheese tasting and an introduction to some of the fantastic food movements in this area.
It was apparently time for another coffee and we were taken to one of the popular roastery of coffee – Mojo Coffee – and learned about the coffee process and sampled a cup of 'Dr Mojo's Potion' – a blend of a variety of beans creating a really intense aromatic drop.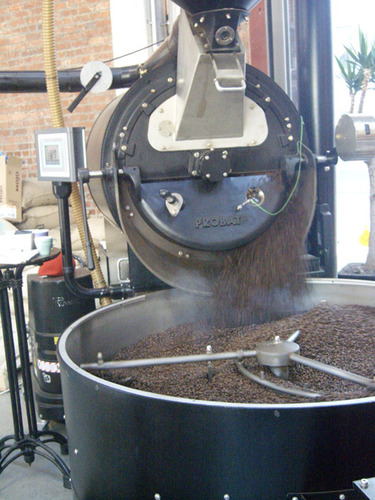 In Wellington, coffee are generally served double shot, which means by now, I've had four shots of coffee in my system and we still have to visit a chocolatier…
It was a chocolate lover's heaven. As we stepped into the shop at Bohemein Fresh Chocolates the strong aroma of cocoa was having an effect to my already caffeined up state. I was shaking with happiness. We got to try two chocolates each and take three home with us (they normally cost NZ$1.50 per chocolate) so I had to give their 'Sea salt caramel' a go. It is one of their signature chocolates featured in the NZ version of Cuisine magazine and it certainly was interesting. Then, you wouldn't expect something like 'Wasabi cream' to taste nice but it really was quite excellent! So I happily gathered my chocolates and put them away in the hotel room safe for safe keeping (you never know about those house keeping staff!).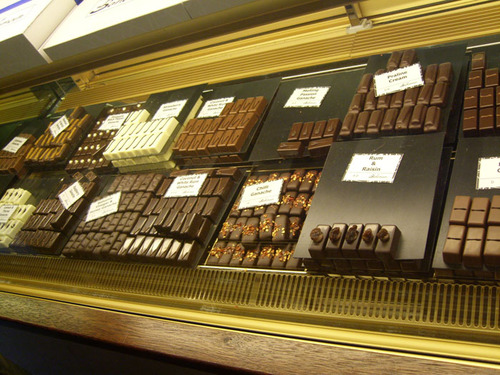 If I hadn't been told about these places, I wouldn't have known to find them, at the same time I learned so much about Wellington itself. The tour is really suitable for those on their first two days as an introduction to the city and at the same time, find excellent meal spots for later days.
After the food tour I then headed up the iconic cable car, took a stroll in the Botanic Gardens and enjoyed a planetary show at the Carter Observatory, a fantastic set up that really allow visitors to learn all about the stars. Then, it was back to eating again when I met up with Jo from Tourism Wellington for a drink and dinner. I had the best warm cocktail ever from Duke Carvell's Swan Lane Emporium, a quirky little bar that was just perfect for a pre-dinner drink. The cocktail was called Independence Pie (a take on 'American Pie' maybe?) and had spiced rum, spiced sugar syrup and steamed apple juice.
It was heaven.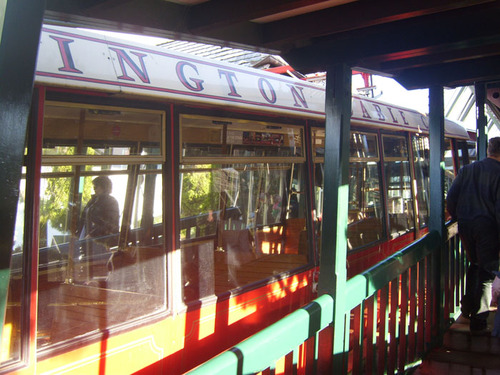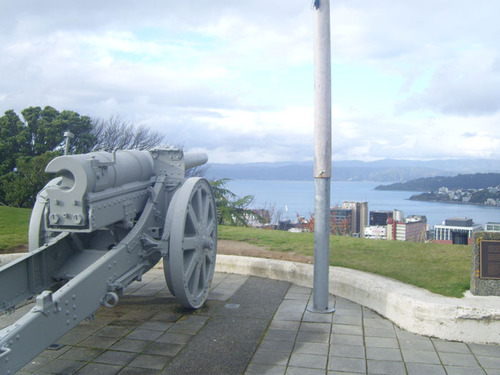 If you ever visit Wellington, leave your diets behind.
————————–
My Monday itinerary was hosted by:
Tourism Wellington
Zest Food Tours of New Zealand
Carter Observatory