One hours train ride away is one of the wonderful wine regions from Wellington. The Wairarapa Valley may not be as famous as the Marlborough region for NZ wines, it does have some really charming towns and beautiful scenery.
The day I visited happened to be wet, and Helen from Destination Wairarapa laughed when she informed me that this is in fact one of the drier areas in this region.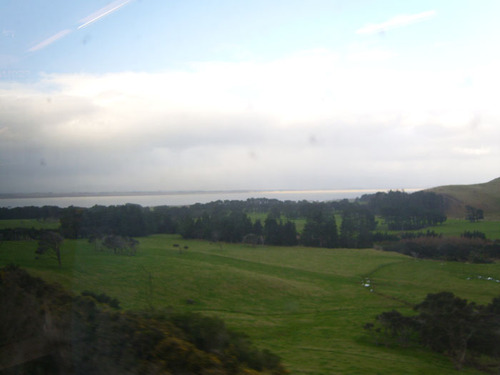 The train ride itself was really pleasant. The train comfortable, and when it emerged out of the tunnel that went for around 7 minutes, the sight of a lush green valley and its lakes was just amazing.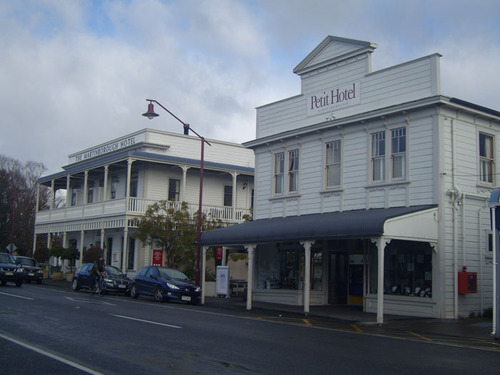 I was met by Helen at the train station. We drove around the area, stopping at Martinborough and Greytown towns, where boutique stores sold independent brands and labels among the many Victorian buildings.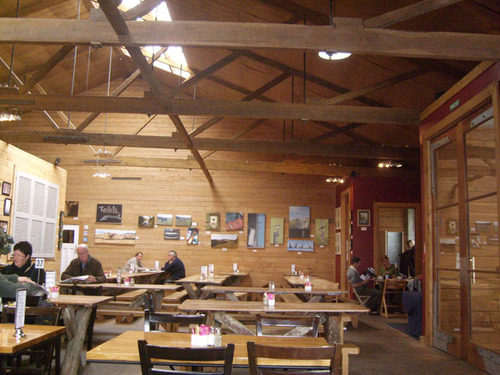 The Wairarapa Valley is most famous for its Pinot Noir, a light poignant red wine not as celebrated else where. You can hire a bicycle and get a lunch picnic hamper as a package and leisurely tour the wineries on your own.
Olive oil lovers are also in luck. Olivo has some of the best olive oils, and its groves are open for visitors year round. You'll find some surprises here, as owner Helen Meehan is extremely passionate about her oil infusions. Helen has been very creative with her oils, and you'll enjoy her range of infused oils including smoked chili, fennel, porcini (oh this one is heavenly), lemon, orange, vanilla and even cinnamon. The last three can easily be used on a dessert item, overthrowing the idea that olive oil must be used on savoury dishes.
I didn't get the chance to do much outdoor activity here in Wairarapa, but it did put on the best rainbow for me ever. I think it's on the list to come back to next time.