I am not weird. I just like to step out of the usual tourist attractions and seek for that special something about a place.
So I found a hobby – I visit the dead.
It's not just me. A lot of people are doing it as part of their search into someone else's life.  Some of my fellow travellers describe it as a relaxing experience, and I can see why. The ancient cemeteries are simply beautiful; the large magnificent tomb stones, the flowers, carefully trimmed along the cobble stone walkways. It's like being on a movie set.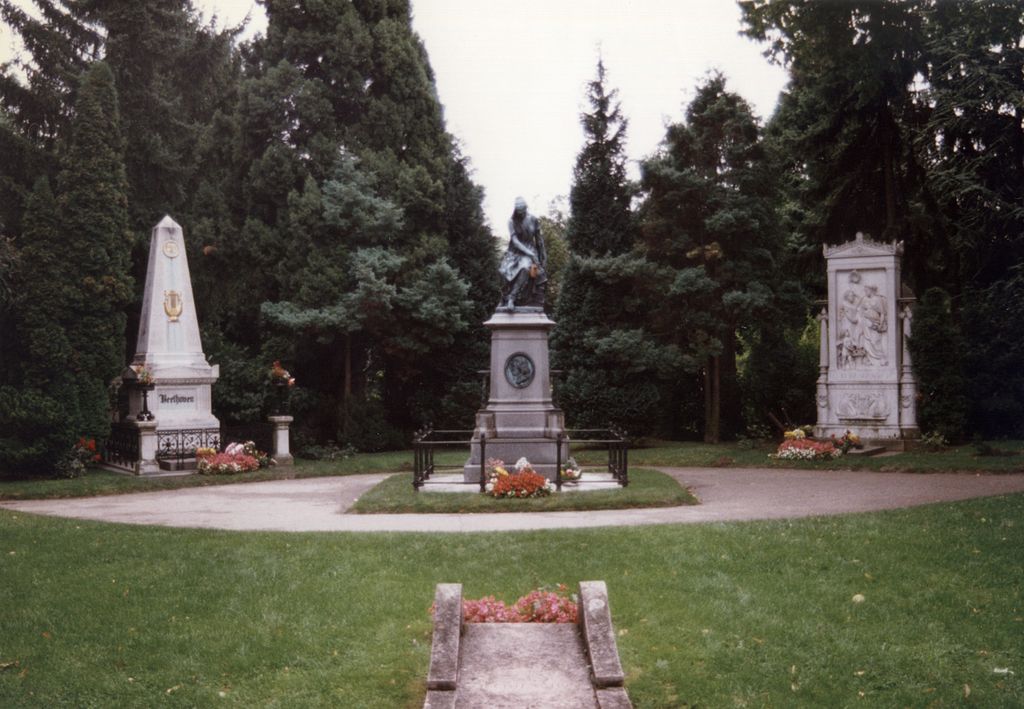 And just like being on a movie set, you get to visit important and famous people, and pay your respects to them. Some of my favourite cemeteries are:
Vienna – Zentralfriedhof (The Central Cemetery)
Here lies the musical masters Beethoven, Schubert, Brahms, Strauss and Schoenberg. This cemetery was opened in 1874, and some new parts are still taking in new residents. You can get a map of 'Graves of Honour' from entrance gate 2.
There is a monument to Mozart here right by Beethoven and Schubert's tombs, but he is actually buried in the St Marxer Friedhof.

Vienna – St Marxer Friedhof (Cemetery of St Mark)
Mozart's grave was initially unmarked, having died poor and unsuccessful. His grave now has a large memorial stone.
Prague – Vysehrad Cemetery
Burial ground of many famous Czech personalities, once again, my association with this cemetery are composers Antonin Dvorak and Bedrich Smetana. Many artists, writers and intellectuals are also present here.
Paris – Pere Lachaise Cemetery
Perhaps the most famous in all cemetery visits, here lies Chopin, Proust, Wilde and Piaf and of course the legendary Jim Morrison, the lead singer of The Doors.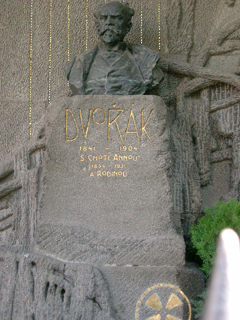 Buenos Aires – Cementerio de la Recoleta
Extremely beatiful with impressive statues and marble sarcophagi where the afterlife real estate is pricier than those of the living. This is where past presidents and powerful military figures and politicians lie in peace. The most famous is the grave of Evita. Her husbane Juan Peron's grave lies across at another corner of the cemetery. You can also hunt down the grave of Carlos Gardel, the famous tango dancer and aviator Jorge Newbery.