Checked in: 27 July 2012
Checked out: 28 July 2012
Room: 1407 City view king room
Price paid: $249.00 (Stay and Play package, breakfast included)
Sheraton on the Park is located right by Hyde Park and well know for its old world charm. It may not look big on the outside, the hotel has 557 rooms with 48 of them being suites, and its Hyde Park view rooms are specifically beautiful.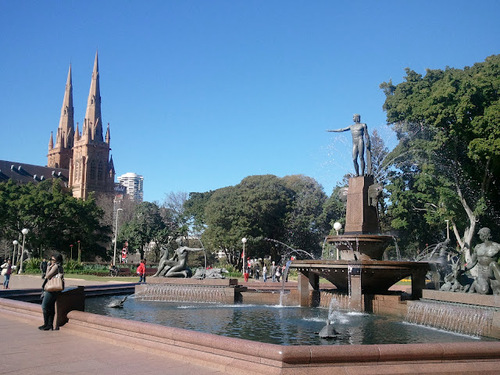 Service:
Every staff we dealt with had been warm, welcoming and friendly. Upon check in we were enquired about our day with a bit of friendly chit chat and promptly advised of breakfast and check out times. Check out was equally smooth and we were farewelled with 'Hope to see you again' and a big smile.
Room:
Nestled between buildings, you'd think that rooms at Sheraton on the Park would be quite small. However to my surprise, the size of the room was really generous, bright and comfortable. Windows are curtain-less, with French sliders instead, keeping the room nice and bright during the day and with an air of openness at night. The city side rooms did not have much of a view. The bed was comfortable and I slept like a baby.
The bathroom was good. Separate shower and bath with good quality toiletries. A nice deep bath gets a bonus point.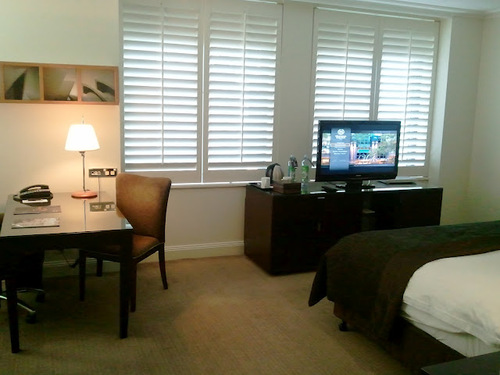 Health and Fitness:
A large indoor pool is handy on a cold Sydney day. I did not get the change to visit the gym nor the Day Spa however I have heard good things about their Day Spa facilities.
Breakfast:
There is a large selection for breakfast and I must say this is one of the best breakfast buffets in Sydney. Good quality, good selection and well laid out. The breakfast is better than some of the top hotels in Sydney, including the Intercontinental, whose breakfast was extremely disappointing at the time.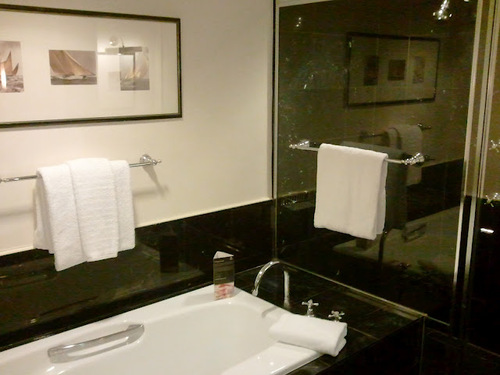 Value:
Considering even the Ibis in Sydney cost around $170, the price I paid for a room at the Sheraton on the Park is extremely good value, especially when it included breakfast.
My rating: 9/10 (one point lost for the view)