Bavarians have an attitude. They are so much better than the other Germans. They have some of the world's bests, including cars and beer, and well known for the world-wide celebrated Oktoberfest.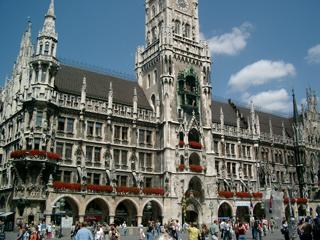 Yes, indeed, Oktoberfest is just around the corner, with celebrations to start on the 22nd September. Beer tents will be erected large enough to hold thousands of people, and special Oktoberfest beers will be brewed for the occasion. It's one of those must-do-once travel experiences for everyone, however whether it's your thing to go back for second rounds, is up to you.
For me, once was enough.
The Oktoberfest began by Prince Ludwig in 1810 to celebrate his marriage to Princess Therese of Saxe-Hildburghausen, is now celebrated world-wide with each nation's interpretation of the festival. 14 beer tents for as many as six million guests will consume more than 6 million litres of beer in the 2 weeks of celebration. That is a lot of beers. However it is increasingly becoming too touristy. When I was studying in Germany, I was advised not to bother going to Munich and just stay at my local city for their own version of the Oktoberfest, to avoid crowd and injuries.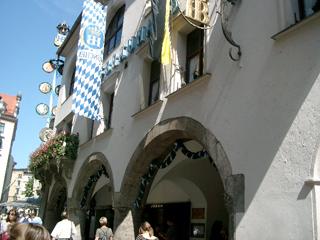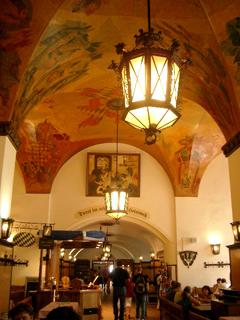 Besides the Oktoberfest, Munich is a fascinating city with many stories to tell. One of the most famous is the story of the White Rose resistance group during Nazi Germany, a group of students known for their anti-Nazi campaigns from 1942 – 1943, calling for active opposition to Hitler and eventually, executed by beheading. This event happened at the University of Munich which is now honoured by monumental marble leaflets on the grounds of the university.
A film was made about this incident: Sophie-Scholl: The Final Days (2005). Well made film describing the events from their last leaflet spreading and their arrest to their sentence. A tense and emotional yet moving story recommended for those interested in this part of the German modern history.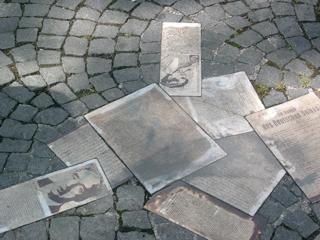 Here is something else the Germans, especially those in Bavaria, are proud of. Three little letters spelling B-M-W says so much in the automotive world. Not even that. In the engineering and aviation world as well, as the company did start off developing plane engines. Motor enthusiasts will be glad to know the corporate headquarter of the BMW group has a museum open to public, a spiral pathway bringing you closer to the different types of engines, planes and cars the company has been producing over the years. From the Olympic tower just down the road you can make out the 4-cylinder design building as well as the helicopter desk painted in BMW logo.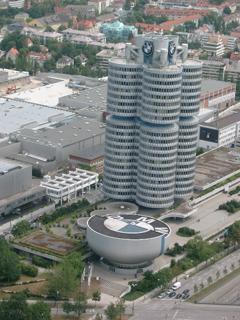 Walking around in Munich is also a pleasant experience too. My friend and guide Christa told me, that Munich is a large city "with a small city feel". Alas it's true. People are friendly, the cobbled streets clean and pedestrian friendly, every small corner I take brings me to yet another courtyard full of surprises.
Make sure to try the Weisswurst when you are around: Plump, white, juicy sausages eaten with special Bavarian sweet mustard. With all the beer and wurst as well as all these other things to see and do, I couldn't ask for more.
Further information:
Visit the Official Website of the City of Munich
Day trip out of Munich:
Munich is a good base to visit historical sights of some of Germany's darkest days: Dachau Concentration Camp is 30 mins drive from Munich city centre, where many of the political prisoners were imprisoned.