The historic Hahndorf is the oldest surviving German settlement in Australia. A mere twenty-minutes drive south east from Adelaide in South Australia, Hahndorf is among one of the favourite destinations for locals to escape the hustle bustle of the city, to enjoy a weekend afternoon browsing through the many boutique and craft shops, or to relax in the sun with a stein of good German brew on tap.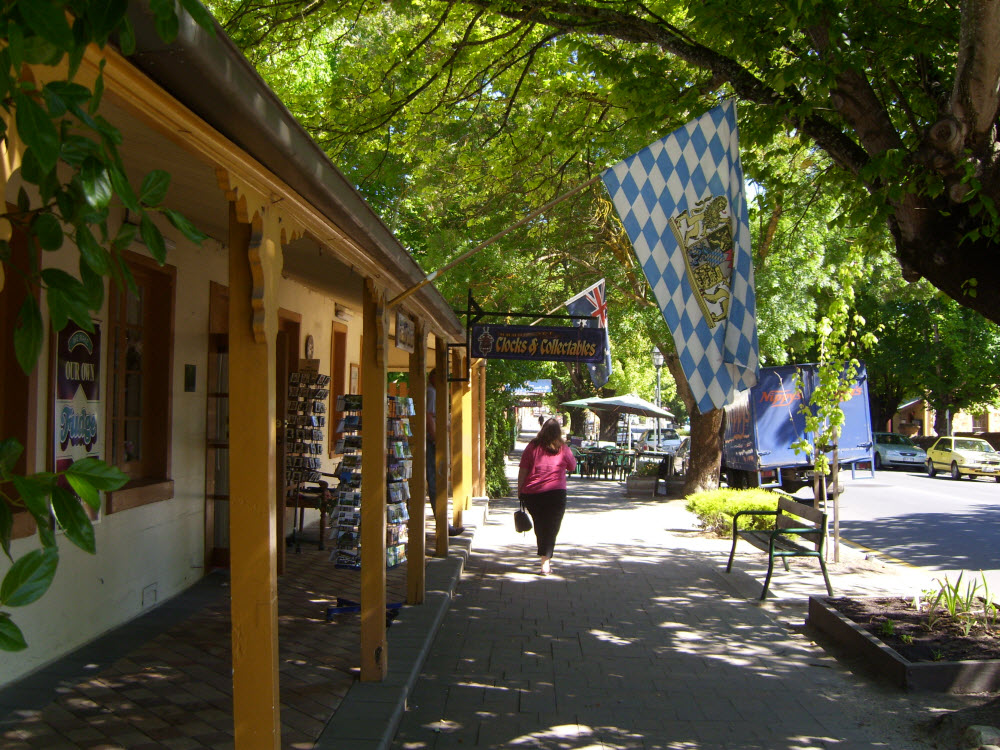 I especially enjoy Hahndorf during the Australian spring. Nestled in one of the few Australian regions with distinctive climate for its four seasons, Hahndorf oozes a certain country charm. This is where the 100 years old skeleton elm trees that lines the main street start to sprout different shades of green; when the winter-shy sun finally makes a warm appearance; when the fresh crisp morning mist carries the scent of wild blooms; and when the town comes alive with various festivities for the young and old.
Since its first German settlement in 1839, the town has never lost touch with its inner German. Many residents are descendents from the first settlement – Prussians escaping religious persecution, and have carried on their family businesses generation after generation.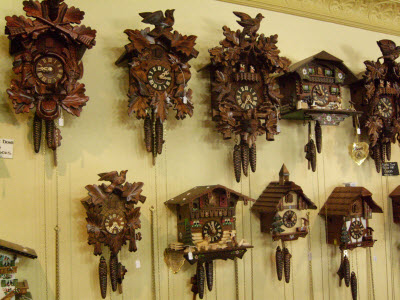 Walking is the best way to explore the many surprises Hahndorf has to offer. Several original structures are still intact and are part of the South Australian State Heritage, including the HahndorfAcademy and St Michael's LutheranChurch, built in 1859.
Before settling down on a wooden bench in one of the two German pubs – The German Arms Hotel and Hahndorf Inn – for a relaxing yet hearty specialty meal, it's worth to visit The Cedars, the former home and studio of 56 years to artist Sir Hans Heysen, where extensive display of works still owned by the Heysen family exhibits.
It is easy to find a treat for even the pickiest eaters here. Standing at the counter of The German Bakery, I would surrender to a thick and rich black forest cake while still contemplating purchases of the many seed and grain rolls and loafs. A couple of steps further down the road, a second generation German butcher sells Weisswurst, Bockwursts and other made traditionally smallgoods.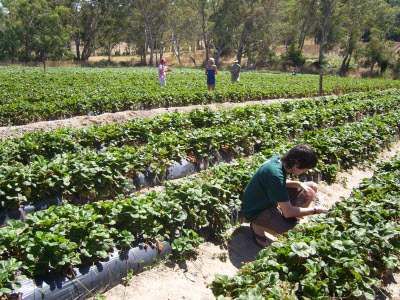 Up the road from the town centre, is Beerenberg Strawberry Farm, where you can pick your own strawberries between November and May. The farm's famous Rose Petal jam, as well as other gourmet sauces, pickles and condiments are for sale all year round in the factory store. The region is also known for the many boutique wineries, with cellar doors open to the public for tastings.
For further information visit Hahndorf – South Australia