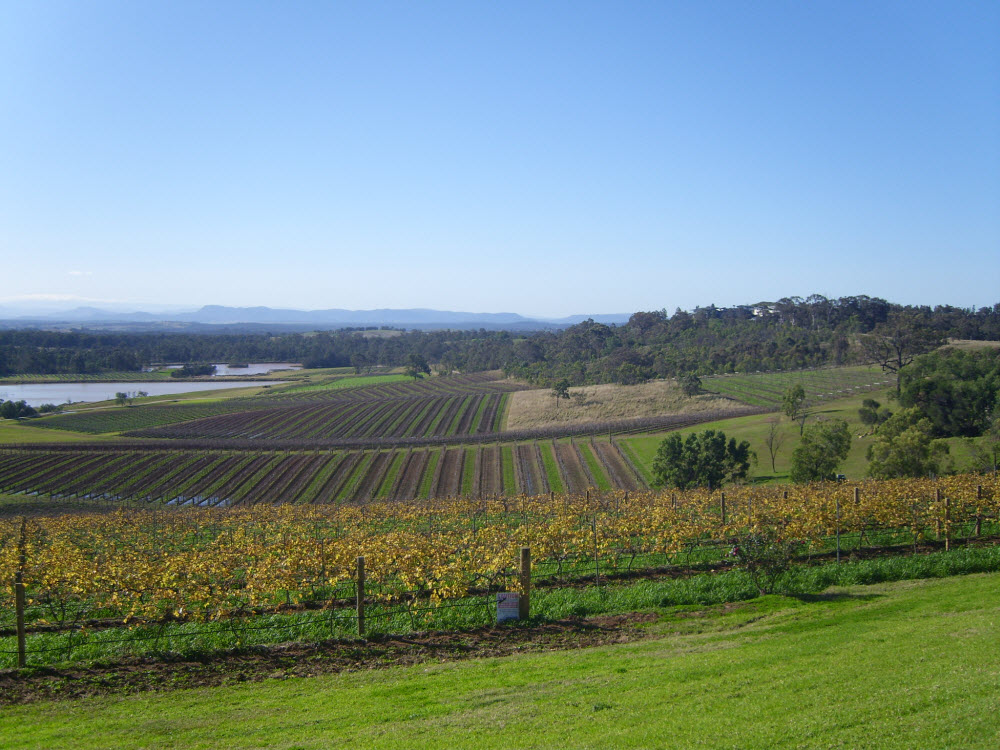 It was time for that over-due weekend away from the busy life of Sydney, and instead of an exotic location we chose to go camping in the HunterValley.
Two and a half hour's drive north of Sydney, Hunter Valley is New South Wales' premier wine region. Many major brands such as De Bortoli, Jacobs Creek, Rosemount, Lindemans and Tyrells, plus many of the boutique wineries call the Hunter home.
For lovers of white wines, specifically the Semillons, Hunter Valley is the place to go.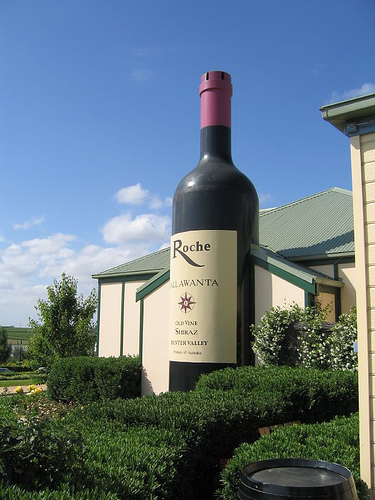 We pitched our tent in Cessnock, a small town with friendly locals and shops enough to assist us with stocking up meal supplies. It is also a central location for us to investigate the Hunter region. We picked up an area map at the visitors centre and we were on our way to explore the treasures of the Valley. Driving along the roads here is a pleasant experience as vineyards appear in rows on our left and right and expands all the way to the hillsides. Winding down the window the breeze brings in the smell of fermenting grapes, as well as that fresh country air. The sight of this spacious sight quickly lifted our spirits.
A trip to HunterValley would not be complete without visits to the wineries. The McWilliams Wines http://www.mcwilliams.com.au/ is always a pleasure to visit. They offer a winery tour once a day and you learn about the history of the winery and the process of making wine. I finished my tour by tasting some of their excellent reds, and satisfied myself with some good purchases to take home with me.
Our next winery visit was to Emma's Cottage http://emmascottage.com.au/, a nice small boutique winery in the Lovedale area. Great Red varieties are some of their specialties complete with an onsite art gallery, a rose garden and cottage style accommodation. I always enjoyed visiting these boutique wineries as they always have a good garden to stroll in, and some is also an art gallery with works of local artists.
For lovers of a good view, a visit to Audrey Wilkinson Wines https://www.audreywilkinson.com.au is a must. Perched on top of a hill in Polkolbin, we could see the horizon that marked the boundaries of Hunter Valley. Spread the blankets and popped the cork, a picnic was the perfect way to enjoy this surrounding, not to mention the wines here are of course, equally superb.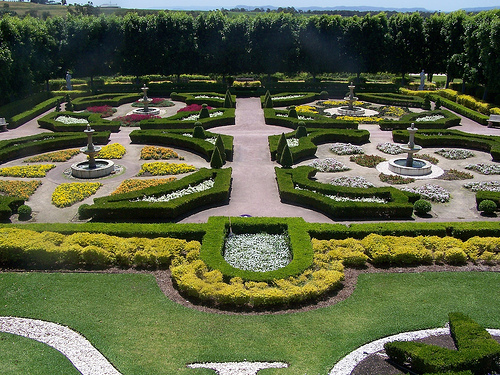 Other than wines, we stopped by the Hunter Valley Cheese Factory http://www.huntervalleycheese.com.au/, whose Hunter Gold Washed Rind is the talk of town. After that, we paid a visit to the Hunter Valley Gardens http://www.hvg.com.au/ village for a bit of boutique shopping and Devonshire tea.
Back at camp, we sat and relaxed under the stars after a whole day in the sun was the best way to end our day. While waiting for the tent to cool down, we opened a bottle of our purchased wine, cut some cheese and stretched our feet.
I could get used to this lifestyle.