Did you know, that the word souvenir is French, and it means 'to remember'?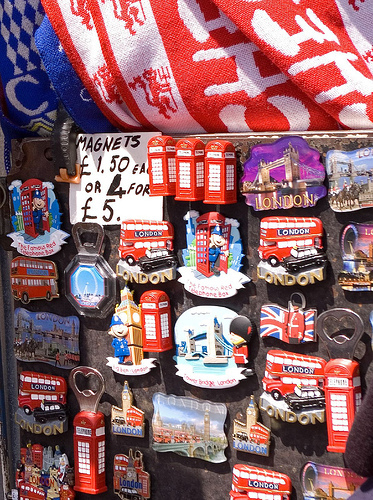 We all bring souvenirs home, and these are the items that provide most of the tourism dollars to many of this world's locals who rely on our need to bring something home. Souvenirs now come in all different forms, shapes, ideas and sizes, starting from a postcard or a fridge magnet, to a painting, a statue or a piece of furniture (the thriving courier business in Bali is proof for this). They can cost a lot, or very little to nothing, but one thing stay in common – souvenirs are a piece of our journeys and we all want them.
(And the fact that they are increasingly made in China, but that's for another post I think)
I am a bit of a cheap skate and I try to get my souvenirs cheap (or free). Thankfully I don't generally like the conventional souvenir shops that sells the same things all over the world. I simply just don't think another fridge magnet, or a snow globe is the best memory of my journey if I could get them easily on eBay. (I do buy them to give as presents however – I mean, sometimes a bus ticket can only mean so much to the person who used it)
Among my souvenir collection are a stash of postcards, as well as restaurant take away menus; the Gluehwein mug that I paid a 2Euro deposit for at the German Christmas markets; the local university student magazine; lots and lots of train/bus/metro tickets and a police record of my residence in Germany.
The best souvenir I've heard about is a 'Release from Custody' record that this person got when he was 'accidentally' involved in a pub fight in Greece. It was proven that he had nothing to do with it in the end and to date, he still has this police release note proudly displayed in his study.
A lot of people also use their souvenir shopping to complete their own personal collection of something else. Laura George's guest post on Worldette.com talks about exactly that.
Read more on Worldette: How to start a a creative travel collection