(continued from Chasing festivals around the world in 2013 January to June)
JULY
Gion Matsuri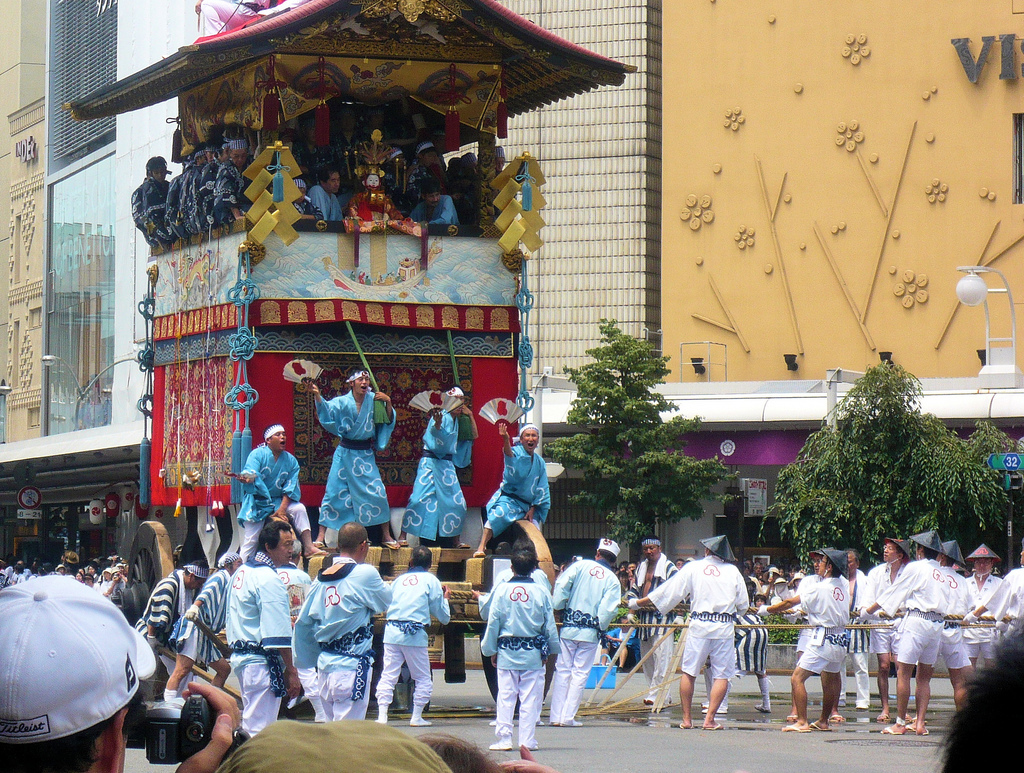 Old Japanese tradition turn tourist attraction, Gion Matsuri represents the occasion when dignitaries paraded through Kyoto to request the god of plague leave the city back in AD869.
The main even happens on the 17 July each year, however you can watch the city prepare a few days before the date.
Camel Cup
It doesn't always have to be about horses. The annual Camel Cup is one of the biggest events in Alice Springs, Australia. Camels were brought to Australia by Afghans who brought camels to construct telegraph and railway lines in this region.
The novelty of this race is the camel's unpredictability. They can bite, snarl, spit and suddenly sit down in the middle of the track providing concerns to punters and laughter to the crowds.
Camel cup runs annually on the 14 July.
AUGUST
Edinburgh International Festival
This is the world's largest arts festival and is almost like hundreds of mini festivals all in one. Performers, from classical to rock to cultural dancing all gather in this great city to showcase their acts.
The festival will run from 9 August to 1 September in 2013.
La Tomatina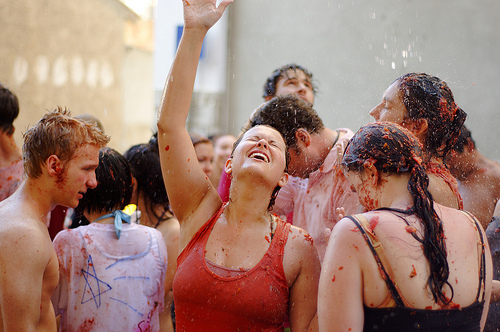 Food fight! There is something really satisfying about bring completely covered in tomatoes with not a care about what your mother would say! The little down of Bunol in Spain turns bright red with tomato splatter and is as much fun as it looks.
SEPTEMBER
Umhlanga (Reed) Dance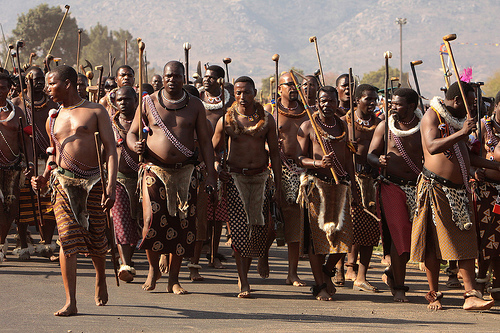 For the tiny country of Swaziland, the Umhlanga is their biggest event, attracting 30,000 participants each year, and the dancers, all women, dance with reeds and perform in front of suitable partners.
The Umhlanga Reed Dance is due to be held on the 1 August 2013.
Date may change.
Regata Storica
The tradition of the regatta dates back to 1489 when the wife of King of Cyprus renounced her throne in favour of living in Venice.
The event starts with a parade of boats decorated in 16th Century style and crew members dressed for the occasion.
The next Regata Storica will be held on 1 September 2013.
OCTOBER
Oktoberfest
Oktoberfest actually begins in September and ends first week of October.
Yes it's rowdy, yes it's touristy, but there is a reason why Oktoberfest is the most famous festival in Germany. The sheer amount of beer and sausages consumed during the 16 days festival will blow your mind away and with rides and sideshows outsides the beer tents, there is just so much fun to be had.
Oktoberfest will run from 21 September to 6 October in 2013
Cirio de Nazare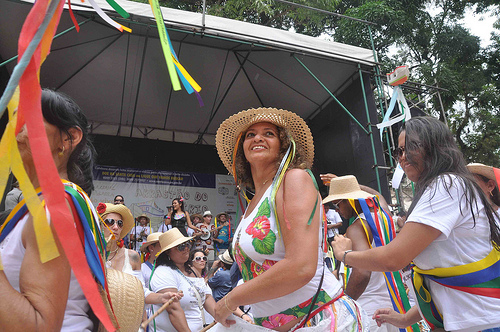 Cirio de Nazare is Brazil's largest religious festival on the Amazon river, which revolves around a small statues of Our Lady of Nazareth, believed to have performed miracles in medieval Portugal. Pilgrims come from all over Brazil and other parts of the world to worship the virgin, and to participate in the river procession that carries the statue to and from Catedral da Sé to the basilica of Belem.
Cirio de Nazare is held second weekend in October each year.
NOVEMBER
Dia de Muertos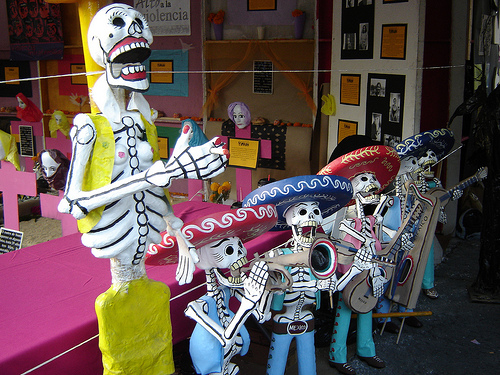 Death is celebrated in Mexico with familiarity and warmth, as every family open their doors to welcome the spirits of those who passed away back into their homes.
The tradition dates back to Aztec customs and is a time to reflect on the lives of the dead.
Dia de Muertos is celebrated on the 1-2 November.
Pirate Festival
Ahoy me mateys! It's all in the name of fun, and the pirates take over Cayman Islands for ten days in November, fill with music, dances, costumes and games.
The festival runs mid-November each year. Dates for 2013 are to be advised.
DECEMBER
Junkanoo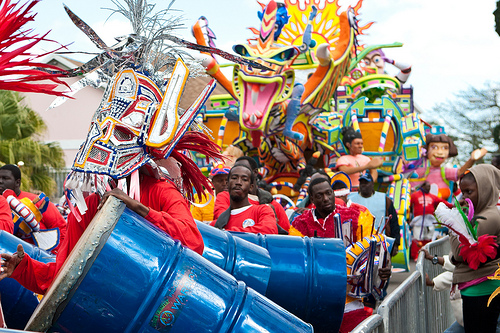 Nassau of Bahamas celebrates end of the year and welcomes the new year with a big street party that is Junkanoo.
Expect lots of feathers, extravagant costumes and lots of music and dancing during this week long festival.
Usually held during the last week of December each year.