Checked in: 2 November 2012
Checked out: 3 November 2012
Room: 2513 City view room
Price paid: $221.00 (Family and friends discount, room only)
The hotel has one of the best locations in Sydney, and is popular with celebrities and sporting teams that attract fans who would camp out on the streets just for a glimpse through the windows. As for its personality, Nicola Yu from Club InterContinental said if the hotel was a person, it'd be Barak Obama: "It's innovative, it's stylish and it aims to be the best".
This is the brand that is Intercontinental: a sophisticated pop star strutting its stuff in a glamorous city.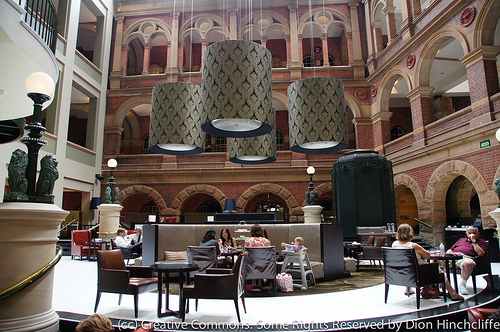 Service: Ben Rumble, the manager on duty at the reception, was happy to see me. At least that's how he appeared and it made an impression that I was a valued customer; at the lifts, porters were busy couriering luggage to and from rooms but never forget to smile and give a pleasant greeting to the sirs and 'mams en-route to their rooms; entering my room for the first time, the TV welcomed me with a personal greeting, and when I dialled the service desk from my room, I was greeted with 'Hello Ms McPherson'.
This is the sort of service one would expect from a five star hotel, and InterContinental did not disappoint in this department.
Room: Clean and comfortable, and at a good size too. Besides the lack of view, the standard, cheapest rooms still meet the quality many customers would demand from a hotel of its rating. The bed was comfortable, the bathroom amenities were good (the shampoo and the conditions were good quality and did not leave my hair in a tangled mesh). I wouldn't say it is the most luxurious room I've ever stayed in, however there certainly wasn't anything to complain about.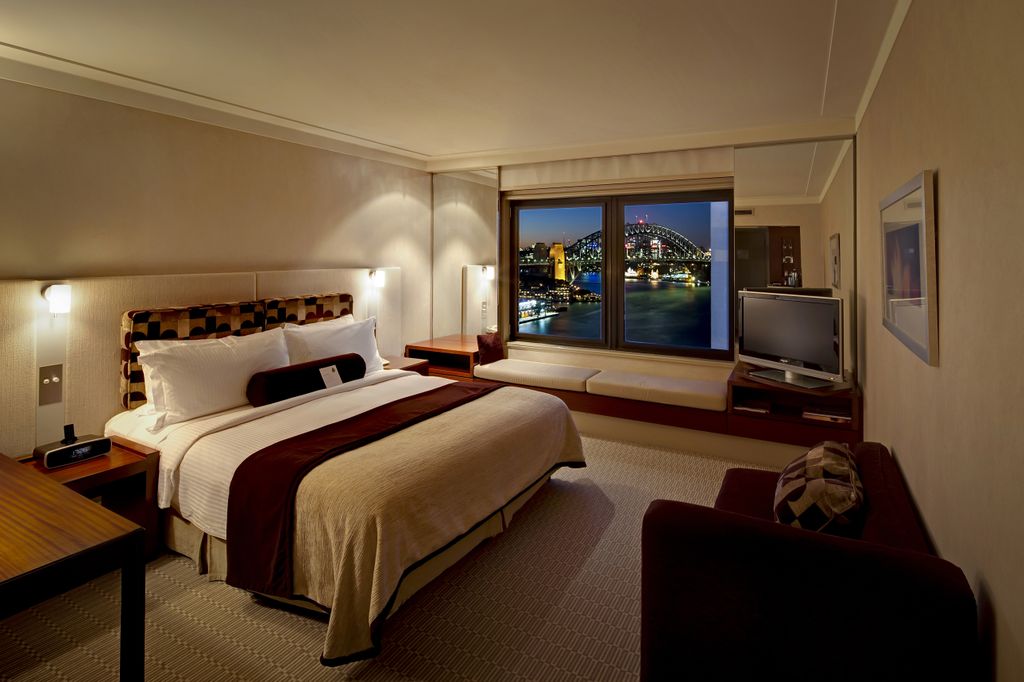 I would however, recommend booking a corner room with harbour views. That morning ray of sunlight sparkling off the waters of Sydney harbour is a priceless experience for that small bit of extra dollars.
The Club lounge: I had the opportunity to visit the Club lounge on level 31, where I was given a tour of its facilities. The lounge allow Club members to enjoy peace and quiet, and also host one of the more exclusive annual new years eve party on Sydney Harbour.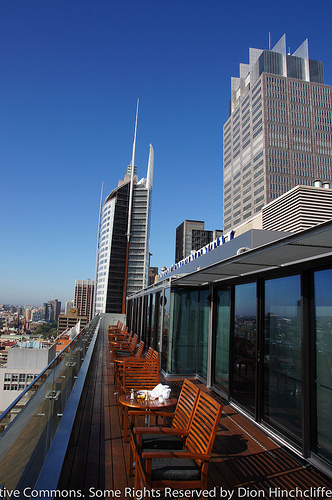 Health and Fitness: The health and fitness centre was renovated in 2010 and has a large indoor pool and gym with views of the Sydney harbour. A day spa service is available, but is nothing especially special.
Value: For the same standard of accommodation, InterContinental is good value compared to other hotels in Sydney. It does have a somewhat corporate feel about it that is perfect for the business traveller, but may not be entirely a everyone's cup of tea.
My rating: 8/10