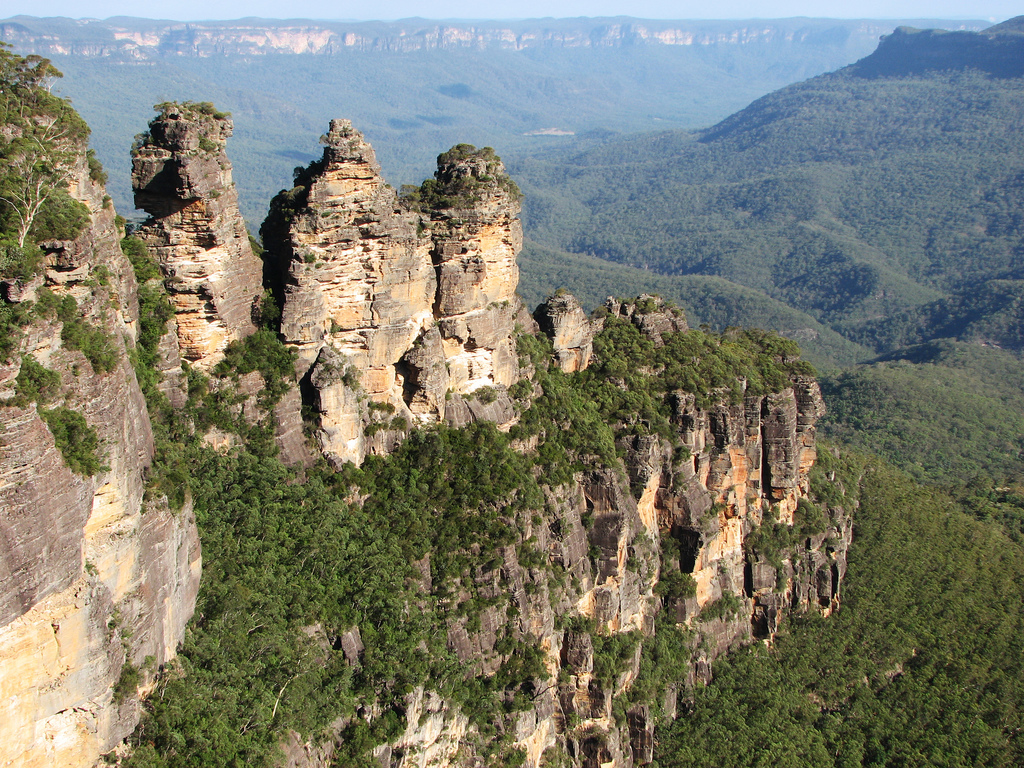 I can't find my family. They are only a few steps in front of me, yet all I see is the dense white fog. I keep walking and find myself pushed against metal railing that separates me and the cliff yonder. I am at Echo Point and I can't even find my fingers, let alone the 'three sisters'.
However the mountain works in mysterious ways, just as I had given up squinting into the distance, the fog parts letting through thin strands of sunlight and there they were, eternally doomed to be the over-photographed images of the Blue Mountains: the three sisters.
If you are visiting, don't think this is the only 'Blue Mountains' you can see. Beyond Katoomba, beyond the hype of these rock formations,  and the over touristy Scenic World there are plenty of things to do in the Blue Mountains, and here are just a few:
1. Bushwalking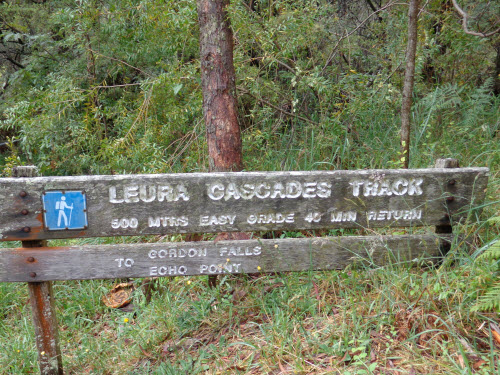 There are many marked bush trails for the keen walker, and a bushwalk in the Blue Mountains reveal the hidden treasures of flora and fauna in temperate Australia, not to mention beautiful waterfalls. Throughout the national park, there are walks that range from one hour to three days with the famous Six Foot Track linking Katoomba to the Jenolan Caves.
2. Jenolan Caves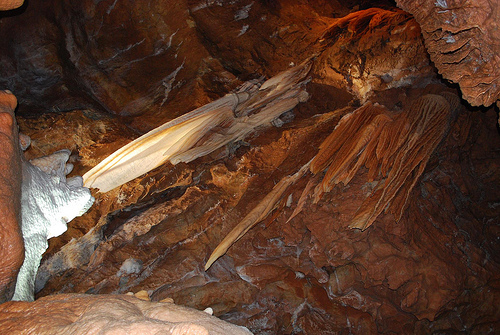 The world's oldest cave system, Jenolan Caves has a range of caves fitted for visitors of all ages and fitness levels. It is an underground world of limestone magic. My favourite is the Temple of Baal. Expect Dragon's Throat and Angel's Wings.
3. Day tours
There are places you can go, and things you can do by yourself. Then there are places and things that are just better when you have an insider with you. Try the Muggadah Indigenous Tours that takes you to Gundungurra cultural sites and learn the pre-settler stories of this region. For those into paranormal activities, the Blue Mountains Ghost Tours might be your cup of tea.
4. Gardens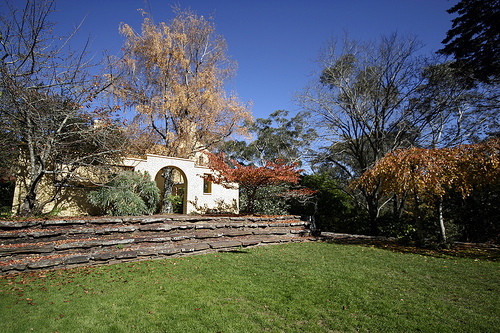 The climate in the Blue Mountains is perfect for European gardens, and a combination of Australian native plants with introduced flowering spices, the gardens here have their unique feel. The Blue Moutains Botanic Garden at Mount Tomah is a fine example of using native plants for landscaping, while the Everglades Historical House and Garden is a wonderful example of the European style garden with a hint of native Australian bush.
The annual Leura Garden Festival showcase some of the best private gardens in the region. Next year's festival will be held between 5th – 12th October, 2013.
5. Bask in luxury
Can't find that perfect combination of luxury with peace and quiet in Sydney? The Blue Mountains has a small selection of luxury hotels such as Lilianfels in Katoomba, M Gallery Fairmont Resort by Accor in Leura and the ultimate luxury with the world's first luxury resort to achieve the Carbon-Neutral certification, the Wolgan Valley Resort & Spa near Lithgow.