The only thing I knew of Battambang was that Maddox from the Jolie-Pitt gang came from this province, and that there is a foundation in his name for the orphans here.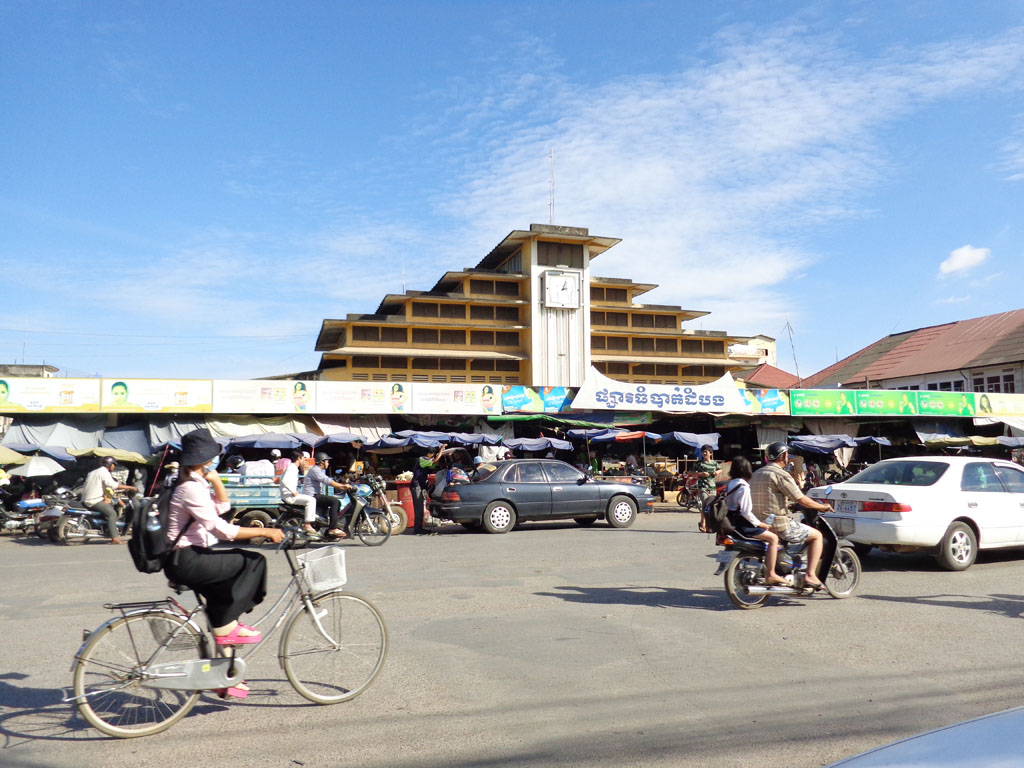 So I was almost expecting to see pictures of Angelina everywhere, or at least, Santa, seeing that it was Christmas day and we haven't been to many cities in the world that doesn't celebrate the commercialist Christmas.
It was to my relief to find that no such things existed, and it almost seems that nobody here really gives a doodle about the Jolies nor the fat man in red suit. Life went on in Battambang like every other day.
It was refreshing. I've longed to find somewhere that doesn't at least display decorations for Christmas, not even in Brunei could I escape the commercialism brought to the world by Santa Claus. So purely on this point, I was in love with Battambang.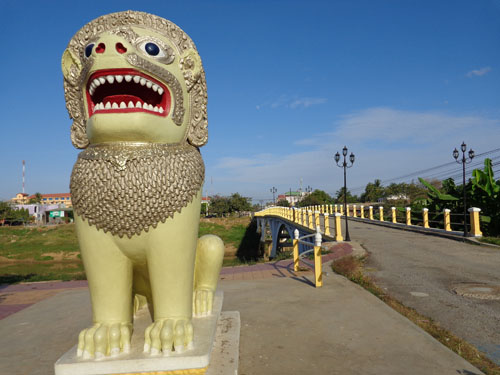 The atmosphere of the city is vibrant and staying near the Central Market allowed us to observe the ferocity of the trade from our balcony. Every morning, fresh produce from surrounding farms are brought in and are bought and sold in this small square. Traffic would be hectic but somehow they all manage to miss each other despite the lack of lanes and traffic lights, starting and stopping to buy their daily fruits and baguette sandwiches.
Students linger about a snack seller and munch on deep fried everythings, and stray dogs patrol the streets with determination, as if on secret missions unknown to the human-kind.
At night, the selling activities continue, with the same people on the way home purchasing grilled fish and meats, and last minute fresh groceries from the street side stalls.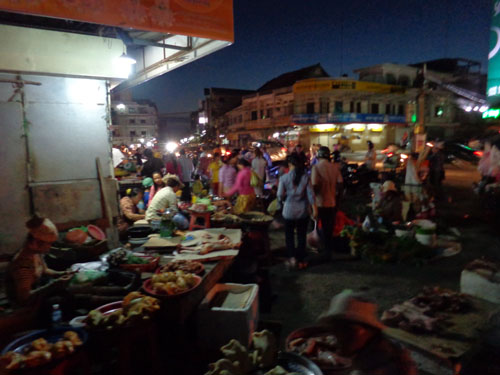 Outside this part of the city can get somewhat eerie. The old train station, built by the French and since abandoned, is now an empty building where the time is frozen to 8:02. The railway tracks are over grown  by weed and the old station ground now a makeshift volleyball court for the tuk tuk drivers on a break.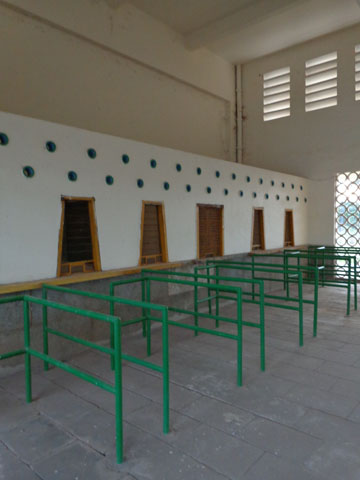 Strolling along the streets I noticed the distinctive French style architecture on runned down building and crumbling walls, but further along nearer to government administrative buildings are restored mansions and beautifully painted street lamp posts. The city oozes contrast between the common folk and those with power combined with the air of a colonial past.
A fascinating feat was the naga statue at a park, a monument for peace called 'Naga for Peace and Development'. Made from weapons collected from and around Battambang province between 2005 and 2007 and funded by the Government of Japan.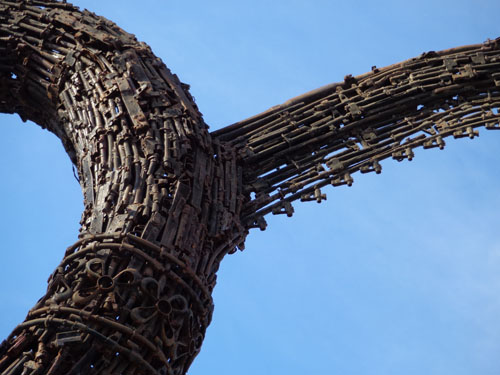 Unfortunately, like all 'joint' ventures and aid work, the statue is no longer cared for and is left collecting dust, like the train station and many of the unattended mansions.