Closer to the coast of Cambodia,is a town made famous by its peppers. Kampot peppers have drawn celebrity chefs from around the world to come and sample its flavour, some made cooking shows along the way.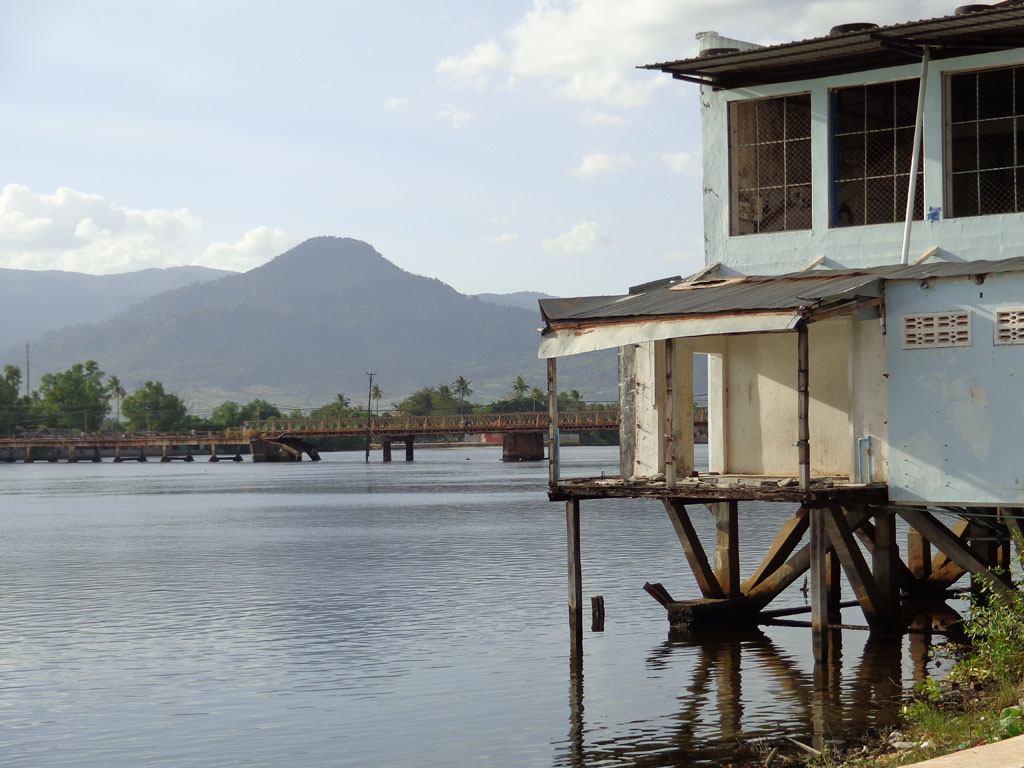 Unfortunately for me, I don't have the tongue to distinguish between Kampot pepper and the average supermarket ground peppers. However I did find Kampot absolutely charming in a ruined way, and fantastic to spend a few relaxed days in.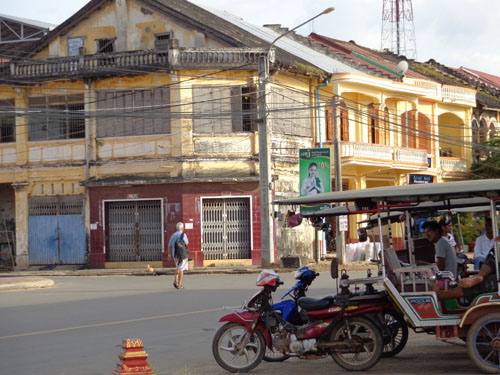 We hired a bike to explore the town. The light traffic made it quite easy and safe to zigzag in and out of streets, pausing once in a while to admire the architecture and stopping for a game of skipping rope with the children.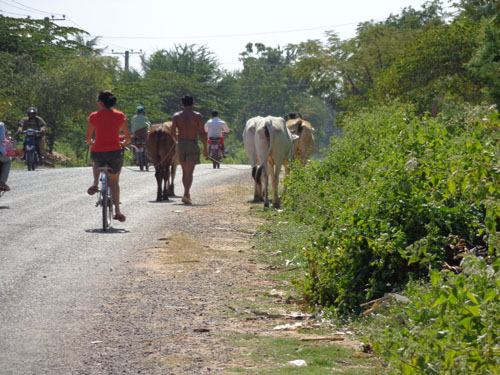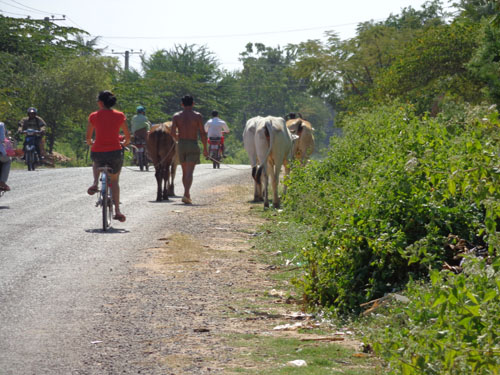 As the town centre itself was relatively small, we decided to venture out and rode 8Km to Tek Chau, where the river runs at a bit of a rapid and where the water was clean enough to swim in.
This is where the locals come to have their picnics and the ride itself was wonderful, passing rice fields and laughing children, and the odd sleepy cow that stubbornly refuse to leave the road. Hot and sweaty, the dip in the water was a refreshing break before the ride back.
Back in Kampot, we sat down at one of the riverside restaurants to have dinner while watching the sunset. I couldn't resist but to order something the locals love themselves – crab with Kampot pepper.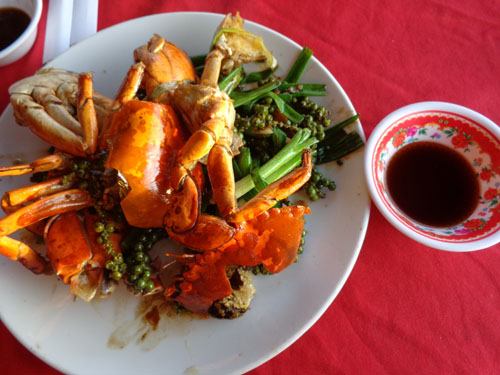 The crabs came from nearby Kep, and its freshness could be tasted with the sweetness of the flesh. As for the pepper, it still tasted the same as any other peppery flavours I've had; however kampot charmed me not with its pepper, it is the people and the landscape that got me and I just know I'll be back.