Kap, little sister to the popular Sihanoukville is popular with local holiday makers. Phnom Penh'ers come here on the weekend to soak up some sun and breathe in some sea air and intrepid travellers come here to enjoys its fresh seafood.
Especially the crab.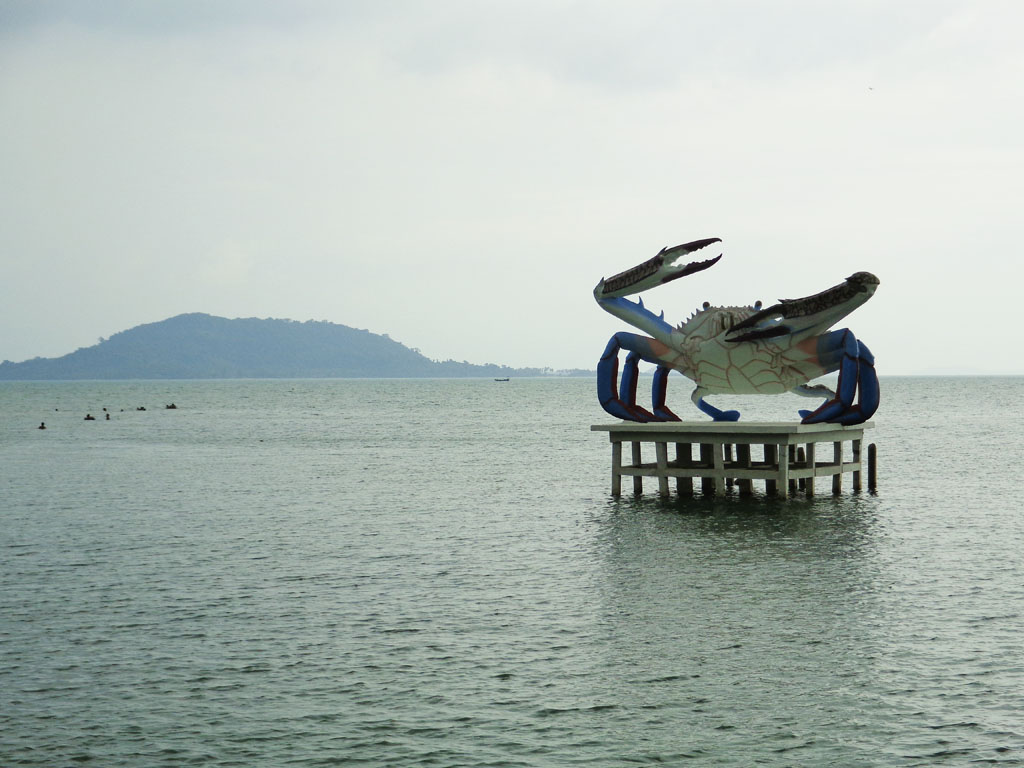 In Kampot, I've already had a taste of the crab this village had on offer, so I was keen to get more from Kep.
At the crab market, the crab trade is roaring with activities. Restaurantliers bargain hard for the best prices and the best crabs to take back with them; prawns, clams, squid and fish are also sold in buckets, along with durian and drinks stalls.
We join the local holiday makers and bought crabs straight from the source, where they are kept in bamboo baskets dipped in the sea. Blue Swimmer crabs were THE crabs and I was able to pick my own crabs for $3 a kilo.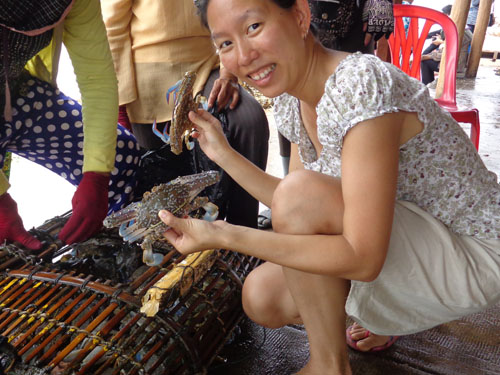 Once the crabs are bought, for an extra 3000Riel (just under $1) you can have it cooked onsite in the open public kitchen before taking it away to a quiet spot and have a little crab picnic.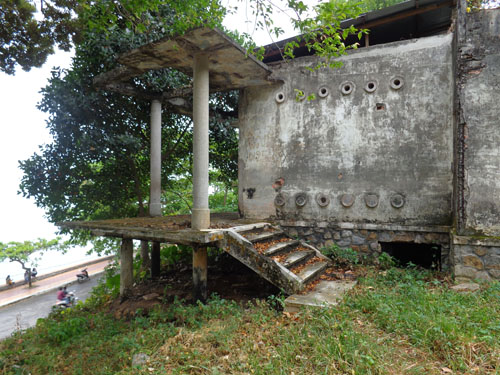 A short coastal walk, lined with derilict French mansions is the local beach, where the families bring their crabs for the picnic. They got their bag load of crabs, boiled to just the right tenderness, settled along the walls of the beach and ate through the day as their children enjoyed the calm waters on the Gulf of Thailand.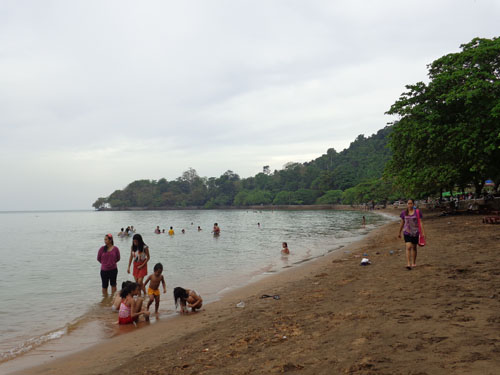 The beach is small, which is probably why most foreigners prefer the wide white sanded beach of Sihanoukville, but with character. As Kep is still mostly a local holiday destination, the atmosphere is much more relaxed and authentic, not to mention the crabs are to die for.