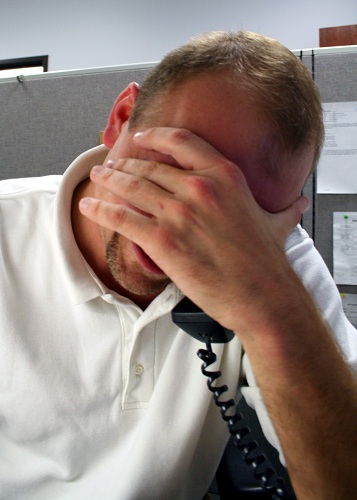 In my previous post I wrote about how to minimise the chance of things going wrong.
However, no matter how secure we lock up our luggages, how careful we are with our money, how many needles of vaccinations we endure; the act of travelling is to experience new practices, try new foods, meet new people and learn new things, and we can only try to do so much to prevent bad things from happening when we travel. Expect that things will go wrong, and it will disrupt aspects of your trip.
I can't list every situation that could possibly happen, but things listed here should be able to apply to any situation. Learn how to respond to bad things will help you get through the experience and continue to enjoy the rest of your holiday.
Have travel insurance
Surely, if you have car insurance, health insurance, home and contents insurance and even pet insurance, why would you choose to travel without travel insurance? When I travel, the first thing I think about when things go wrong, is whether I need to utilise my travel insurance to minimise the damage. A good travel insurance policy can assist you in many ways to regain what you've lost, and relieve stress by working on your behalf. Some policies can provide emergency cash if an airline has delayed or lost your luggage on the way; covers for health and hospitalisation is obviously important for any one to assist with immediate costs of treatment (and any on-going costs of rehabilitation if the nature of illness is serious); losing your passport and important travel documentation is stressful and some insurance policies help you with getting them replaced; and most of all, it's a peace of mind to know that should anything happen, anything replaceable on your return will be covered.
So in a situation where I know my travel insurance can help, I call them immediately. Make sure you provide them with as much detail on the situation as possible and let them tell you where to go from here.
Of course, it goes without saying that selecting a good policy is important so make sure you include that as part of your travel planning.
Read my article on the Value of Travel Insurance.
Call the relevant people
It helps to know before hand who is the most likely to be able to help you in serious situations. In situations of petty theft, robbery and loss of expensive items, it is important that you obtain a report from the local police. This report can be used for any future enquiries into the situation, and is also important for all insurance related claims.
There will be times when the local police cannot be trusted, so find out where your closest embassy or consulate for your country is (or of a country who has a good relationship with your country of origin) and head straight there. They can help with loss of passport, and serious crime incidents as well as assist in evacuation in the event of disaster or crisis.
Lost your credit card or travellers cheque? Call the bank that issued them immediately to have them cancelled.
Social media helps
Social media has been playing an important role in international events and it is of no surprise that social media such as Facebook and Twitter can help you update family and friend of your situation when you are on holidays. By posting regular updates of your location and situation, those who read your pages can provide suggestion and even, take immediate action and alert authorities from their end to assist you in anyway.
Although, don't panic your friends and family unnecessarily: we all know what happened to the boy who cried wolf.
Have the right attitude
Things are going to go wrong. There is no doubt about it. However there are some things that you needn't get too upset about. So what the airline's lost your luggage? You know someone is working on finding them, you have called your insurance company and eventually something will happen. Continue to enjoy your trip and wait for it to turn up or not, but knowing that, you have packed only old and worthless items for your trip and there really isn't anything that is irreplaceable, move on.
I know many of you out there have advice for us too! I still have much to learn so please do share them with me!