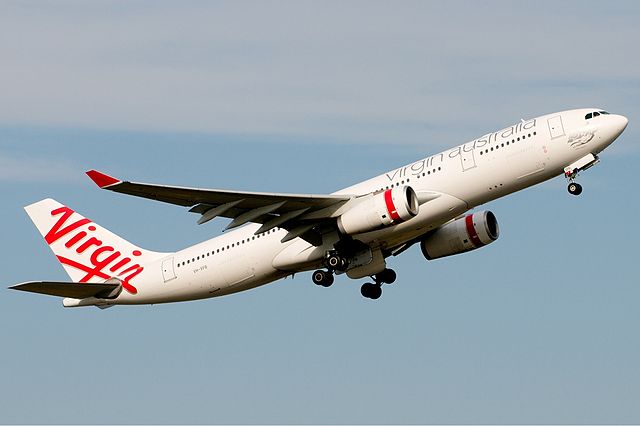 Date: 10 March 2013
Route: Melbourne to Sydney
Scheduled time: 11:00 am departure (on time)
Seat: 4A (window)
Flying is never comfortable, no matter what the airlines tell you. For my short flight from Melbourne to Sydney however, Virgin Australia managed to turn uncomfortable to pleasantly bearable.
Virgin started off in Australia as the alternative low cost airline to Jetstar. They were exactly what you would expect from any other low cost airlines: cheap and nasty and for a while, they weren't anything special.
Until the company received a facelift and now, they want the public to see them as friendly and 'romantic'.
So, my check in procedure was fast and smooth as I utilised the self check-in machines to bypass the queues. We were called to board the plane promptly at 10:35 and the plane was pushed away from the gate at exactly 11:00.
Flight time of 1 hour went by quickly as the plane smoothly sliced through the air and I sipped on my tea that is now provided for free on all Virgin Australia flights, and learned all about creative buildings from the glossy Voyeur in-flight magazine.
On-board staff were friendly to the point that I suspect they knew I was going to write something about them, and constantly flashed the oh-so-ever charming smile you see in the airline's latest commercial. Every request was received with "of course ma'm" and every thanks returned a "you are welcome ma'm".
Seating is good too. My husband who complains about leg room on almost every other flight sat happily through a Virgin flight. Although he was still eyeing the Business Class comfort Virgin now offers on selected domestic flights, he did not chew my ear off with the usual whine.
The romance really is back.