Noosa on the Sunshine Coast is almost like what I remember from years ago, it is still a holiday paradise with soft waves clashing on the clean sands of Main Beach, and the calm gentle river that feeds inland that is so relaxing to look at. The only difference is that shops and restaurant are now more expensive, and the traffic more chaotic.
Yet, I still prefer it over the other 'coast', the Gold Coast, three hours south away.
Life is good here. I have a choice to body surf at the beach or swim at the river; to satisfy my hunger with a wide selection of restaurants and cafes and should I feel like it, there are boutiques along Hasting Street to cure the cravings to shop.
With hot sunny days and the occasional down pour late in the afternoon, the soils are fertile on the Sunshine Coast; not just for your average tomatoes, cucumbers and lettuce, but the various exotic spices such as ginger, Thai basil, galangal and tumeric that are suitable for fragrant ethinic cuisines. At Noosa Junction, I had the best Pad Thai and curry in Australia (this is a big call, I know) as there were nothing artificial about the flavours, and tasted exactly how the dishes taste in Thailand. We found out, that the owner and chef of the restaurant has a little farm where she grows these spices for her cooking, contributing to the authenticity and the freshness of her dishes.
We chose to stay at Noosa Heads, one of the busiest areas on the Sunshine Coast due to the two hostels accommodating sun loving backpackers in Noosa. It was however, a lively vibe and surprisingly I was still able to relax and go with the flow.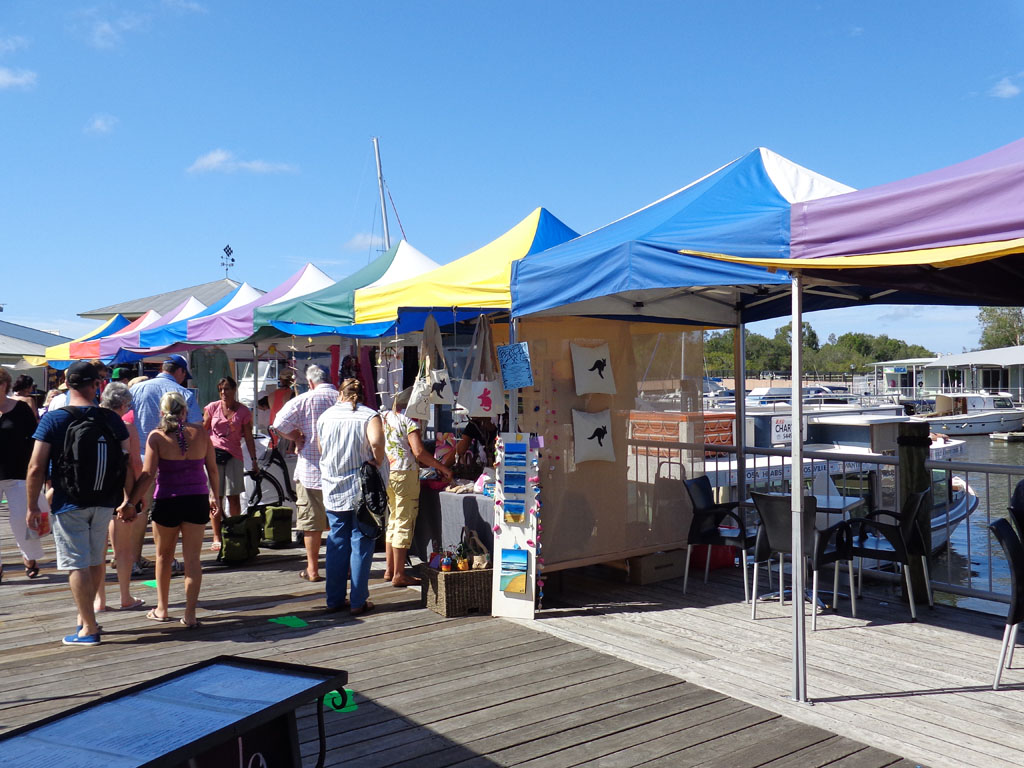 Venturing further along we visited Noosa Marina and browsed its Sunday markets; strolled along the water front watching boats and dingys whiz by and enjoyed more fine foods in the many restaurants and cafes.
What I love most about Noosa is its many walking trails in and out of the national parks. In the morning we'll have a dip in the glorious sea off Main Beach, and when the temperature got too hot, we retreated into the woods, took refuge under the shades of Pandanus and Banksia trees and watched scrub turkeys scratch away at the undergrowth below.
Of course, no trip to the Sunshine Coast can be complete without a mandatory photo at the Big Pineapple.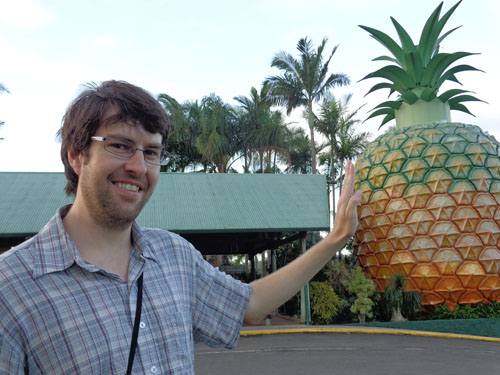 The Sunshine Coast is relatively easy to get to, even for our New Zealand neighbours. I couldn't have chosen a better place to laze out a long weekend.