I had a birthday yesterday, and despite my football team losing the grand finals on the same day, it was a fantastic day.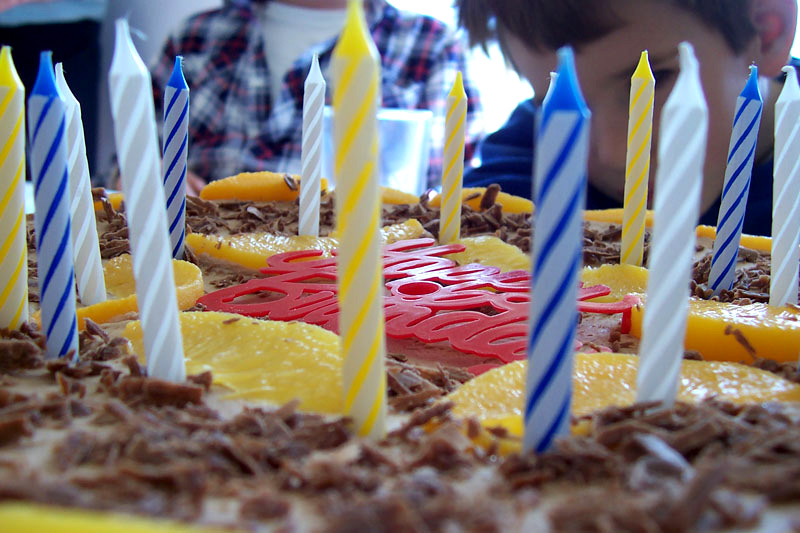 I didn't choose to do anything special, it was enough to have spent it with family. I find that as we get older, birthdays tend to become less of an event and more of a measure of the passing of time.
It's a good measure too, I don't know why a lot of people dread the idea of birthdays. Just like how we celebrate the new year, birthdays mark yet another milestone of our lives and give us the opportunity to reflect on past achievements and look forward to new challenges.
I've had some great birthdays. I spent my 23rd birthday in Warsaw, Poland with two great friends over three slices of chocolate cake from the corner baker at the Palace of Culture and Science, a soviet style architecture otherwise known as the 'wedding cake'. In 2006, I celebrated my 26th birthday with a group of like-minded volunteers (now friends, and husband) in Copacapana, Bolivia, drinking foreign alcoholic concoction out of Pringles containers and dinner at a fancy (local standard) restaurant. Both of those years marked important changes to my life that made me who I am today, and I am grateful that another birthday is able to be added to that measure, giving me yet another year to grow, to learn and to travel.
Does my age make me feel old?
Well, 'old' is really just another word isn't it? It's a word that is relative to people who use them. While I am friends and work with people who are younger than I am, I have also met and befriended many who are 'older' either. It really is just a measure and doesn't mean anything, unless you want it to. I've backpacked in Vietnam with 40 year olds, and trekked the Inca Trail with 60 year olds. "I am too old for that" didn't apply to any of these individuals, because age shouldn't matter.
So to those whose birthday is roughly about the same time – happy birthday. Remember to embrace your birthdays and keep travelling!