White sandy beaches, beautiful corals, comfortable luxury resorts and the friendly "Bula!" are what we know of Fiji from the travel agents. Few visitors venture beyond the walls of their resort to explore what are known to the locals as alternative and unusual Fijian experiences, yet, these are the activities that will make a good holiday even more memorable.
Here are five of my personal favourite alternative activities to do in Fiji:
1. Visit the Namosi highlands
We travelled by long boat up the Navua River, slowly going deep into the Namosi highlands through rainforests and small villages. As we pass by children run along the river bank waving hello. We stopped at an inland waterfall and had a refreshing swim before the tour guide took us to the Namuamua village to experience some local cuisine. The villagers gathered together and performed a meke dance, and before I knew it, I was among the group trying out my own dance steps.
2. Dive
The waters around Fiji are warm year round, making it comfortable even for the novice diver with little experience. Fiji has some fantastic diving sites, and among the 1000 species of fish and five species of turtles is the opportunity to dive with Grey Reef Sharks, Hammerheads and Silvertip sharks. Visit between May and October for a chance to swim with Manta Rays.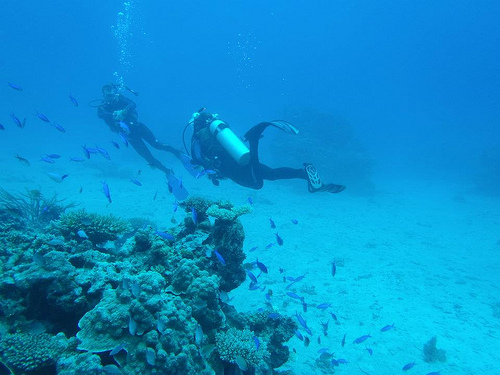 3. Visit the Naihehe Caves
Right in the heart of the Sigatoka valley on the Coral Coast is the Naihehe Caves. We were picked up by our driver early in the morning and were transported to the mouth of the Sigatoka River for a bamboo raft ride into the valley. Just a short walk from the river in the valley we entered the sacred Naihehe Caves which is the last fortress of the pagan Fijians. The guide pointed out some of the reminder of their past lives including a priest chamber, and a cannibal oven!
4. Attend a Rugby Game
Ask any Fijian and you'll find that the game of Rugby is more important than religion. One of the best ways to understand this passion is to attend a rugby game. Ask around Suva or Nadi for game details and bring a picnic. Make sure you are cheering on the winning team!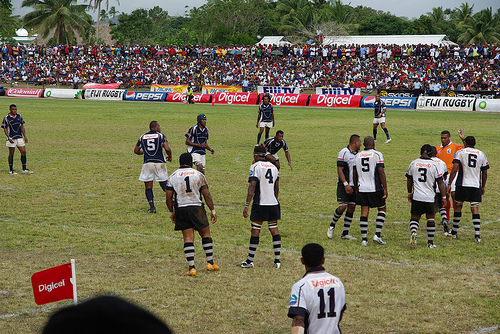 5. Shop for a Sari
Fiji has the most multiracial culture in the South Pacific, and one of the largest ethnic culture groups are the Indo-Fijians, descendants of the Indian labourers brought in by the Europeans. Therefore, it makes all the sense that shopping for a beautiful Sari made by Indo-Fijians to be on the top of a visitors list. Coming from Australia and still saving for a trip to India, this is the closest to the Indian culture until I plan my Indian trip!