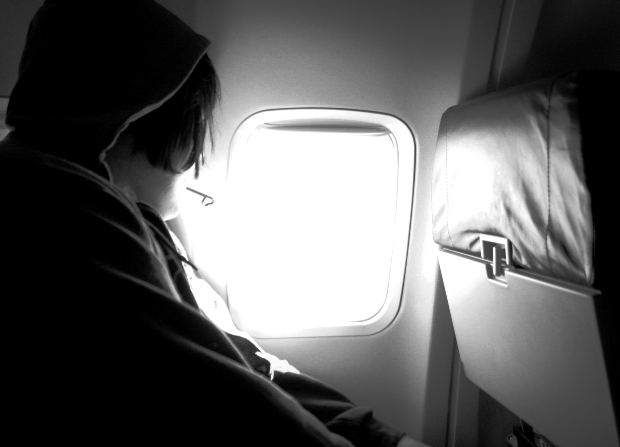 I have spent the past three days in Australia's western frontier – Perth. We arrived on Saturday, after an early four hours something flight that was both extremely uncomfortable and long for a domestic flight.
Being caged in a giant metal tin 32,000 feet in the air for hours and hours is my least favourite part about travelling. While I have made some friends, had some interesting conversations and intriguing flying experiences, I much prefer never to fly again.
It may be hard to believe but I don't really like flying. I am fidgety during the flight and get really nervous on landings. A bad landing can easily drive me to tears.
I do however, like travelling, and unfortunately that means a lot of flying in and out of Australia. So over the years I have a few routines that get me through:
1. Wear shoes that can slip on and off easily. When my feet are comfortable, most of the time I am comfortable.
2. Aisle seats. I used to love the window seats where I can get see everything but I found that Aisle seats give me more room and flexibility to be comfortable, and access the bathroom without having to leap through people.
3. Distractions are gold. I keep myself distracted, with reading material and games. Movies are great only if the screens are not fuzzy so I try to have a few backup in this department.
What are some of your tips for flying?