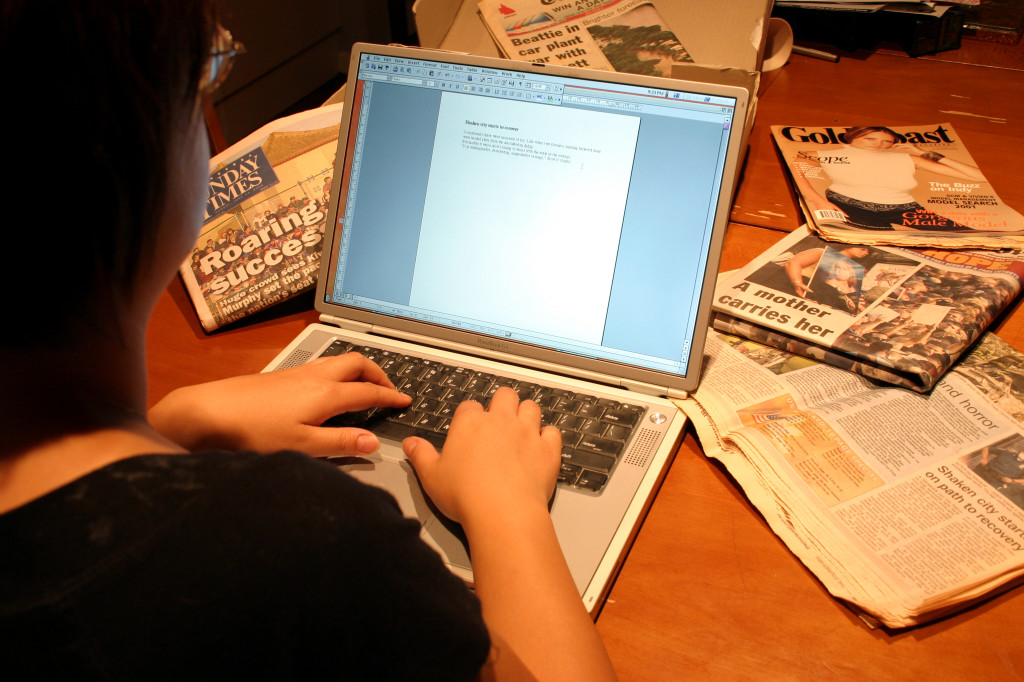 Many people complain about the public transport system in Sydney. They say it's too slow; too expensive; too crowded; too old. I, on the contrary, quite enjoy myself when on a train or a bus, being surrounded by different kind of people and different threads of conversations. Slow as they may be, the time gives me a chance to reflect and to absorb, and I find it surprising that among ordinary people like you and me, there is often one very small conversation or a quiet individual, sitting insignificantly in the corner that would spark an extraordinary idea for another short story.
I love people watching, a habit I picked up while I studied abroad in Germany. There is something fascinating about everybody, even those who think themselves ordinary. The way they speak, the way they gesture, they way they drink their coffee, the way they are dressed and the fact that many of them might have a dark hidden secret behind their everyday skin are all the little details I play over and over, each time imagining them in different situations, like a mini movie reeling in my mind.
That's how I fell into writing. In my spare time during that year abroad, I started writing down these observations, and started planning that novel (which is err… still being contemplated). While the novel is still incomplete ten years down the track, I fell into travel writing at the same time and stuck to it. The best thing about Europe was how close everywhere else seemed to be, and I took the advantage of that and went everywhere I could, and searched for further inspiration and people from the different regions.
At a time when blogging was still a young concept, I started a blog in the form of coding in HTML and kept family and friends at home updated of my whereabouts, described the countries, the sceneries, the people and any interesting experiences along the way. For a long time, while still planning my book, I didn't realise the path I had laid for myself as a travel writer, until one quick anonymous comment made by my reader that said: "I hope you are keeping these ideas to submit to travel magazines!"
And that was when it all began. I took courses in writing, completed degrees in writing/journalism and communications and worked towards a goal that one day I can write full time.
I have only started calling myself a writer in the past couple of years, for the simple fact that before now, I spend only 20% of my time writing. On a recent trip to Wellington and Perth I was referred to as a journalist, and I cringed at that thought. Once upon a time I would have loved to consider myself as a journalist, and it may be that sometime in the future I can still go into professional journalism; however being a 'journalist' is just a little too serious for what I do now, and if anything, I'd just like to be a simple 'writer'.
A couple of friends have had their books published recently and seeing their success has motivated me to do more. I am a long way from being published in major publications having only being paid to write online for the time being. There are still a lot to learn, and I am grateful for many editors and writers whom have given me encouragement and mentorship along the way.
I still want to write that novel. The slowly growing manuscript is constantly being added to whenever inspiration strikes, and I do dream of the day when I will see my name in bold proudly being displayed on a bookshelf somewhere.