Photos by Fiona Yuen

Shanghai glows. The skyscrapers that illuminate the night scene are symbols of its economic growth as China's financial hub yet across the river on the Bund and the 'Old Shanghai' are heritage and traditions from a long history of Chinese culture. From temples to art galleries to succulent xiao long bao dumplings, the streets are full of life of those who call Shanghai home.
About Fiona Yuen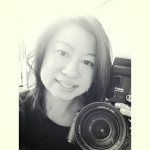 Fiona Yuen runs her photography company Fizzy Photography in Brisbane, Australia, specialising in event  photojournalism for birthdays, engagements, corporate events, weddings and family portraits. At the same time,
Fiona loves to travel and has travelled extensively through Australia and Asia. Visit her on Facebook and her website.