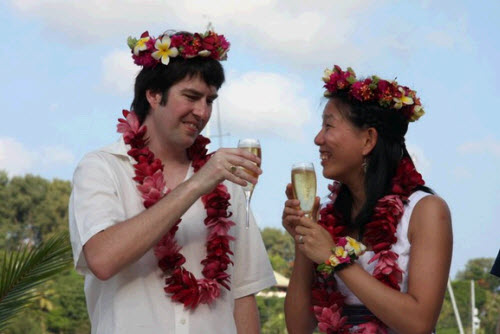 Vanuatu is a special place for us. It was on this day in 2010 that we got married on the little beach on the side of Iririki Island in Port Vila, Vanuatu. They called it the backwards wedding, as we had our mini honeymoon first, visiting the island of Tanna and its fiery volcano with sister and friends in tow before settling to Iririki to finalise wedding day plans.
It was a fitting scenario for us. Will and I share our passion for the world and have travelled together extensively since we met in Peru. When we decided it was time for us to tie the knot, it was only natural for the ceremony to take place at a travel destination.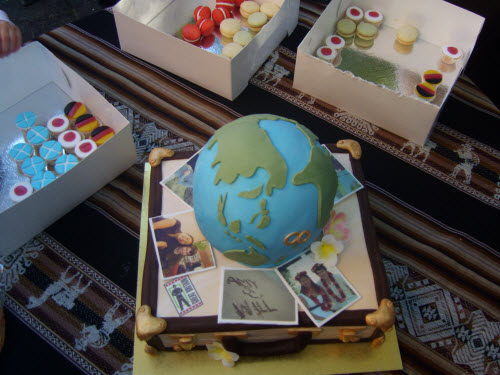 Ah, it only seems like yesterday! Married life has been good and thanks to our common interest, our marriage is filled with lots of adventures to foreign lands, learning about  new cultures, languages and meeting new people. I am grateful to have someone whom I can share my dromomania with, who deals with my obsession with travel magazines, brochures and photos with gentleness, by dragging me away from my daydreams and bringing me back to reality (before accompanying me on that dream without complaint!).
I look forward to many years of travelling together to come.
You never know, he might one day join me on this blog :)
Happy 3rd year anniversary darling!