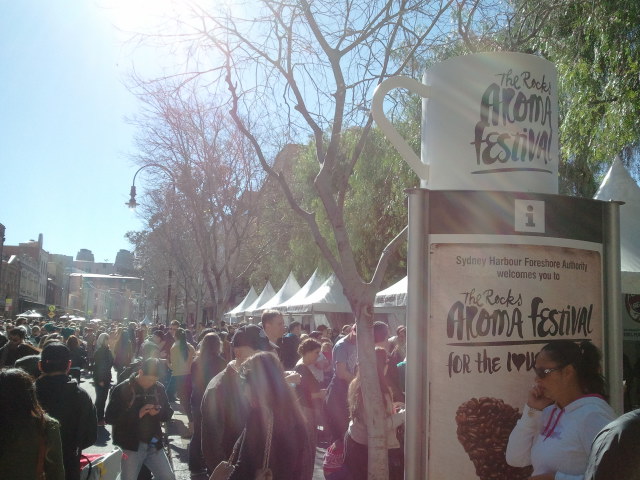 As soon as we got off at Circular Quay station, we could already see wave upon wave of people rolling up and down George Street, hovering in front of the numerous stalls with roastery and cafe representations waiting for their cup of caffeine.
It was the annual Aroma Festival today and the entire Sydney poured into The Rocks for the love of coffee.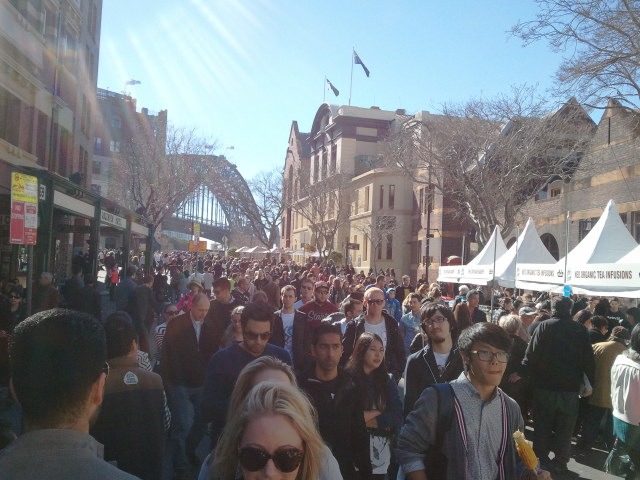 We followed the smell and the sounds and wound our way into the crowds. Surrounded by the hiss of the machine, the whiff of that irresistible scent that is both arousing and stimulating and thousands of people needing a hit, we randomly chose a stall and lined up.
The queue moved slowly and eventually we got to place our order. Order number 84. I looked up and saw the lines of empty cups awaiting to be filled with our daily drop. They were only up to 34. It was going to be a while.
The festival was not just about coffee. There were chocolate, nougat, pastries and sweets, as well as the 'Saturday Rocks Market' still in full swing on this fine Sunday.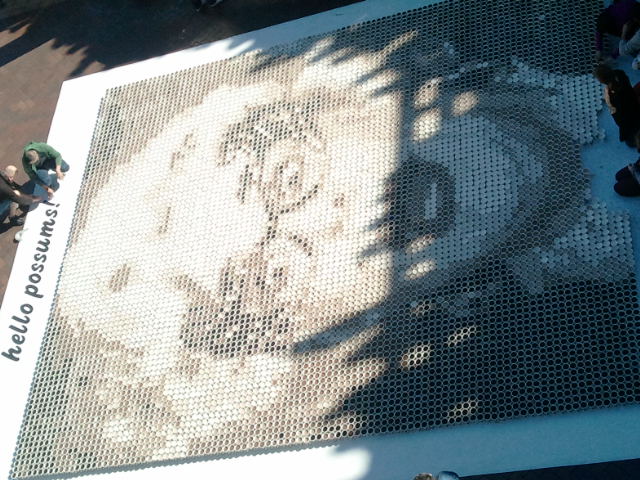 There was even Dame Edna, made out of three different shades of coffee in cups.
A while ended up being 30 mins. We finally got hold of our coffee and sipped.
Mmmm… it was an instant hit. I was happy.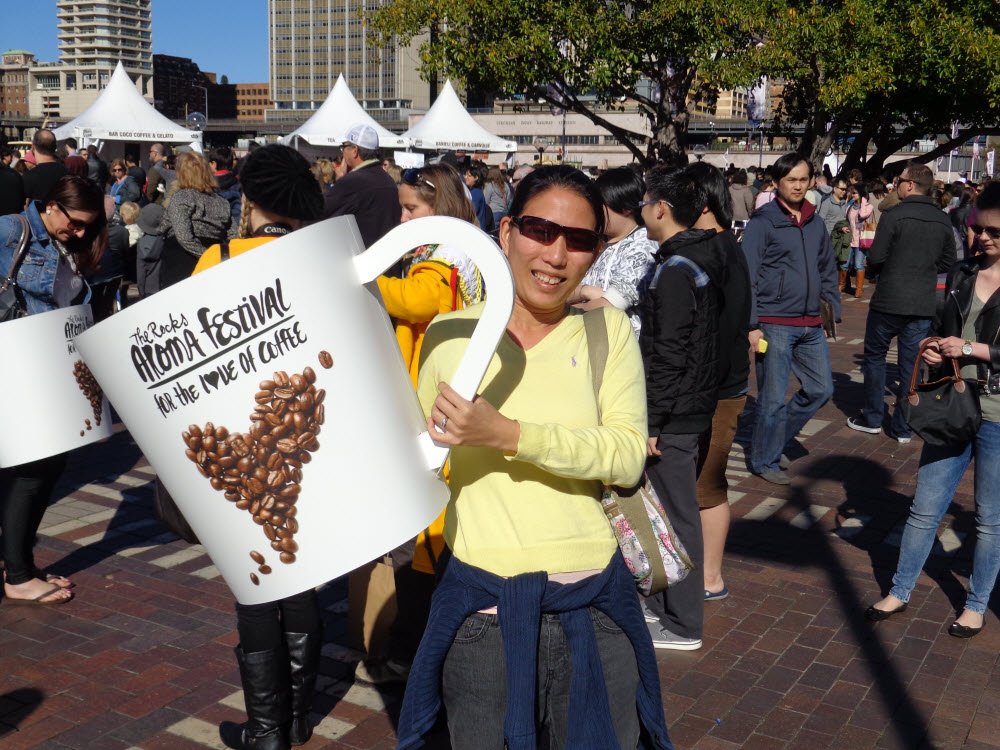 Til next year (the festival, that is, not the coffee).