This week's #TTOT got me drooling over memories of street food all around the world. The question was more towards the paranoia of bugs and germs in terms of what's worse: street food or a dirty hotel room?
Overwhelmingly, a dirty hotel room was voted the worse out of the two, as most of us on the chatter were fans of street food.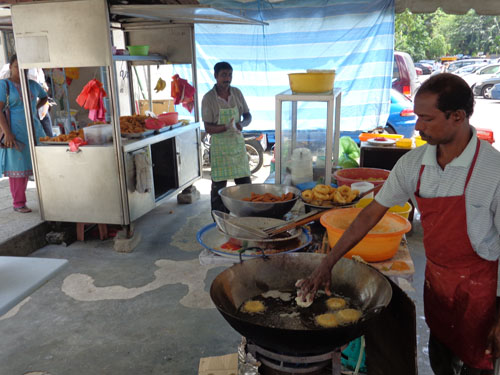 Why wouldn't you be? I have found that street food have consistently been better than the meals served at clean(er) establishments mostly aimed at tourists, and represent the flavours of a culture and tradition a lot more than restaurant food.
Not to mention, they are budget friendly!
Of course, when one thinks of street food, one thinks of Asia. Asia is famous for its street food, from various things on a stick, thick aromatic curries to a good pipping hot broth soup noodles from the side stalls; these are the flavours that make TV chefs want to abandon their industrial kitchens to cook a similar meal in the middle of a busy market (that, and the fame TV brings).
Some highlights:
Thailand
The woks fired up for quick fry ups of Pad Thai; the little trucks serving Rotis filled with bananas or eggs that are everywhere to be seen; piles of the green mango salads; delicately shaped sweets made of egg and soaked in syrup and the fried sticks of fish cakes. Throughout various parts of Thailand street food feed the masses from breakfast to dinner.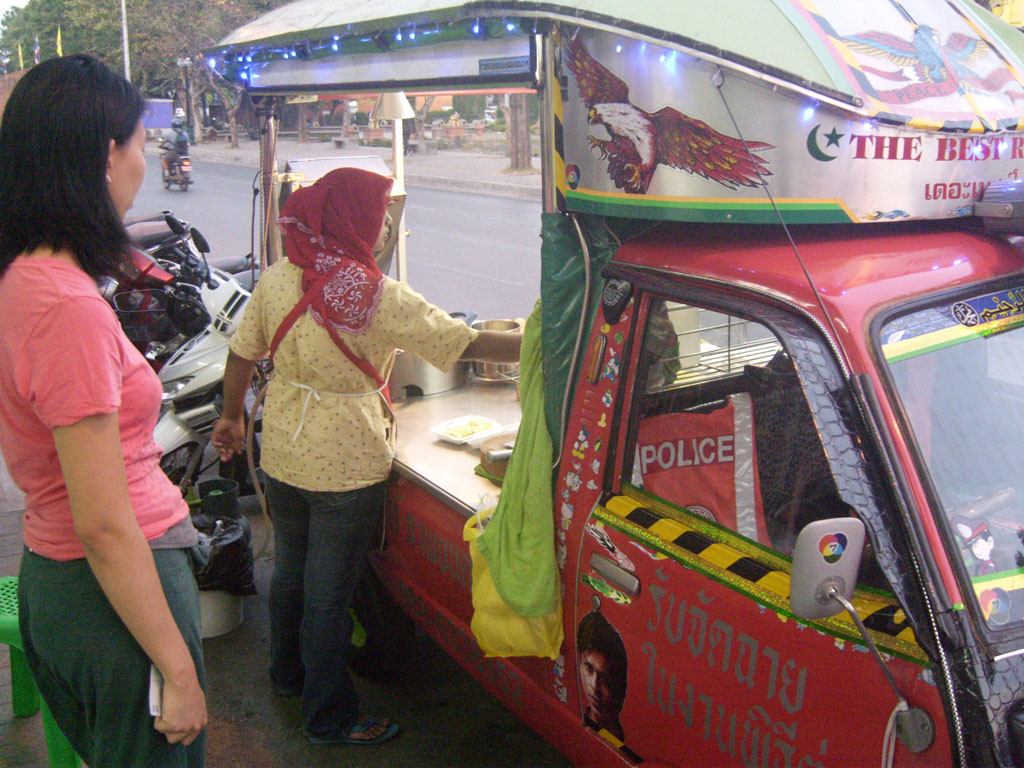 Malaysia
The best laksas I've had were from the streets of Malaysia. The best thing about street food in Malaysia is its variety of Malaya, Chinese and Indian cuisines. My favourite is Roti Canai. If you are hitting the town in Borneo, fresh seafood are also on the menu. Let's say, nothing beats a massive plate of grilled prawn at the seaside markets of Kota Kinabalu!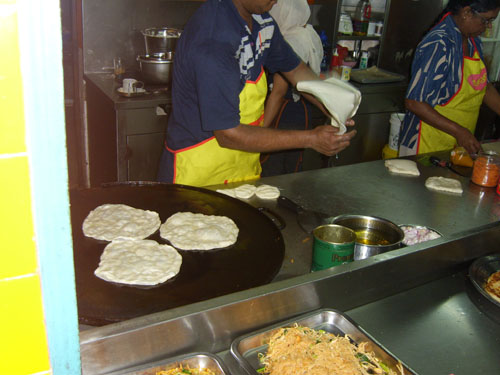 Taiwan
Taiwan's cuisine borderlines Chinese and Japanese influences and this is evident with the dishes served up at its numerous night markets. Some of the best dishes to try are "Tien Bu La" (lightly fried fish cake that has the most silky texture) and "Ba Wuan" (literally, 'meat-ball' but more of a dumpling made of clear rice flour filled with mince meat, served with a pink sweet and sour sauce). Fried vermicelli noodles and sweet tofu desserts are also popular.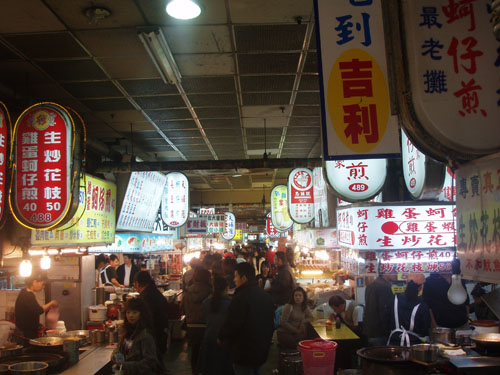 Cambodia
The baguettes. I couldn't stop talking about it when we got back from Cambodia! There was however, another street food that I did not see anywhere else in Asia. On the road between Siam Reap and Kampong Khleang there were rows upon rows of street vendors with buckets full of bamboos. I observed for a while before enquiring with our driver and it turned out to be rice filled bamboos, which many truck drivers buy enroute between long drives. The sticky rice are mixed with beaned then cooked with hay fire and eaten like a banana! No kidding!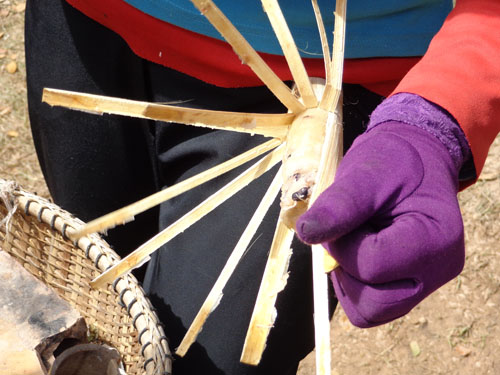 The Indian Subcontinent
This is next on my to do list when it comes to street food. I hear tales of excellent curries served with papadums, roti fry ups with lamb and egg and the various styles of pancakes and nanns! Oh, and there is a thing called Hoppers which is a bowl shaped pancake of some sort with fillings. Supposedly all served with a big friendly smile! Just the thing for me I think.
So, that's street food in Asia. However let's not forget there are other players in the street food market and those who have travelled throughout Europe and South America would know what I mean!
France – Paris
When I was in Paris about 10 years ago, I wouldn't get through a day without a crepe. These crepes are made through little shop front windows, served in a triangular cardboard and eaten often very quickly. I remember strolling the narrow lanes of Montmartre with a nutella crepe in hand while I enjoyed the lively atmosphere around me.
These days, food trucks serving up various take aways are popping up all around the city, creating a new dimension of Paris street food.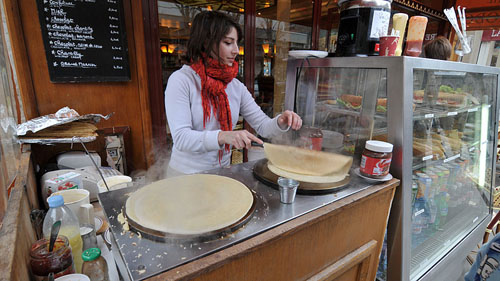 Mexico
Street food in Mexico are called antojitos, which actually means little cravings. Images of big metal hot plates covered by tacos is building in my mind. Mexico is famous for these hand held snacks that are mimicked by many but never really mastered like the locals around the world. It's not just about the tacos; street food stalls also dishing up Mexican favourites like tostados, carnitas, tamales and quesadillas.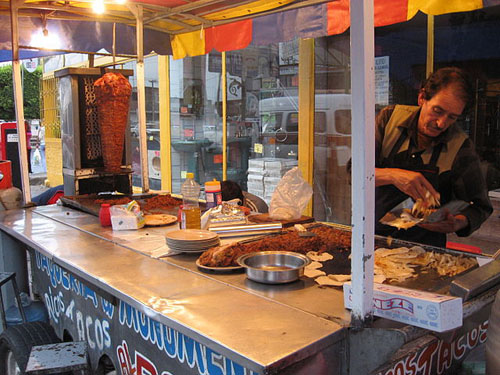 Poland
This is probably a little out-dated, and I don't know if it is still possible to get these… but 10 years ago when Poland was not yet part of the EU, there were these farmers that would sell rolls of smoked goats cheese on the side of the road which was both fantastic in aroma and flavour!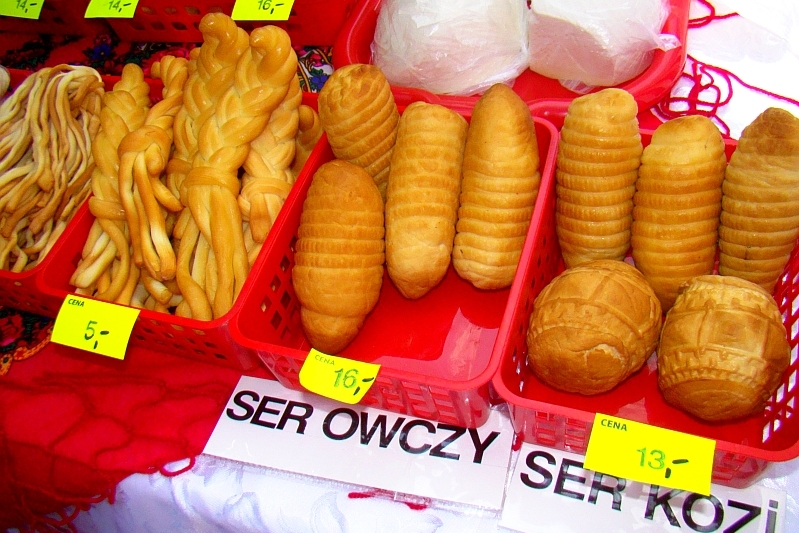 The thought of these are making me very hungry!
Where are some of your recommended places for street food? What are your favourite dishes?