I was reading the inflight magazine from EasyJet and there was a small insert on London and the cat cafe fever with Lady Dinah's which is about to be opened any time now.
Anyone who knows me well would know that give me the combination of 'Cat' and 'Cafe' and I am sold.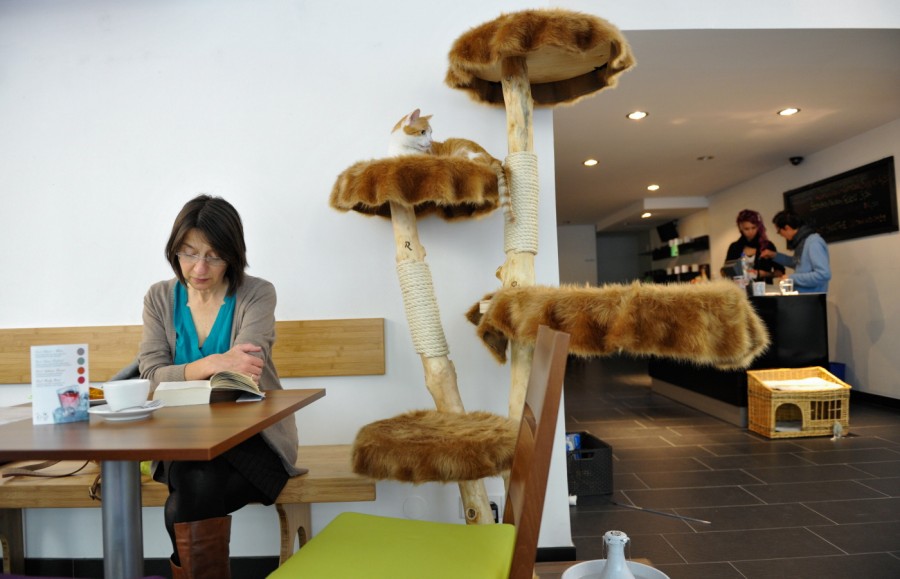 The world's first Cat Cafe opened in Taiwan (where there is also a Cat Town in the outskirts of Taipei) in 1998, and since then, cafes of its kind gained popularity among feline lovers around the world.
There are now numerous 'cat cafes' in Japan, Norie Cat cafe in Seoul Korea, Cafe Neko in Vienna, Austria, two Cat Café Budapest in Hungary and Cafe Katzentempel in Munich, Germany.
The cafes have been a safe heaven for those people who live in apartments that does not allow pets (mostly in Asia), a place where they can have moments of pet ownership in a comfortable environment, and enjoy just being around the animals while sipping on frothy cappuccino.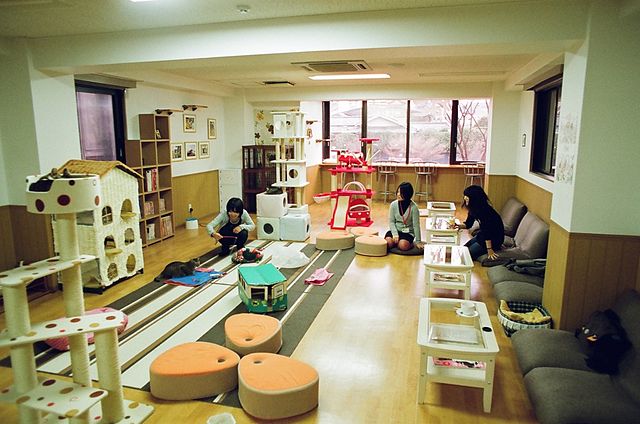 I am all for themed cafes, and one such as the cat cafe really does intrigue me.
It's like a petting zoo where you can relax, have a cuppa and enjoy being with the cats, who are, incidentally great cafe companions because they enjoy lounging around as much as we do.
Oh the thought of spending an afternoon among the feline kind makes me purr…
I am making a list for myself now to go a 'Round the World' cat cafe visits, starting to Taipei, where I was born and make my way round to Europe.
I'll have to make up the loving for my own two furry babies however, once they find out that I have been 'fondling' other cats!