Having written about how to save up for your dream holiday, it's time to talk about how to travel on a budget.
It isn't a myth that by travelling, you'll spend more money than usual on things that normally would just be everyday routine. We eat out; we catch cabs; we pay for the various entrance and admission fees and we splurge on the occasional spa treatment. Often the thought of spending and the money required to travel scare people away from travelling!
So, I am here to say… No. Don't let thoughts of money stop you from travelling. It is possible to travel on a budget and still have fun, and here's how I do it.
Budget plan
I generally enjoy a bit of freestyle travelling and play things by ear, but when it comes to travelling on a budget I do make sure I have a plan. At least a plan for my money.
Following my own savings plan, I would already have an idea of how much money I'll need for the entire trip. I make sure this set of money is accessible and that I keep to this amount throughout the trip. I have a notebook where I note down how much money I am spending along the way and compare it against my daily budget. I'll adjust the daily amount based on how much I am spending and ensure that I am keeping my budget within the level I've set myself.
I understand for some people, having to note down everything takes out the fun of going with the flow, however this is important if you want to keep to your budget and not run out of money half way through!
Transport
Coming in and out of Australia flight cost take up majority of my travel budget, and hence I am often seen trawling through budget airline sites to look for the best deal. Sometimes however, it may be cheaper to consider a full server airline once you add up all the cost so I always compare low cost options to other airlines to make sure I know what I am paying.
On land, I look for all possible transport options and find the best one that will suit both my budget and my needs. For example, if a long journey is required from A to B, then I'll look for overnight transports that will save me the accommodation cost for the night as well as sightseeing time during the day. Even if this option cost a little bit more, it is still an overall saving on time and money.
I also consider the class of travel. In some countries, third class tickets may cost only a fraction of first class or premium class tickets on trains and buses, with the true cost being the crowds and sometimes safety, but I know it'll be the ultimate cultural experience! If you truly feel uncomfortable in such situations then look for a compromise – perhaps 2nd class tickets?
Of course, you can always get a bike and get fit while sightseeing!
Larger cities now offer free city shuttles or trams or buses and I will utilise them to save money. I am also a keen walker, and will walk the entire day without getting on the tram/bus/taxi and sightsee on foot. Walking isn't always just about saving money – it is a great way to discover the hidden secrets to a destination as you'll often end up in places where tourist buses can't get through.
Accommodation
I am a fan of communities such as Hospitality Club and Couch Surfing. I have stayed with many people in different parts of the world and my experiences have always been great as not only did I get beds for free, I was able to learn more about the local lifestyle through my hosts and experience things that general tourists won't really get to see.
Then there are hostels. I very much enjoyed staying at hostels in my younger years because it allowed me to socialise with other travellers, and equipped me with hilarious stories of my encounters with snorers and dorm sex that I continue to share to this day.
Of course, with such fierce competition these days, there are now the options of budget hotels, the concept of house swap and air-bnb which have been great for those travelling on a budget. Here's a tip if you want to mix it up a bit and enjoy a bit of comfort from time to time – I always make sure the quality of my accommodation increases as it approach the end of my trips, and leave the best hotel to the last few nights so that I always end on a high note!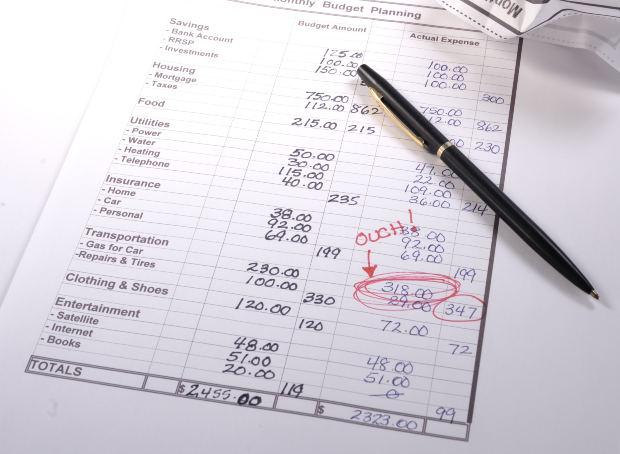 Eating
Who doesn't love being waited on and served fine cuisine? I know I do, but I can't always afford it on a tight budget. I have found that keeping to a local diet routine is a good way to save money, for one simple reason: because they need to budget for their lives too! I love shopping at the markets (or the local supermarket) for snacks and breakfast items, and find it interesting to check out the local produce and the brands different places sell. My love of street food takes care of my lunch and dinner needs, and if I do feel like something more substantial, those hole in the wall cafes and restaurants often serve up better meals than the expensive establishments in tourist areas.
Sightseeing
There are places with admission fees that I refuse to miss, but what I found during my travels is that there are always cheaper or free alternatives. I love museums, and will always look out for those that are free (with donation welcome) or cost less than the more expensive ones. For 'cruise' options in cities where there are harbours, canals and rivers (think Sydney, Venice and Bangkok) there will always be the public ferries as a substitute.
I also try not to join day tours. I find that while day tours are a convenient way of seeing a place, the per person cost are usually high and they are very limited in experience. To see specific sights I generally ask the locals how they get there, and use the public transports instead. Alternatively, if I am travelling with my husband or with a group of people, hiring a private guide always work out cheaper than day tours per person.
I've noticed that many cities are now offering free city tours. The volunteer guides are generally helpful and accept a 'donation' to their services at the end of the tour.
Souvenirs
There are souvenirs, and there are Souvenirs. Many people find themselves spending a lot of money on things that you can probably find in a budget store back home, because to be honest, most souvenirs these days are made in the same place just with different words added to them.
I enjoy getting free or really low cost yet sentimental souvenirs. By this, I don't mean to steal! We are talking about coasters from the local pub; train/bus/museum admission tickets; the odd things you find when you are at the local markets and sometimes, even what others consider garbage can actually be great souvenirs, such as the receipt from the cafe you've dined in. Be creative!
What are some of your budget travel tips? Care to share?