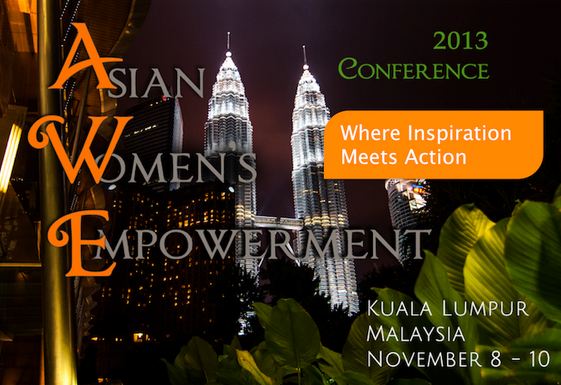 They say the biggest asset in your career or lifestyle isn't what you can do or what you know, it is often your network. Network of friends, network of like-minded people, a network of professionals like you.
Juno, over at Runaway Juno has created this conference so that we can do exactly that – network – at the 2013 Asian Women's Empowerment Conference.
AWE stands for Asian Women's Empowerment. I see it as a place for women to come together and share our stories and experiences so that we can learn from each other. Juno created the AWE conference to empower women by brining them together, and education them with the tools of success and designing models for the success.
As part of the conference, you'll hear from women who have
I've just booked my flights to Kuala Lumpur to attend. I can't wait to meet the women whose works I've been reading and whose success I have admired for so long.
Are you a writer / blogger / artist / charity organiser / passionate about women's empowerment?
Come. Join us for a weekend in this fantastic city of Kuala Lumpur!