I have just spent a weekend up at the Hunter Valley, a wine region two hours drive north of Sydney, again.
I have been visiting Hunter Valley for… well, since I could legally drink. It is the most convenient wine region of New South Wales, with a direct train link from Sydney Central station, as well as being one of the largest and most popular wine region of the state. Hunter Valley receive around 2.5 million visitors a year, and my husband and I add 4 sets of visits to that count (two people, twice a year!).
So naturally, I feel at home here, in a country cabin at the Big 4 Caravan Park. Of  course, there are better, more luxurious accommodations available, but there is  something rustic and charming about staying in a cabin, in a caravan park.
(We were going to camp, but it was cold.)
Wine tasting is a compulsory activity while in the Hunter, and some of Australia's largest labels are represented here with large welcoming cellar doors. I do have some  that we always visit, and many are boutique wines made from charming cottages from  smaller vineyards.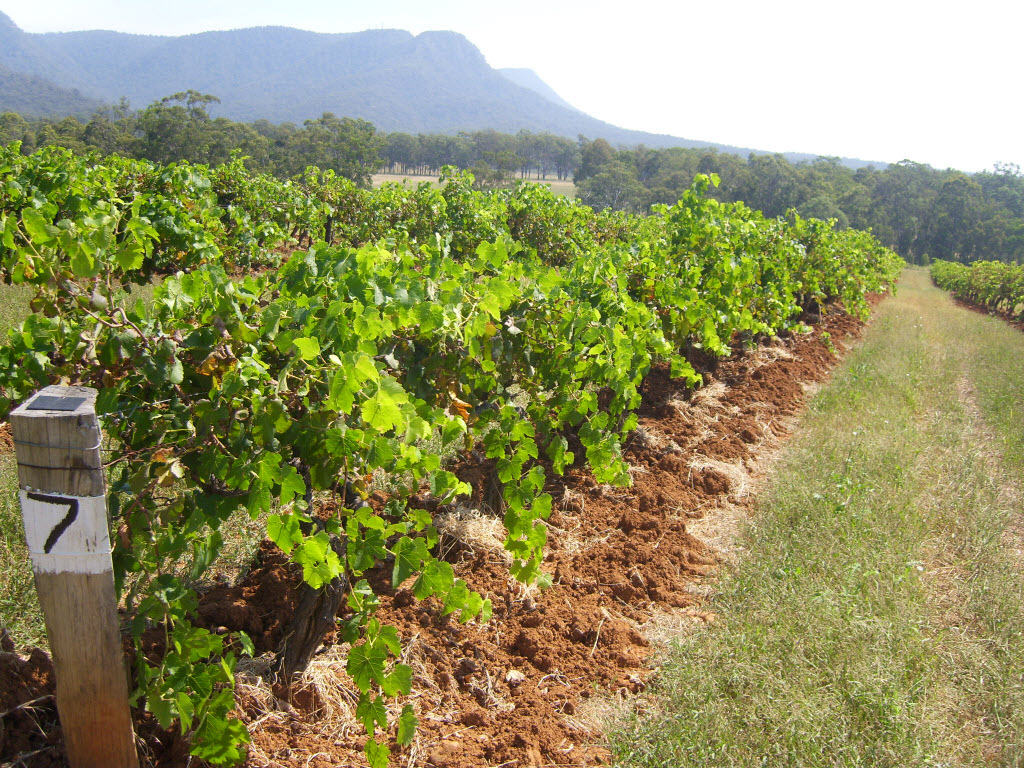 First, take a drive around Lovedale.
Emmas Cottage is always our first stop. I fell in love with this small family run winery a few years ago. Purple cottages lined with roses that produce quality drops labelled with local art works. The cellar door is also an art gallery, exhibiting bold and colourful art works from local painters, and have country cottage accommodation on site equally charming.
Then, we do a loop around to Misty Glen, Ernest Hill, Tempus Two and McGuigan Wines, whose Semillon has just won the world's best white wine!
Peppertree Wines is another great winery to visit. The house itself is small and cosy and the staff are wonderful here. Not normally a white wine drinker, I do like their Gewurtztraminer, a good afternoon lounging drink on a hot summer's day.
Other than wine, Hunter Valley is full of gourmet experiences. The best, is the Smelly Cheese Shop. It has cheese, loads of it, jam and sauces, gourmet bread and crackers and most importantly gelato. Further elaboration is going to make me hungry so I am going to stop now.
For the best cellar doors, you want to stick to the smaller producers. While you may be tempted by the big, open spaces of Jacob's Creek or Lindemans (brands you see on the retail shelves), you'll find the friendliness and uniqueness of some of the small wine makers a great experience to have in a wine region.
So here I am sitting back in my lounge room at home, 12 bottles of wines richer (or poorer, depends on how you see it) contemplating where I should go next, with a glass of red in hand….
The decision might take a while – the bottle of wine won't.