The husband looked up at me from his plate of breakfast and said "do you want to do some outdoor activity today?"
The question was sudden but not entirely random. It was a beautiful day today in Sydney and it was hard to ignore the great outdoors. So out of the doors we went and headed off to Bicentennial Park.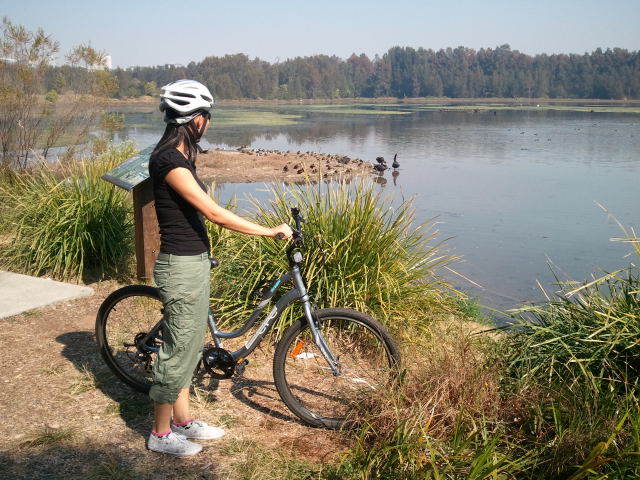 We frequently visit the park and enjoy a walk through the wetlands that have developed over the years, which introduced an abundant birdlife to its surrounds. Today, feeling more energetic than before, we decided to hire a bike to hike further to explore.
I do love a good bike ride. Do you remember my post about cycling around Kampot? Well, Sydney is not exactly a sleepy fishing town but at the Bicentennial, it is possible to find a quiet spot and pretend you were in a sleepy little town.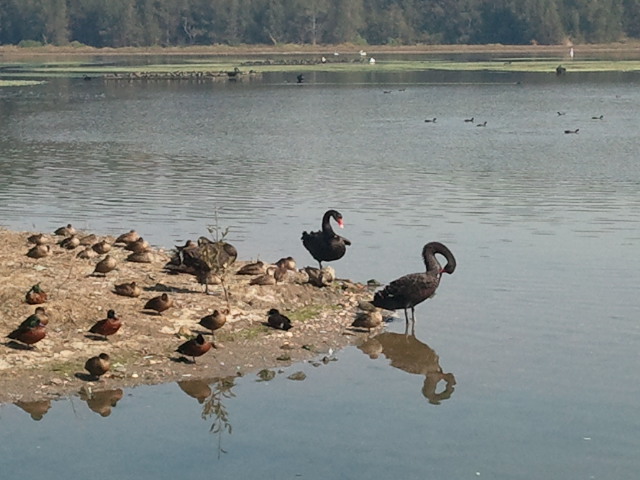 We rode through the broadway along the wetlands, stopped to admire the increased number of herons, the swans and many water birds that call this environment home.
We didn't stop at the wetlands however. With the power of our legs we kept riding and crossed the gates into Sydney Olympic Park. Bike paths are well laid out here and there are much to see, including the old Brick Pit, now an outdoor museum celebrating the heritage of the brickworks out here in Homebush.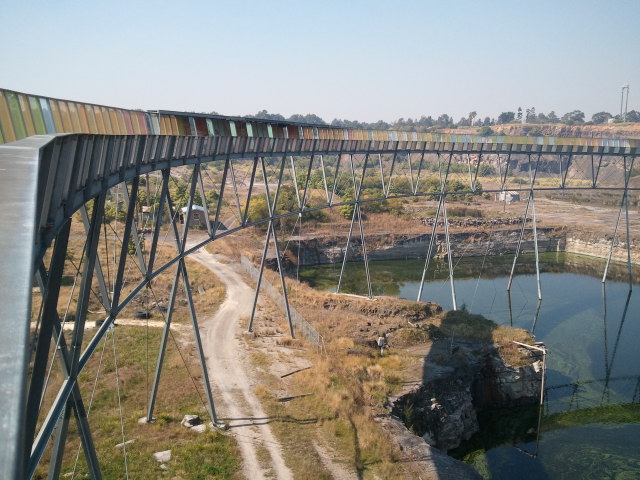 Bikes can be hired at various places in Bicentennial and the Olympic Park. If you ever find yourself in Sydney and have a day spare outside sightseeing, I  would suggest getting a train out here for a bike ride.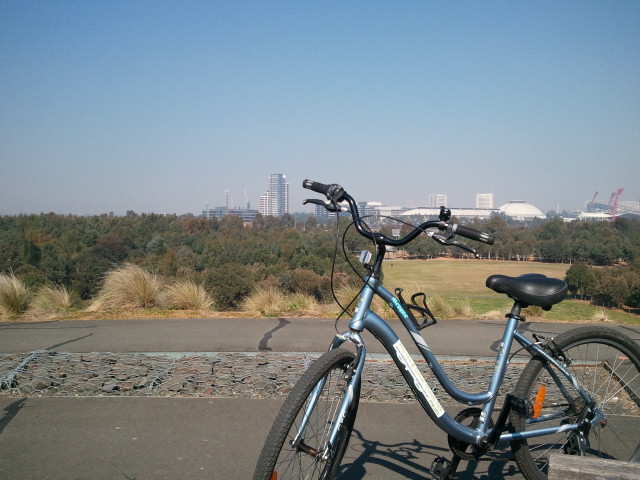 My bum hurts but my spirit is high. I do love a good bike ride!
To access Bicentennial Park the best station is Concord West. Sydney Olympic Park has its own station.
www.bikehiresydneyolympicpark.com.au