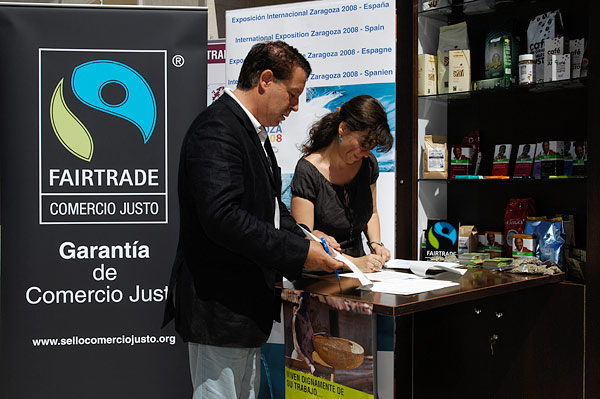 5th September is International Charity Day. Some say that charity starts at home, but for us travellers, home is everywhere! So what does that mean for us? We have a tendency to think 'charity' in terms of money donations. We think of the people who try to sell us child sponsorships, the monthly payments and the annoying marketing mails that we just can't shake. Personally, I think charity goes beyond giving monetary donations. We can include charity in our everyday travelling lives and here are five ways I contribute to 'charity' on my travels.
1. Travel Ethically
This means different things to many people. For me, to travel ethically is to ensure that my choice of travel operators, my attitude towards the people and the environment of the destinations, and being accountable for my actions while I am travelling.
I know I can't save the world by myself, but I can choose to travel ethically by doing the smallest things, like making sure I recycle everywhere I go, I choose to reuse resources, choose to purchase and use local businesses, make sure I am not contributing to pollution and rubbish and that I participate in touring activities that contribute to the sustainability of the environment and the local communities.
For more information on how to travel more ethically, visit this website: Tourism Concerns
2. Shop Fair-trade
I choose my souvenirs carefully, taking home things that are authentic and reflect my travel experience. I have learned to avoid mass produced souvenir products simply because they are generally all "Made in China" and doesn't really help the local economy at all (and the fact that you can find the same items back home with different words printed on them).
I've also started to seek out fair-trade souvenirs. Many countries now have fair-trade markets and stores that produce unique souvenirs for the visitors to take home. Not only do the profits go directly towards those who make them they are also generally linked to communities that need these profits the most.
In Cambodia last year, I came across two which I would recommend:
Aqua de Coco (Coconut Water Foundation) in Battambang, which work towards improving the quality of life for women and children in the region with an emphasis on gender equality and environmental care. The linked website is unfortunately not in English, however you can find their store at  St 3 and 119 St in Battambang city.
Friends International is a global organisation working for the welfare of children, and trains marginalised young people in business skills to improve their futures. They have stores (Friends 'N' Stuff) in Siem Reap and Phnom Penh, as well as in Laos and Thailand.
3. Spread the Word
This is a no brainer. When I believe in something strongly, I am going to spread the word and educate others to do the same. Hence this post :).
For more information on International Charity Day: www.un.org/en/events/charityday
Do you have other ideas to share with me how we can contribute to charity on our travels? Comment below!