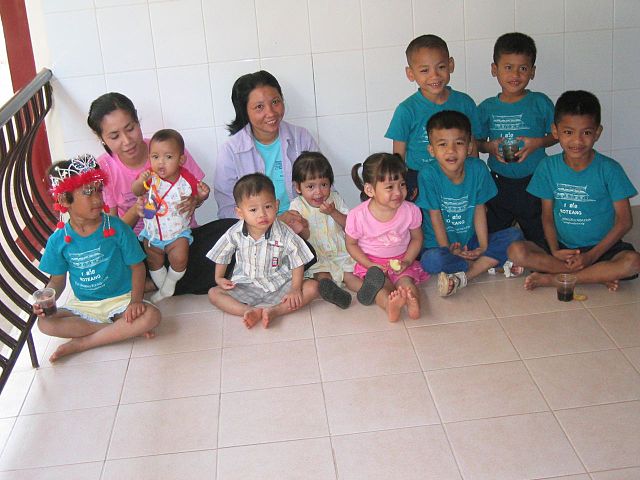 I thought I'd counter yesterday's charity ideas with a post about how to avoid 'feel good' charity, a phenomenon that is becoming increasing popular with the western world. What do I define as 'feel good' charity? These are activities that tourists can undertake to make them feel good about themselves, but not necessarily benefit the local communities.
Orphanages are not tourist attractions
One of such example is the 'orphanage visits'. Earlier this year after I got back from a trip to Cambodia, I wrote a post on Children are not tourist attractions, and I thought I'd reiterate the idea.
I've heard the phrases such as "I want to visit an orphanage in Cambodia" or "she/he went to visit an orphanage when they were in the Philippines, aren't they good people" many times in the past couple of years, when the concept of 'voluntourism' started to become popular with travellers. Too many people are under the impression that just by visiting an orphanage helps the children and the local community, not realising that they are inadvertently showing off their first world wealth, and not really helping with anything at all.
Unless you are actually spending a significant amount of time volunteering at the orphanages and directly contributing to the well-being of the children, think twice before visiting one.
This point can apply to wildlife conservation organisations as well. Avoid supporting those organisations that allow tourist handling of animals, they are in fact doing more harm than good!
Volunteer, not volun-tour
I've noticed an increasing number of tours that offer a one day 'volunteer' trip as part of their itineraries. This is not necessary good. Many of these trips end up to be just toursts gawking on the locals while they work, and the end result is more of a 'feel good' factor rather than any real assistance to the local community.
Instead, properly volunteer time and resources for several months or years, and make sure the projects directly benefit the local community and is sustainable after the volunteers leave. Organisations such as World Youth International and Australian Volunteers International have great opportunities for young people and professionals to use their skills to volunteer in needy communities that will provide real benefits to the communities at the same time of providing a great experience.
What do you think? What are your thoughts on Feel Good Tourism?