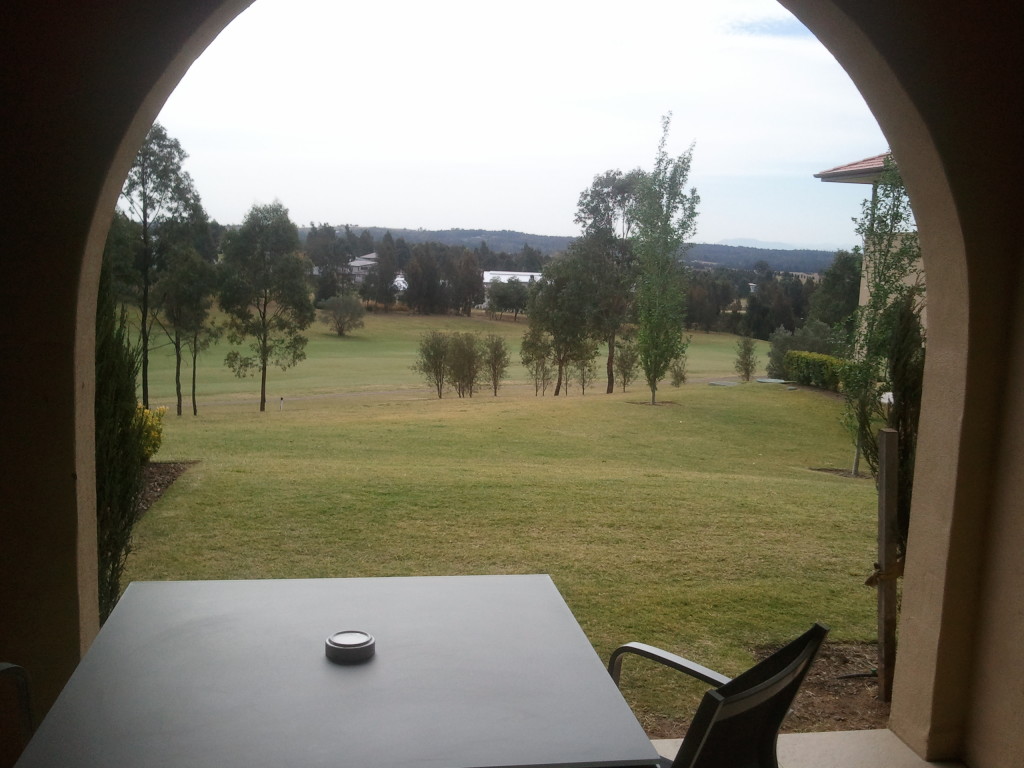 Checked in: 06 September 2013
Checked out: 08 September 2013
Room: Villa 3, room 139
Price paid: $250 per night, room only
"Oh it's niiiice" was what a friend said when I mentioned I was heading up to Chateau Elan for the weekend. I've had that sort of reaction before and to me it's similar to saying that someone is 'nice' when you don't really like them but there isn't anything else to pick on about them that you can't say they are bad.
So, I was expecting to be underwhelmed. Thankfully, when I got there, I wasn't, and here's why.
Service: I've not had such friendly, welcoming and patient service anywhere else in Australia. I arrived as part of a wedding party, and being part of the bride's group, we were naturally demanding. I couldn't believe my ears when the reception offered to personally pick up some take away for us because we were too busy applying make up and doing up our hair in our room. Throughout my stay, I was greeted with smiles, and constantly enquired after about my well-being and whether I was in need of anything when I looked remotely lost. I was honestly impressed.
Room: There are rooms that were part of the main Chateau Elan building, and there are rooms that are off the main site in multi-room villas. I was able to compare both during my stay and I highly recommend the rooms at the villas. Both room types were spacious and comfortable and had good decent sized spa baths. However, the configuration of the room at the villa was more practical. In the main building, the spa bath was in the middle of the room and there wasn't a definite 'bathroom' as it was completely open plan. The doors to the toilet and the shower were swing doors (seems to be the trend now) and did not provide a lot of privacy even for couples on a romantic weekend. Where as the Villa rooms, the bathroom was a bathroom, and might I add it had more space than the bath areas of the rooms in the main building.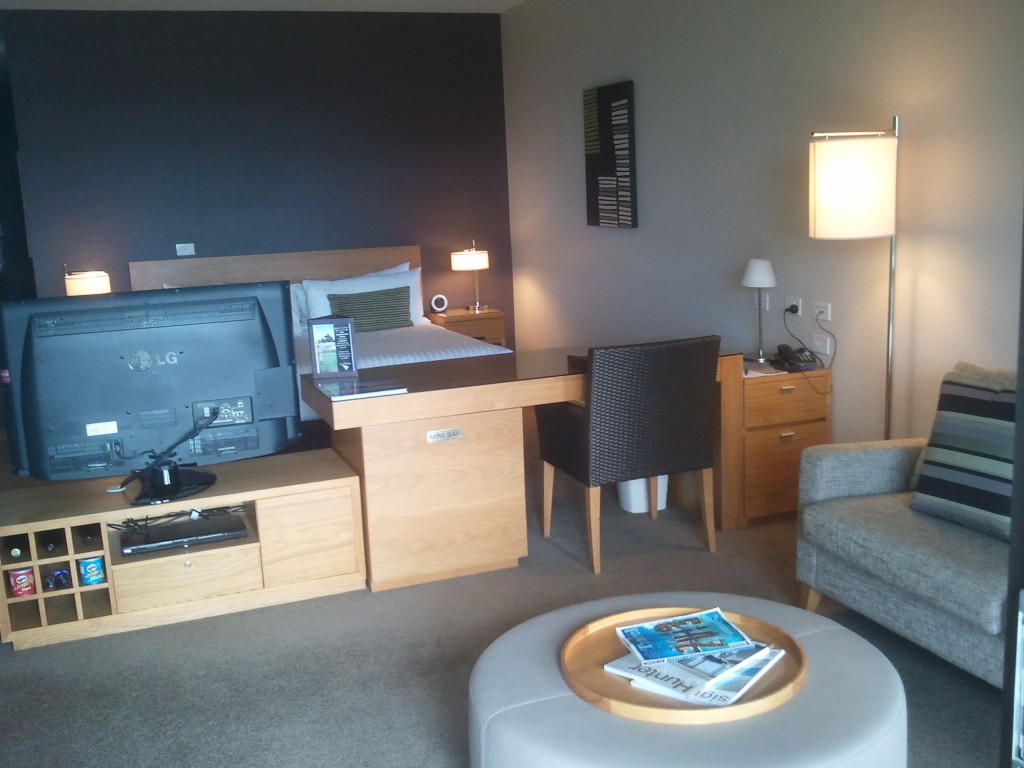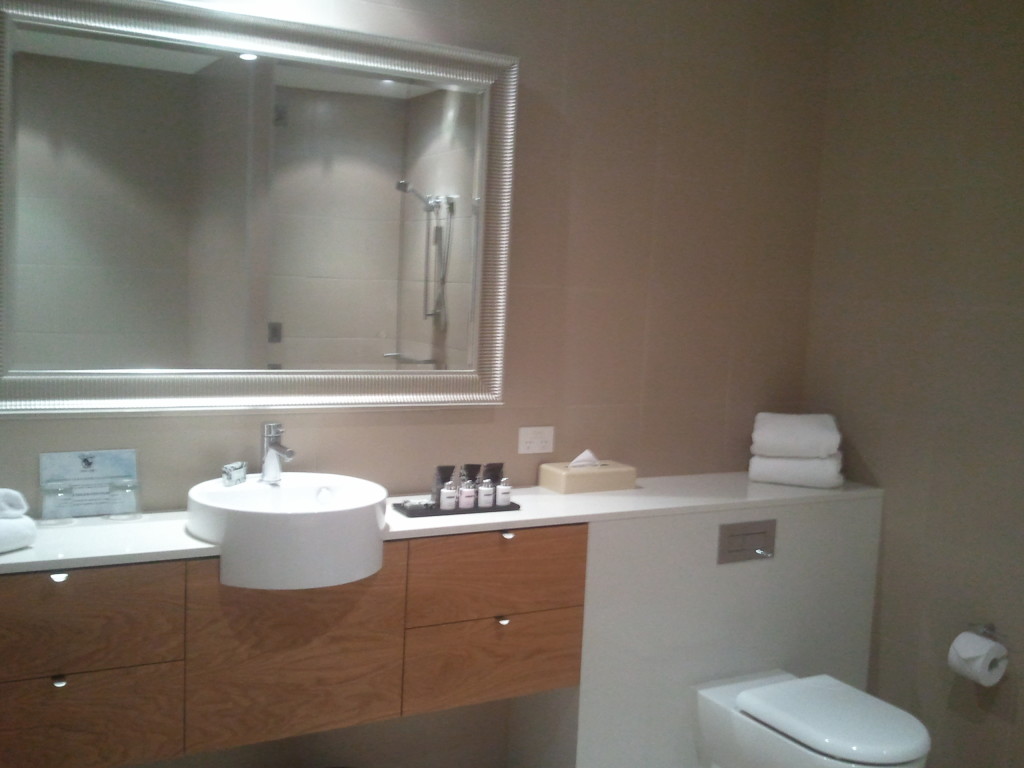 Every room had a balcony / patio that opened up to the golf course at the back and I loved the wild kangaroos that access the property freely. It was a fantastic backdrop for a relaxing afternoon.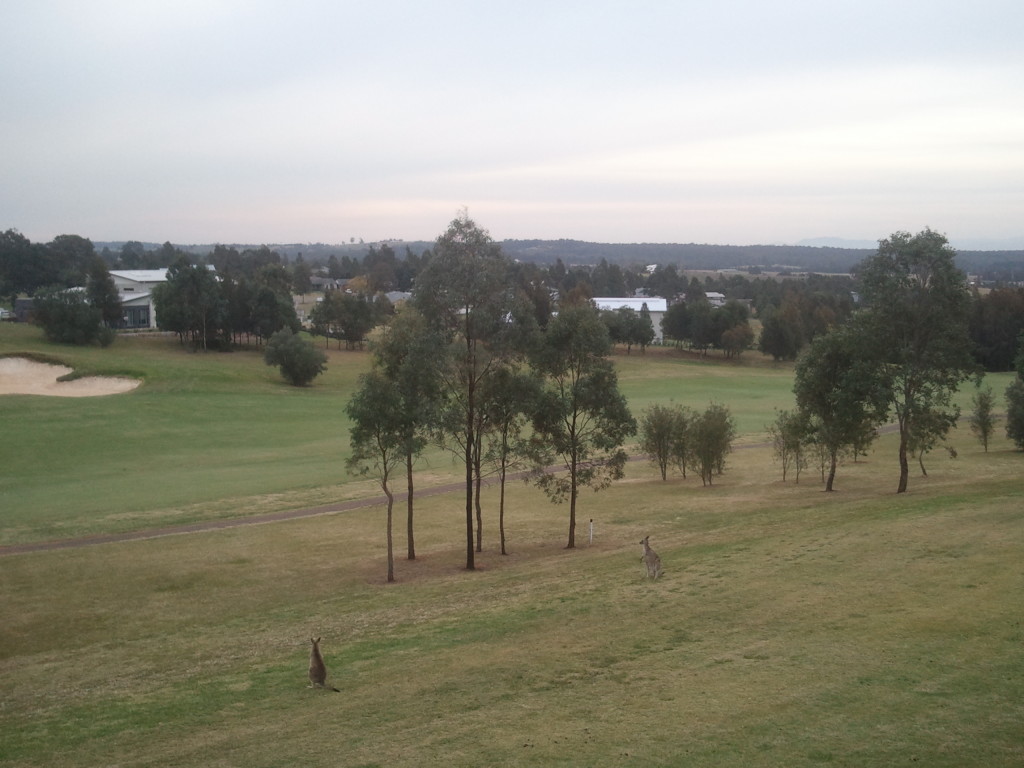 Health and Fitness: There was a golf course onsite as well as an excellent pool area with a shallow pool for children. Otherwise, there were walking tracks around the property and the open spaces were excellent for the morning/afternoon jog.
Chateau Elan advertises itself as a 'Spa' destination, claiming to have the more extensive Day Spa facilities in the Hunter Valley. There were treatments from all around the world on the menu for both women and men and a hydrolounge with three types of hot tubs.
Next door to the Day Spa is The Salon, which offers hair and make up services. We used the make up service for the wedding, it was unfortunately just okay.
Food and Beverage: I liked Cafe Elan right at the main entrance serves up a good high tea package for $45 per person and also served great coffee. However the lunch menu is limited to sandwiches. For larger meals, the Legends Grill served average food, including burgers, pizzas, fish and chip and other a la cart selections which wasn't anything to write home about.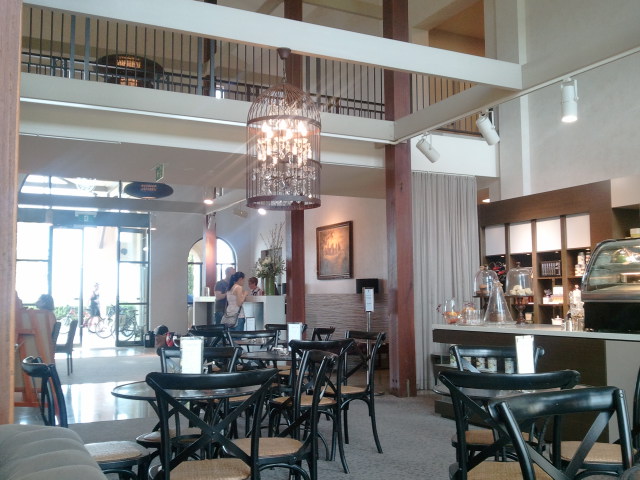 One thing I was a little disappointed about was there was no room service available until 5pm. It was a little difficult if you wanted to stay in the room all day and not wanting to venture out (in our case, we were too busy making up and dressing up to venture out to the restaurant) and had to ask the reception for help. Thankfully reception was able to pick up a couple of meals for us, but it would have been great to get proper room service, especially for a hotel that is potentially a great place for a romantic weekend getaway.
Common Areas: Besides not having a 'lounge' for guests at reception, where a guest could just sit and wait for friends or their pick up car, I couldn't find any other faults with the common areas at Chateau Elan.
Value: 8/10 – I felt relaxed and looked after, and for the price paid compared to the quality of the room facilities, I say it's great value. It lost one point for not having room service until 5pm, and one point for the lack of 'common lounge' at reception.