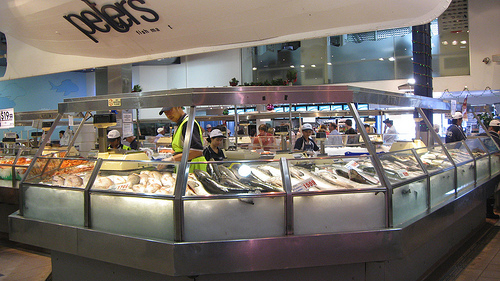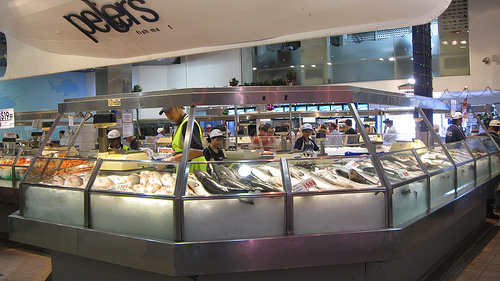 The smell is never as imminent as they say, and lunch at the Sydney Fish Market is always a treat for me.
"Fresh fish doesn't smell", is the tip I got from the man behind the counter at Peter's, one of the larger fish mongers here at the market. I select a few prawns, freshly cooked and ready to eat, head over to the hot food counter and ordered some good old fashioned fish and chips and settled in on the harbour.
The atmosphere is expectantly lively, especially with the determined seagulls eyeing my every move as I devoured the sensational feast.
I've always been curious about the behind the scenes tour and the cooking school. One of these days I am going to sign up to do it.