It's a funny thing. We are drawn to randomly placed large objects and when giant colourful snails invaded Sydney last week as part of the Art & About Sydney 2013 festival, I noticed that we all can't help but stop and pose with them.
It's an urge even I can't resist.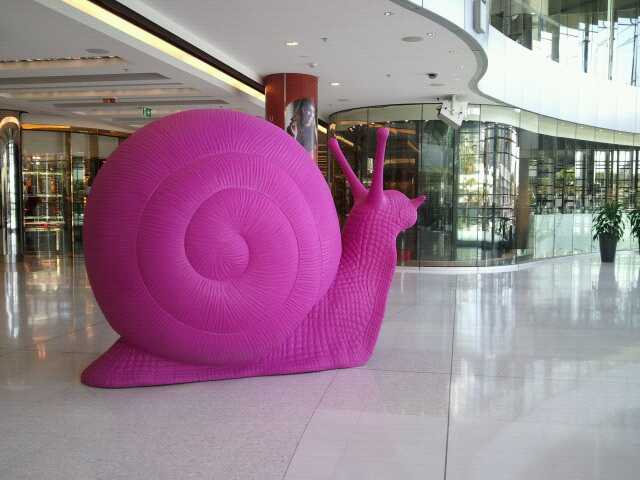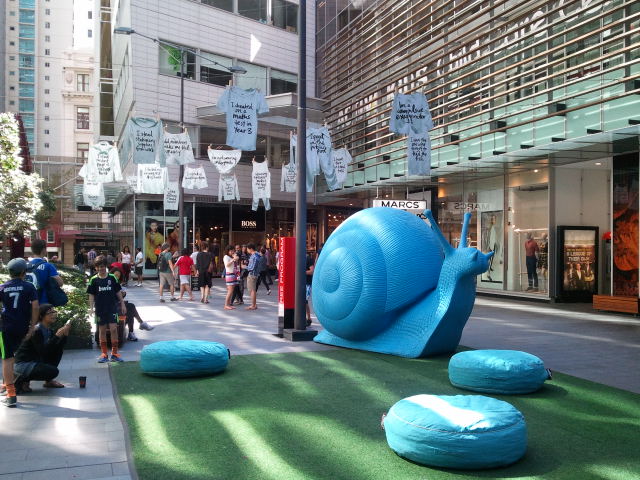 The annual Art & About Sydney festival is now on, and random works of art (including the snails) are now scattered around the city to be found and admired: take a walk through the surreal field of mirrors installed in Hyde Park and view the sculptures made from recycled and found materials at Australia Square and MLC Center, join an art workshop and talks on Sydney life, Art & About is bringing culture to this otherwise commercialised and often soulless city.
Art & About Sydney on now until 20 October 2013.