I have previously written about my love of street food, and my experience at creating culinary delights at cooking schools, there is no doubt that food is a great motivator (on top of culture, tradition, history and people) for me. It isn't always just about the food, but the tradition and practices that come with eating, as well as the passion some nationals have for their food that fascinate me, and continue to intrigue me as I journey through the world.
I am currently reading a book called A Moveable Feast: Life Changing Food Adventures Around The World, and I have been reading about grilled ribs, Burmese salads, and El Bulli and it is making me hungry.
It has also inspired me to talk about a few of my life changing experiences, and as I think back to the many meals I've had: from one pot meals to ten course degustations, from rustic to delicate, and from exciting to just down right weird… the food that takes centre-stage in my memories are those that were the simple and basic food we often take for granted.
A feast of potatoes
On a trek up the mountain from the Peruvian village of Huaran, we visited the community of Cancha Cancha. The air was dry and the land hard and dusty, nothing really grew up here and the community survive by farming trout in a small man dug pond, as well as income from selling handicraft to the occasional traveller hiking up to the Lares Trail.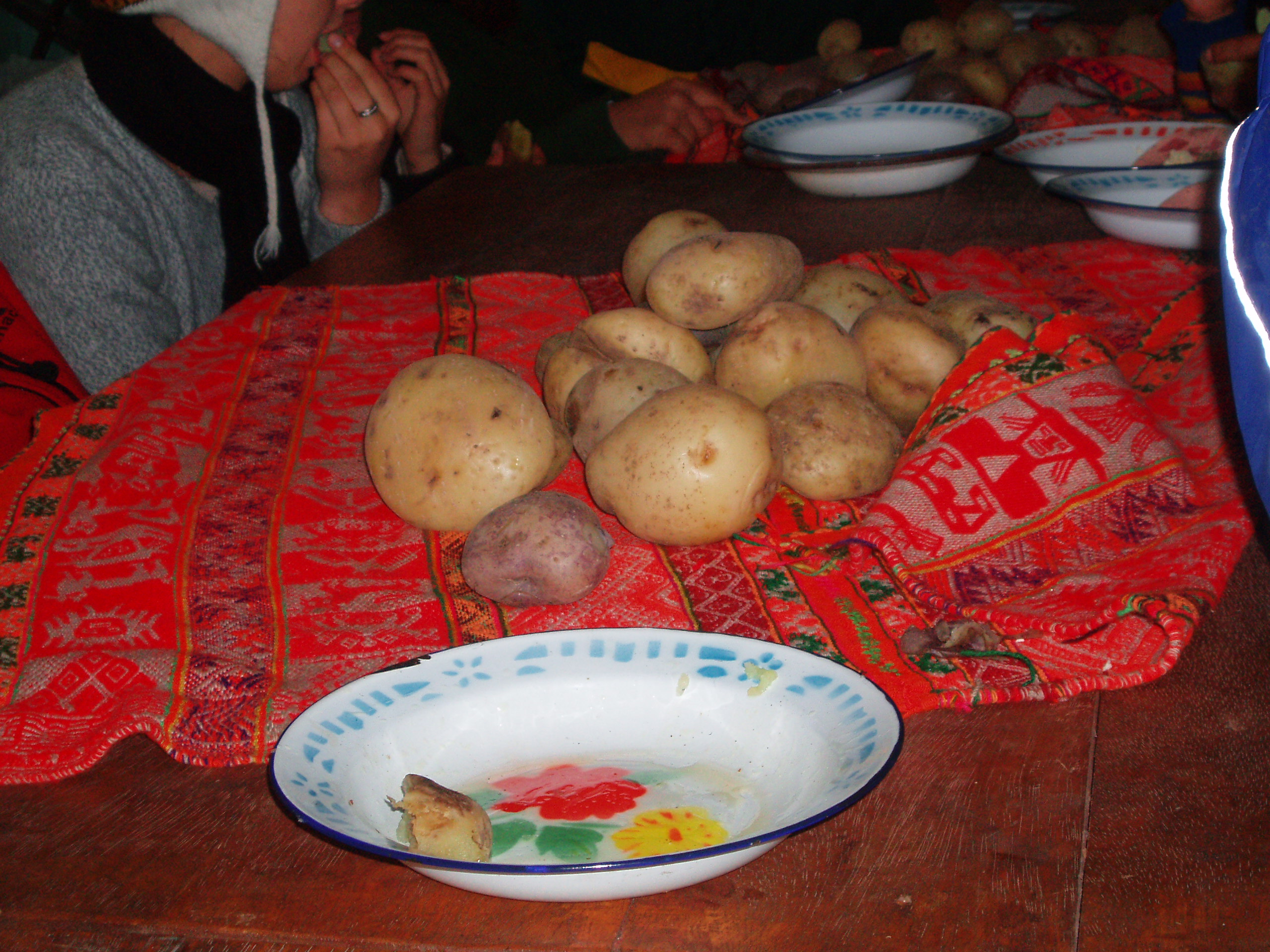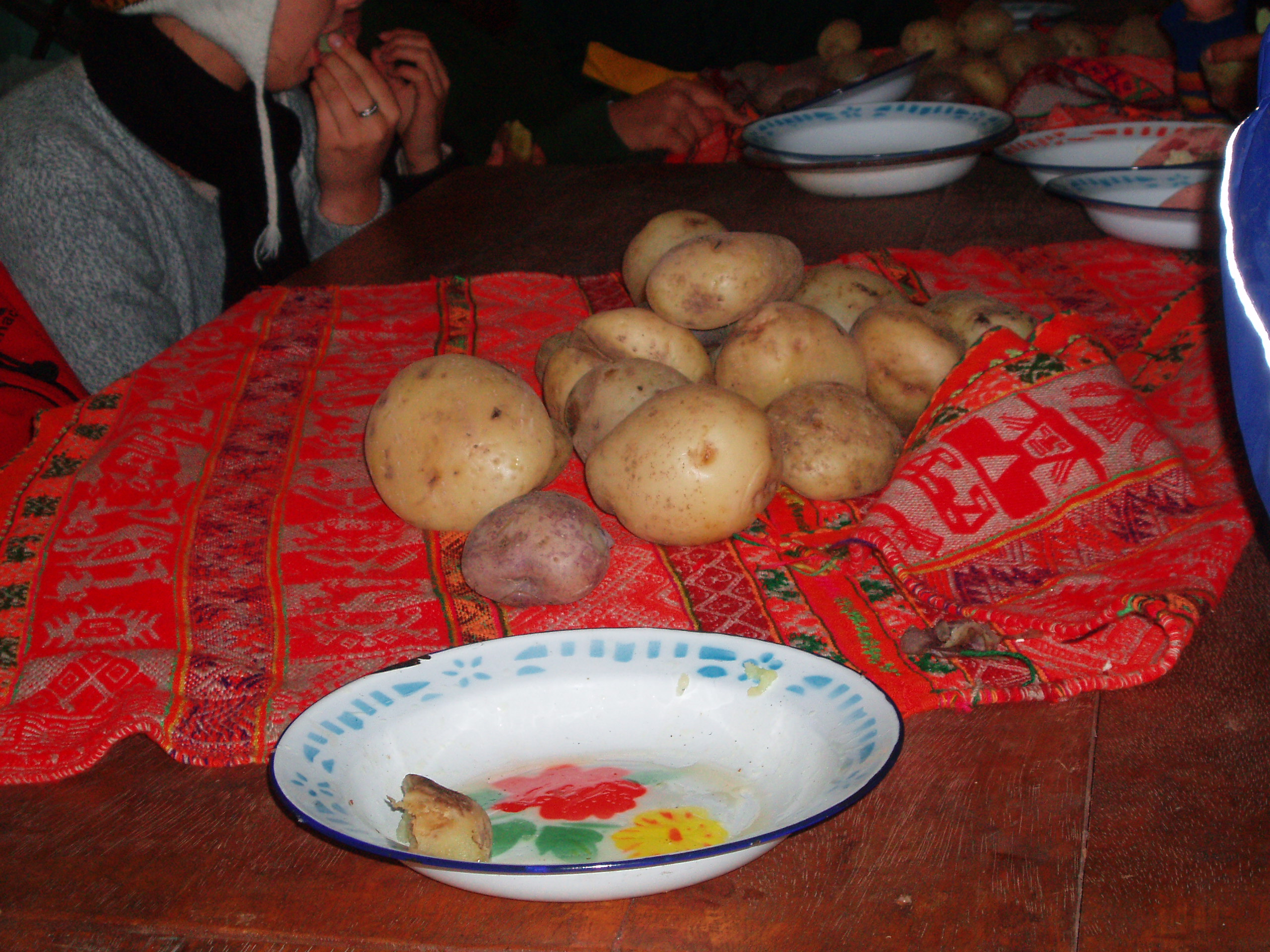 We were invited to lunch with the community. Smoke was escaping the mud mount on the ground as we played football with the children and waited for our feast to cook. I remember the pleasant warm earthy smell as  a cloth parcel of significant size was unearthed and placed on the communal table.
Lunch was served.
We huddled together and watched as the cloth was unwrapped and the feast was revealed for the first time. Potatoes of yellow, red and purple, of smooth, wrinkled and round, formed the sole ingredient of this community feast.
While it's just potatoes, it was clear this was a special occasion, as the entire community broke into broad smiles and dug in to their favourite pick of the pile.
Perhaps it was the atmosphere and the company we had, the potatoes were the best things I've eaten for a long time. Some were powdery and others waxy, all with a unique flavour and taste as natural as nature intended with not even a hint of salt. The women gossiped in their local tongue of Quechua and the children ran in and out between the adults smearing potato mash on each other.
For them, this was a good meal. For me, it was a humbling experience, one that will always be a reminder that sometimes it only takes a simple thing, like the potatoes, to bring happiness in the world.
Bread
Bread has been taken for granted in Australia. It's just something to fill the stomach on the cheap and are made as bland as any English meal can be. My first realisation that bread can be so much more was during my year living in Germany, where the daily bread can be so serious a topic that it has museums dedicated to it.
My fascination with bread began as soon as I arrived in the country. Having collected my luggage I walked the little distance between the airport and the train station, I was neither excited about finally making it nor nervous, I was simply in need of some serious sleep after 26 hours of travel time. In a way, I was like a robot programmed to just follow a pattern, until something woke my senses: it was the whiff of the warm, yeast and buttery scent, and I looked up. BÄKEREI, in large, bold and neon letters shot back at me, and there I stood, with only enough Euros on me for the train ticket, lustfully breathing in all the bread-y goodness and made myself promise I'll never, ever take bread for granted.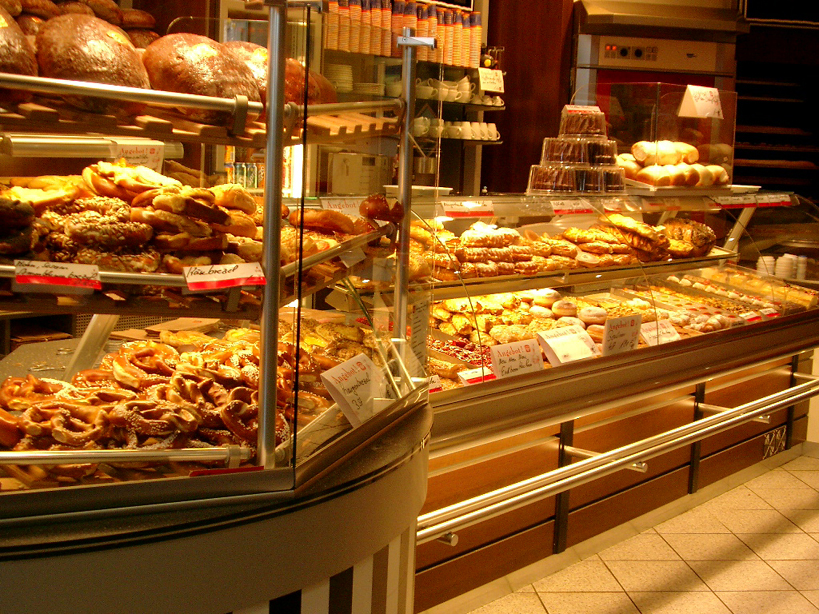 So I didn't. Bread became my best friend. During that year, I would visit the local bäkerei everyday to get my fill of the fresh daily bread. I tried everything, from plain rolls to bretzels to spiced breads to pastries. I found myself salivating just by the smell of bread, and I would stand, saluting the store with my nose to take that smell in before I enter. Yes, call me weird, but the thought of bread was better than the thought of sex, even with my then-German boyfriend in tow.
It was unfortunate my affair with the good bread had to end, but I have been able to find bread of equal quality elsewhere. Places like Vietnam and Cambodia learned from their French colonisers on the art of making bread and I fell in love with Cambodian baguettes when I visited last year. I also remember a distinctive local style of bread that was triangular in shape and firm from the island of Amantani on Lake Titicaca.
Various European bakeries are sprouting up all over Australia too, which makes me very happy. The scent of a good bakery always reminds me of that nostalgic whiff at Frankfurt Airport, my first encounter with heavenly bread that have got me hooked forever.