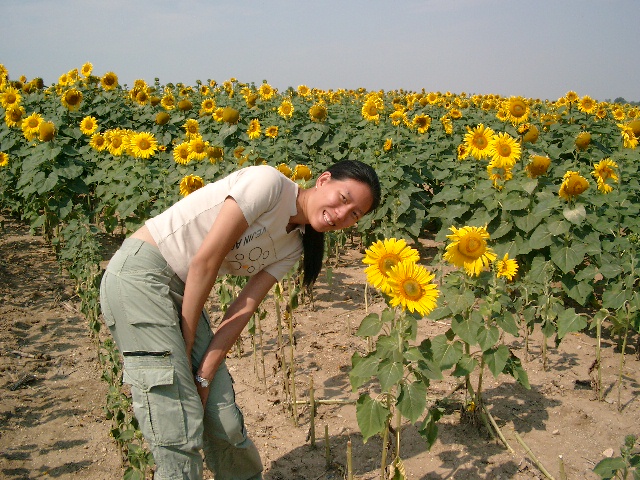 2003, summer. I was on a bus between Germany and Czech Republic and we came across this field of blooming sunflowers. I've never seen a sunflower field (of this size) so I couldn't resist a photo opportunity.
I remember it was a fine sunny day with a pale blue sky, and as I stood among the flowers bees buzzed around me going about their busy lives. It made me happy.
Sunflowers are such happy flowers, don't you think?