It has been a good weekend.
Since Friday, there has been ships invading Sydney Harbour. It is the 100th anniversary of the Royal Australian Navy and warships from all over the world are here to celebrate with us with an International Fleet Review week.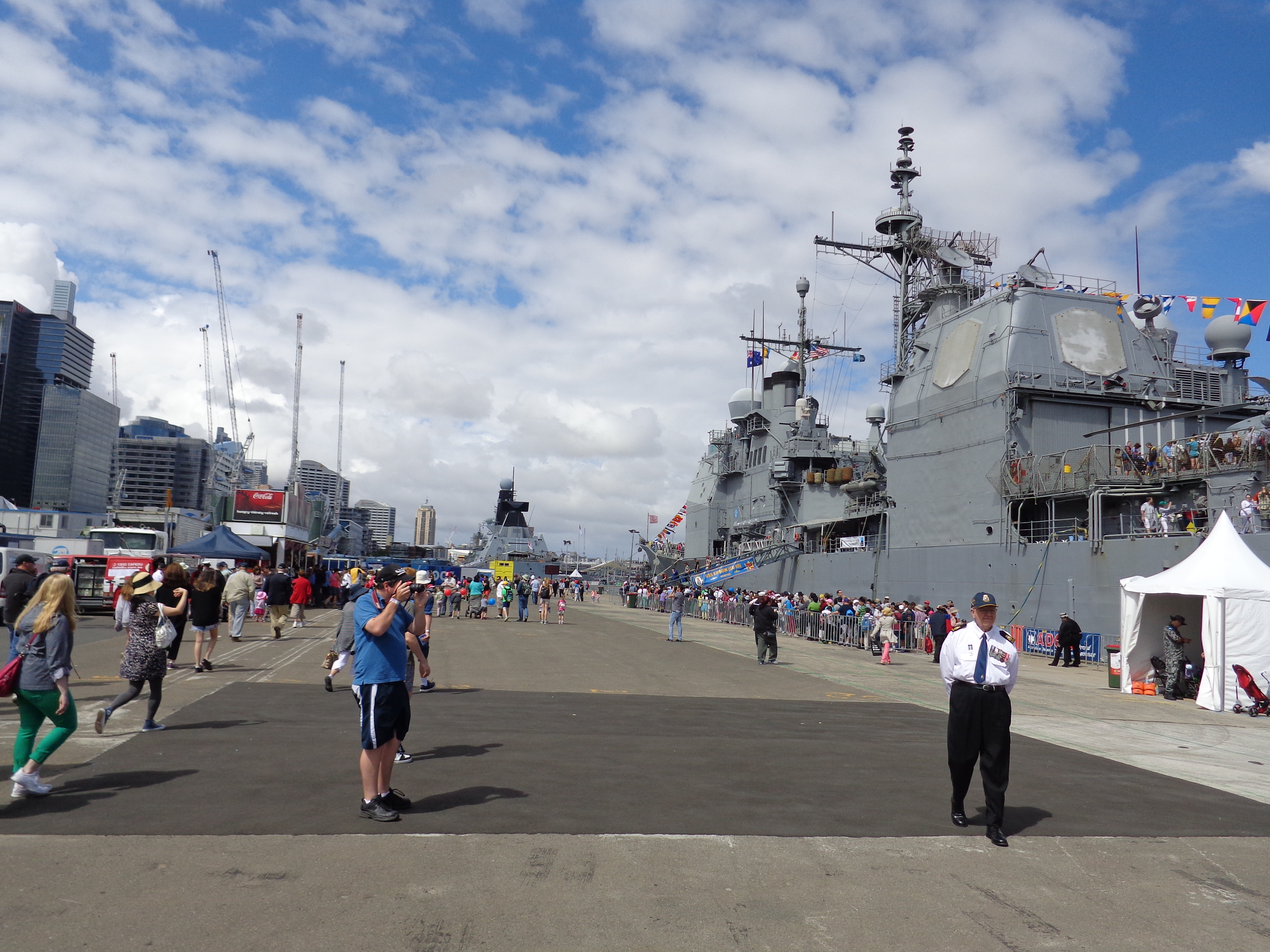 The warships arrived on Friday after a week of joint military exercises off the coast of NSW. Their arrival was marked with grand scale of welcome, with warships from the US, UK, New Zealand, China, Malaysia, Indonesia, Canada and even Nigeria all entering the harbour with some of our most mighty ships and we were there today to gawk at them all.
At night, we were treated to a light and fireworks display that could easily rival the famous New Years Eve fireworks in Sydney.
My husband was especially excited. He is into these military poweress and stuff, and some of the most advanced ships are in town, the USS Chosin, and the HMS Daring. Between these two ships there are enough destruction power to be quite intimidating.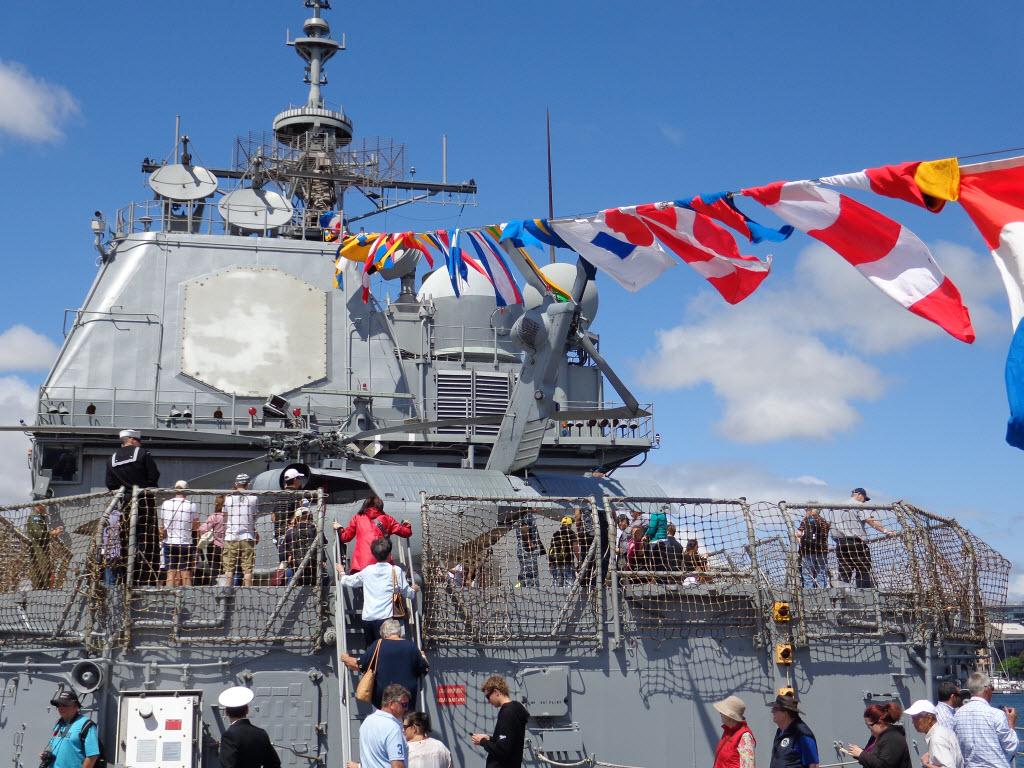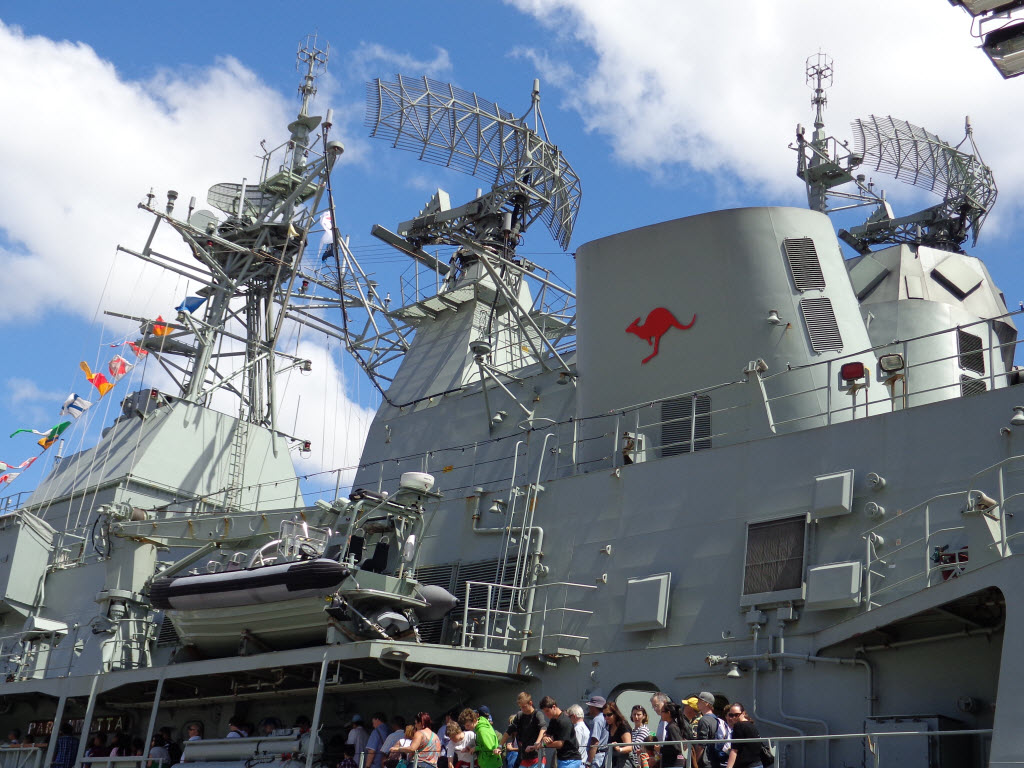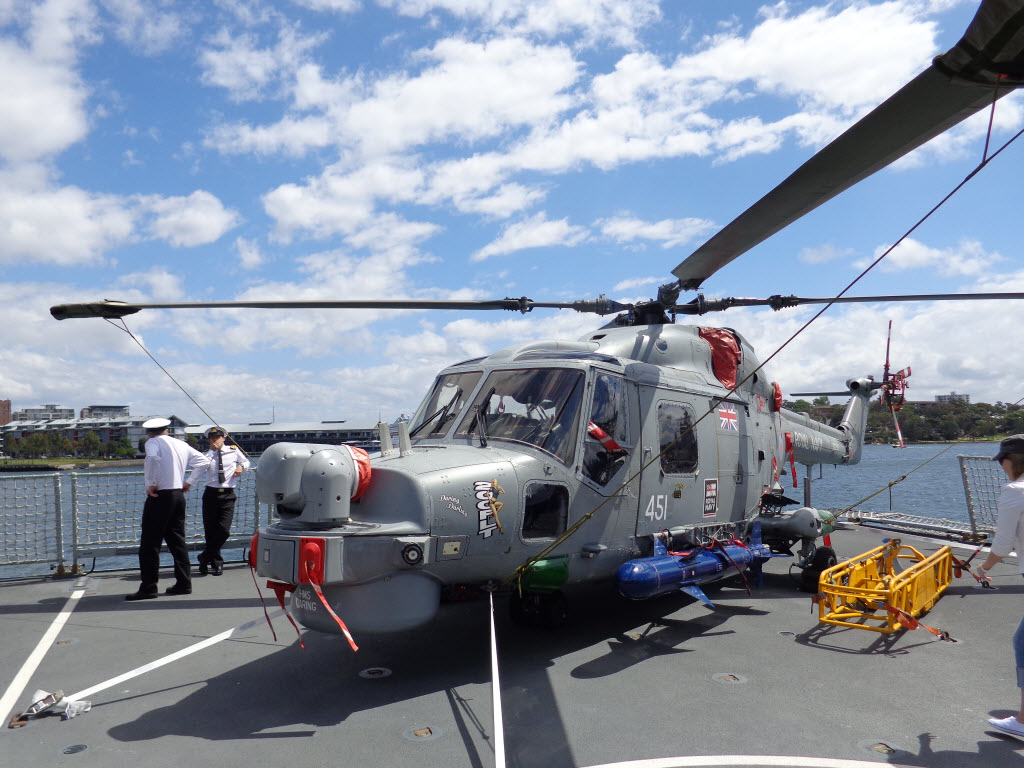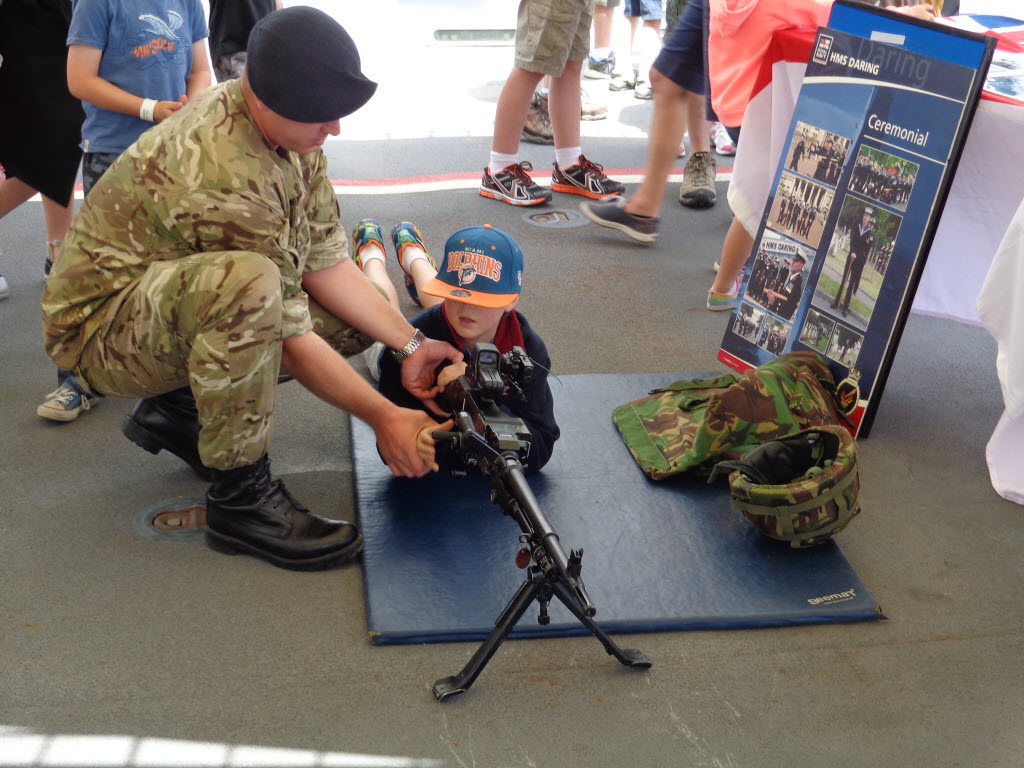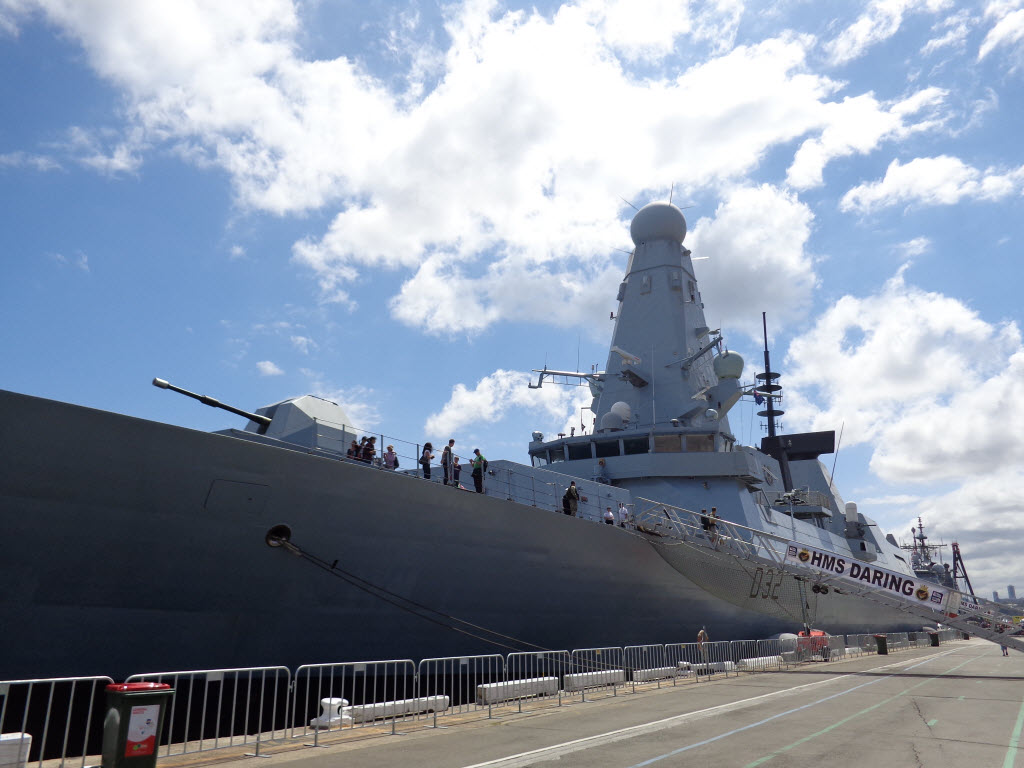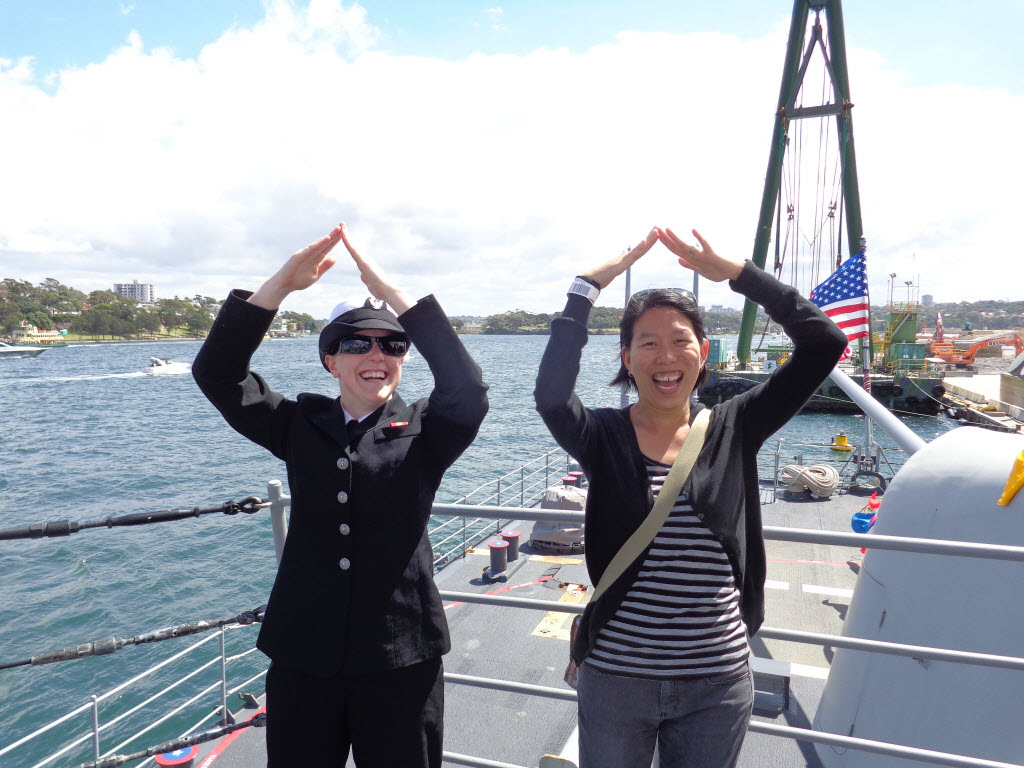 In modern warfare terms, you just wouldn't want to mess with these monsters.
I am generally not a big fan of any sort of military showcase, because I don't support the idea of glorifying war. However, there is something about being in the presence of big giant war machines, being able to walk around them, on them and through them, and simply just looking at them, that brings out that inner child in me (just in case you didn't know, I was a bit of a tom boy. I preferred trains and planes over dolls and barbies as a child, and naturally, I had a thing for military ships too).
And I got to meet sailors. It was a good day.