With a couple of impending trips on the horizon I am starting to look at money options. You'd think by now I would have a preferred option of exchanging foreign cash to stick to, but I have found that not only does the benefits of the options change regularly, new methods are always being introduced! So prior to each trip, I always reconsider every option again and check the current exchange rate of the required currency. I use this as my baseline before jumping on websites such as Travelex and bank websites to check their rates  before making a decision.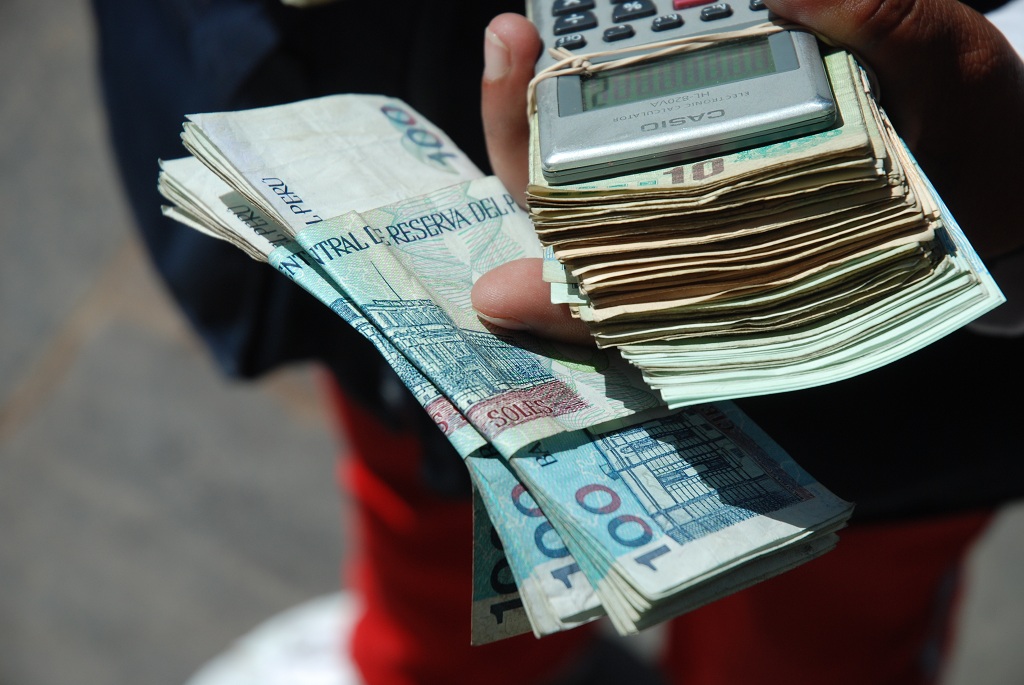 At the airport
I am very mindful of the fact that airports are always the worst place to exchange cash, as they'll always offer the lowest rates; although if it has to be at the airport, I have found rates at the destination airport (so, exchanging your home currency to the local currency) is always better than trying to exchange at your home airport (exchanging your home currency into a foreign currency). Just a thought, but never a good option.
Online
It is possible to order foreign currency online to be picked up at a financial institution's branch or at their counter at the airport. For companies like Travelex, I have found their rates, when ordered online, is better than getting the exchange in person at the airport counter. Online is always a good way for me to check the rates and compare between exchange services and banks, who sometimes may have better rates, even with fees attached to them.
Online is an option I will almost always use when I have at least two weeks prior to my departure to plan, although I will only get an initial set of cash to use for my arrival, and use other options during my travels.
In-Country
The reason why I would only get enough cash for arrival is because cash exchange rates are better in the destination country (although not at the airport). I have previously found, the rates for cash exchange in the local banks are always a fraction higher, making it better value for the traveller. Beware of the 'side-businesses' though, in touristy areas there are exchange booths everywhere, with extremely good rates that may seem too high to be true. While some may be legitimate, it is still safer to exchange at banks.
Only issue with this option is, if I were to travel for an extended period of time, I would need to bring a large sum of cash with me to exchange with, which is risky and not very practical.
Cash Passports / Travel Money
Everyone's doing it now, these cash passports and travel money cards. They are pretty much pre-paid debit card services pre-loaded with the local currency of your destination. I recently just got my new membership cards with Qantas Frequent Flyers and Virgin Velocity that has these pre-paid travel money functionality in it. It seems everyone wants a piece of this business.
Personally I am not in favour of these. While it definitely seem convenient, it's just another card. You pre-load money into the cards and you can use them at ATMs and anywhere with EFTPOS facilities. However, these are only really good for countries that have EFTPOS facilities and convenient ATM locations, and the local currencies allowed on these are also usually limited to major world currencies such as the USD, GBP, EUR, HKD, SGD… no good for the days spent at local villages and jungles in the middle of Peru or really.
Also, fees are charged at every withdrawal and this could be any amount between $1.50 to $3 per withdrawal. While the rates may be good and the set up fee low, money can slowly trickle away through withdraw and credit card fees.
However it is, convenient, and secure, most cards have a replacement and lock service with minimal risk.
My own bank card
The card I use for my own savings account at home can be used to withdraw cash from overseas ATMs. On my last trip, I used a combination of most of the above to get foreign money and have found this was the most worthwhile method. I checked the withdrawal fees with the bank, (I am with one that usually has low fees) and checked the exchange rate, which turned out to be much better than any of the rate methods I could have got (except for the in-country option). It does however require my destination to have ATM facilities, but what I'll do is to withdraw a large amount, so that I am covered through the days without an ATM, and I only get charged a fee once, instead of taking out smaller withdraws and getting charged every time.
The best way?
The best way is the way that is the most convenient for you. Don't take my word for it! Do the research and maths and see what is the best for you.
What have you found is the best method for you to exchange foreign money? Perhaps I can learn from you too!