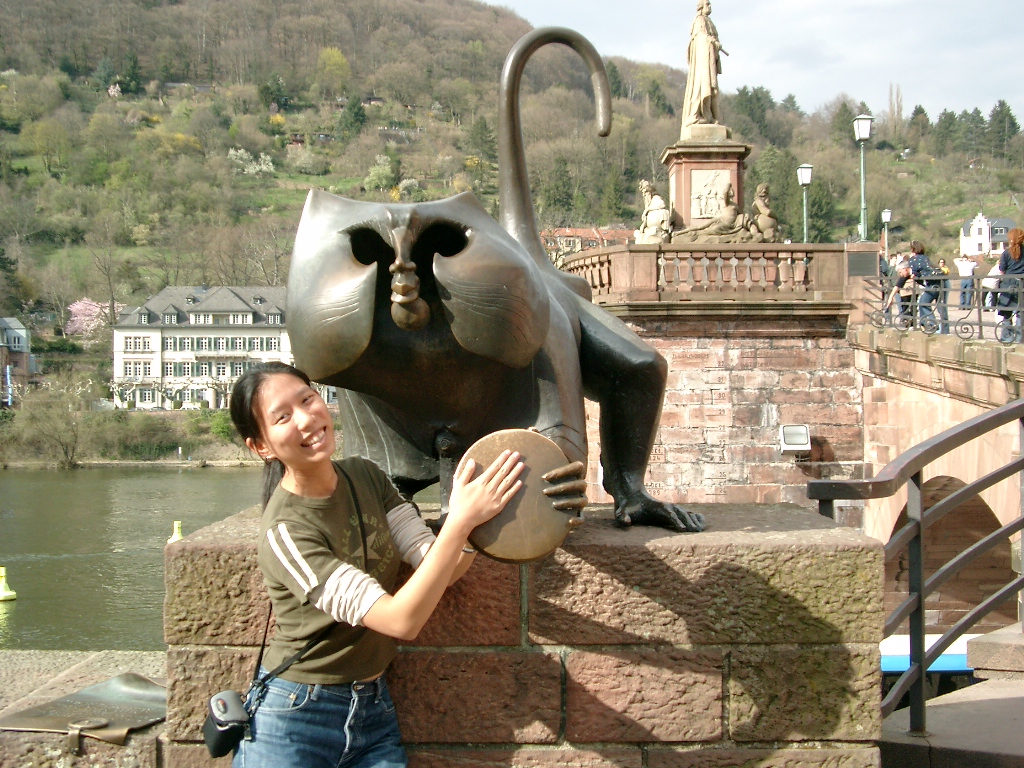 This was taken at the Alter Brucke (the Old Bride) in Heidelberg Germany. They say that by rubbing the mirror the monkey was holding will guarantee my return to Heidelberg again and again.
My wish came true three years later, when I took my now husband on a tour of Germany (on our way back home from Peru) and we returned, Heidelberg was as beautiful as I remembered. I look forward to many returns when we eventually move to Europe.
Gosh I look young in this photo!
Oh, and meanwhile, we have arrived on Daydream Island of the Whitsundays for a short break.  Stories to come tomorrow!