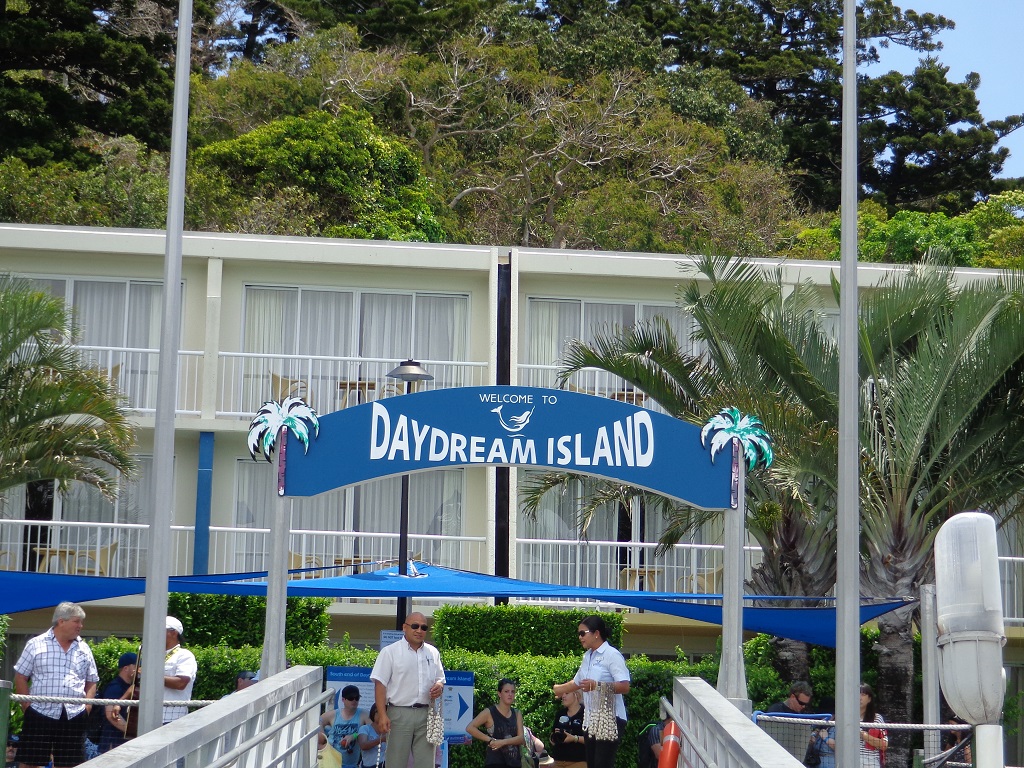 I am nice and relaxed. I have just spent the past five days at the Whitsundays and it was surprisingly fun. I say this not because the Whitsundays isn't fun, but we had booked to stay on Daydream Island, a one resort island in the midst of the region and I was afraid that I would get bored.
This isn't how we usually 'holiday'. Our trips are generally filled with sights and activities shuffled in and out of transport timetables that would have been planned months back: crammed in schedules to cover as much of a destination as possible within the two weeks.
This is the first time we have ever attempted a 'resort' holiday. One resort and one location. Our only timetable is the daily activity schedule, and we could decide ten minutes prior to an activity rather than weeks in advance.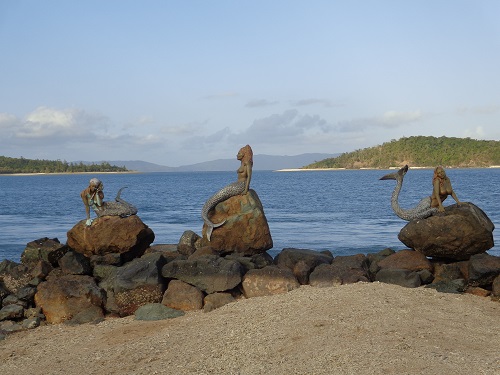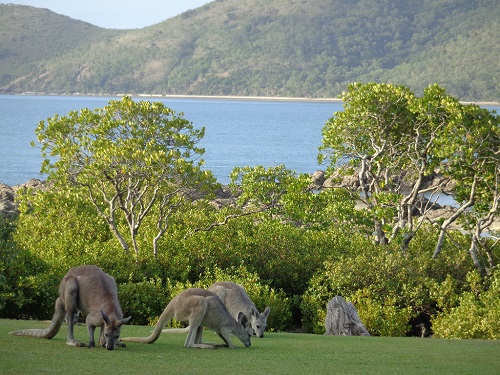 Waking up to the calm waters of the Whitsundays, we participated in yoga, mini-golf, kayaking, snorkelling, bingo and trivia nights in between swims in the ocean and swims in the pool, and two days in I could start to see the allure for families with small children.
We don't have children, so for an hour, we borrowed one and experimented.
These are the sort of places that are fantastic for families. For one, there's plenty of space and the three swimming pools can entertain the children for the entire day. Happy kids = happy parents = happy customers, for this I think Daydream has done especially well.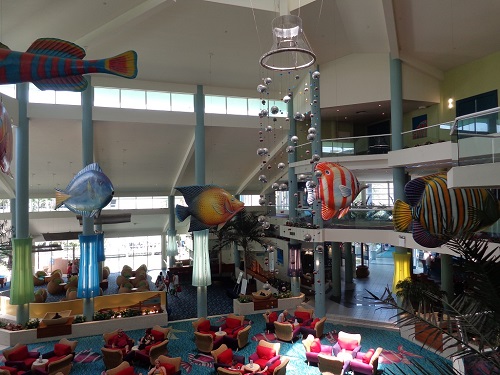 One of Daydream's feature is the Living Reef which runs across the front of the resort where fish and coral of the Great Barrier Reef can be found in this fantastic educational and fascinating facility. I spent many walks along the 'reef' befriending fish and corals, and I can see why children love it here!
As for being on the Whitsundays, it is a beautiful region of Australia, and I found is a better base for the Great Barrier Reef than Cairns. It is less crowded, the the scattered islands make it a nicer place to sail.
More on the resort in a later post.