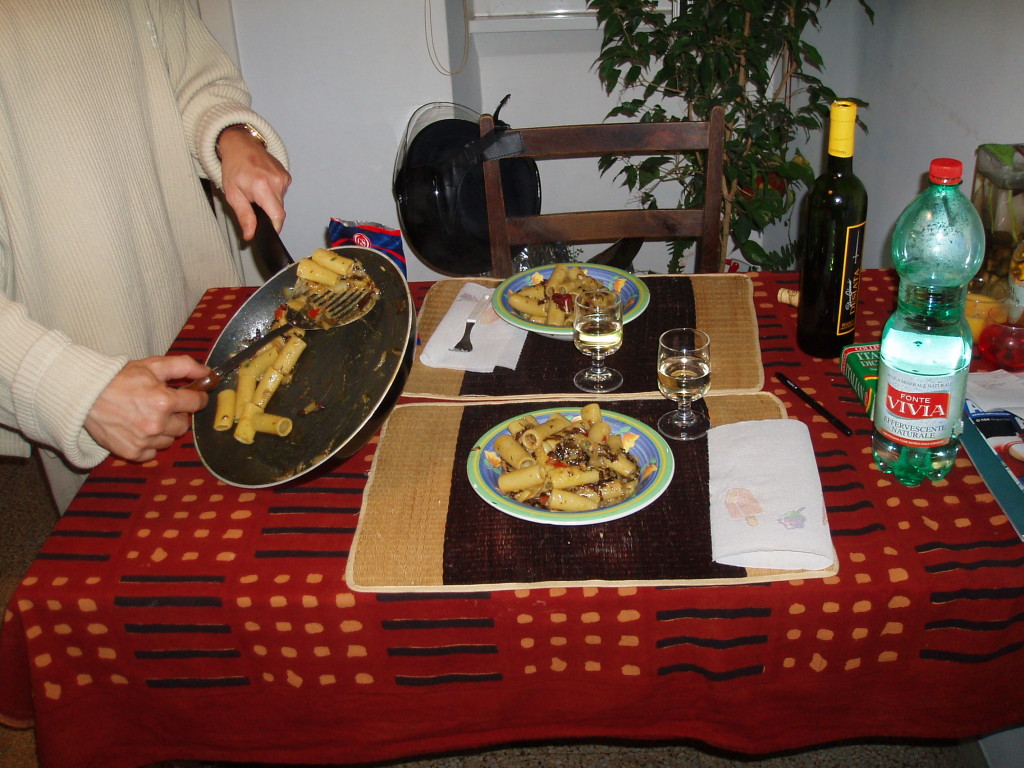 The last two booked I reviewed: A Moveable Feast and Female Nomad and Friends both have a focus on food around the world. I am a big fan of world cuisine, especially street food and traditional snacks, and I often try my hand at making them through local cooking classes.
However, we all know that food is always nice when someone else prepare them for you, and in today's postcard my memories take me back to Rome and the garlic mushroom pasta my friend Luca made when I stayed with him. Italians are passionate about food and Luca was no exception.
On my journeys I've had many such a meal with friends I've met and locals I've stayed with. Through these experiences I learn that no matter how much differences we think we have, the people of the world have more in common than we are willing to accept. Food is always going to be one of them, especially easy hearty home cooked meals.
Luca's creation wasn't extravagant, the dish was simple yet irresistibly delicious. I know, because I ate two servings!