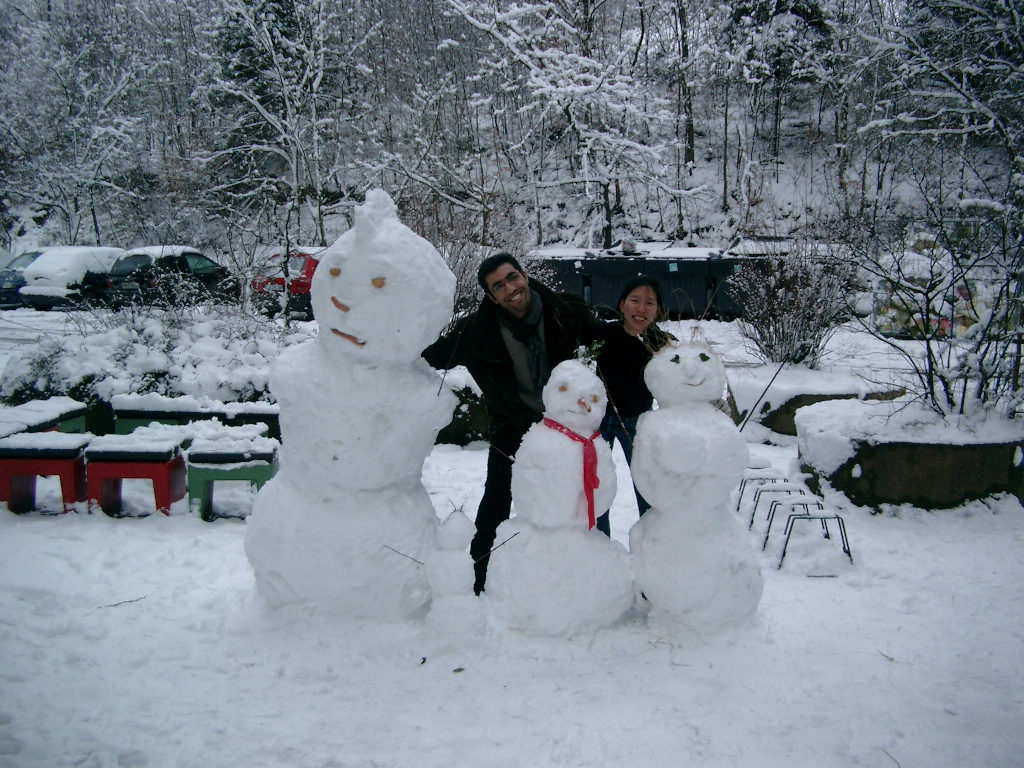 Winter has always been a fascination of mine, especially snow. We don't get a lot of winter and snow here in Australia, especially in Sydney, where we get mild winters and virtually no spring and autumn as transition between the extremes.
So, I was naturally attracted to snow, and I had plenty of it during my year in Germany!
This photo was taken in the parking lot just outside our student apartment in Saarbrücken. With so much snow we decided to make a snow family, and I must say for our first attempt at snow people making, they were quite good!
Read more on Winter Travel.