Wow, yesterday was a big day.
As you know, I arrived in Kuala Lumpur at 3am in the morning, was able to 'go to bed' at around 5am and I slept for about three hours before my body clock woke me up due to the time difference between Sydney and KL.
Never mind, I needed to be up anyway as there was a bit of work to do, and I had an afternoon of eating to attend.
Yes, eating!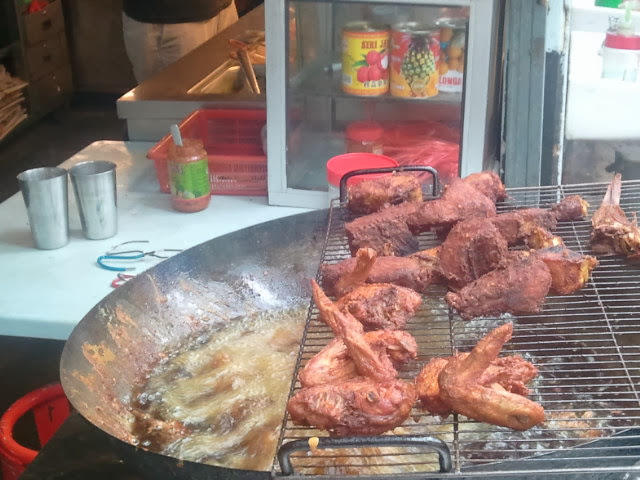 Thanks to Runaway Juno, our conference organiser, we were treated to a food tour of Kuala Lumpur with Food Tour Malaysia. Ever since the food tour in Wellington, I am no longer skeptic of food tours. It isn't just another excuse to eat, but food tours often involve getting under the skin of a destination, through dark alleyways and side streets that we probably wouldn't volunteer to go through during the average sightseeing trip.
A good food tour introduces a place's unique culture and heritage, at the same time as providing the opportunity to eat where the locals eat.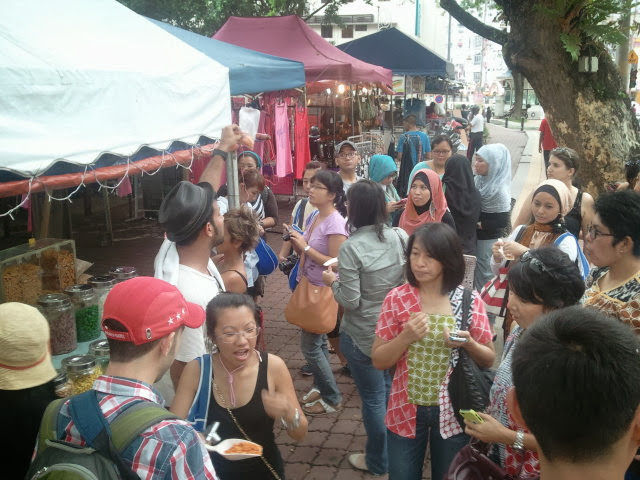 Yesterday's tour was exactly that.
Kuala Lumpur is a fantastic city for foodies. There is a melting pot of cultures that have influenced the way Malaysian cuisine has evolved, and many of its stories are found on the streets. Our guide, Charles, have been working for Food Tour Malaysia for a year and 10 months now, and between a course of Indian snacks and Cendol, he tell us about life being the tour guide.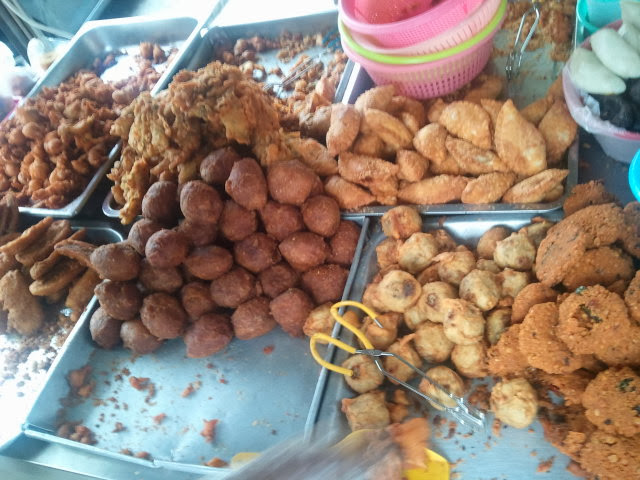 "It's a hard life," stated Charles, as he chews down his share of a curry puff, "I am always eating, drinking and chewing all the time. Then, after this tour, I have to go do some Cardio at the gym so I am prepared to lead another tour. Life is tough!"
His cheeky grin let me know that my leg was being pulled, but I can imagine the pain. Calories is not something you want to be too concerned about when in Asia.
We were taken to Little India Brickfields. Charles explained that this area used to be the dump of the city, until 2010 when the Indian government was due to visit Malaysia, and the area had undergone a massive 35 million dollars face-lift in an attempt to impress the foreign visitors. It worked. Colourful and kitsch, the area now accommodate many of the Indian population of Malaysia where one can buy saris and jewels as well as indulge in some local cuisine with Indian origin.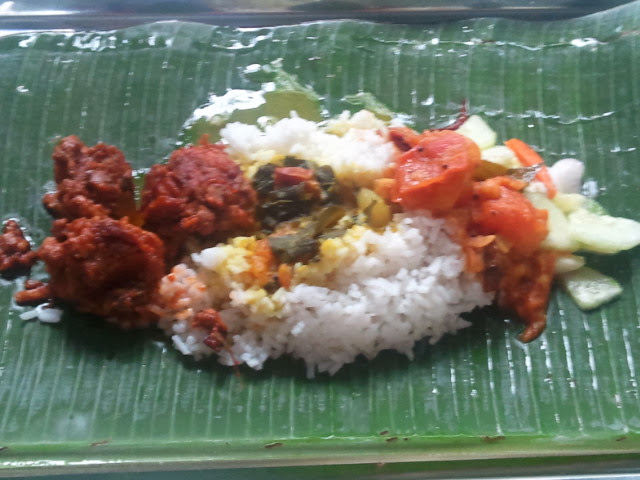 And so began with the eating. We were served curry with rice and condiments on banana leaf, eaten with our right hand and gobbled down with iced lime tea; followed by Indian festival snacks of fried bits of dough sprinkles with anis seed, curry powder and various herbal flavours. Following Charles, we were taken down alley ways, stopping by street side stalls selling fried Vade, which is an Indian style doughnut, before getting on a train to China town where Cendol and noodles were consumed.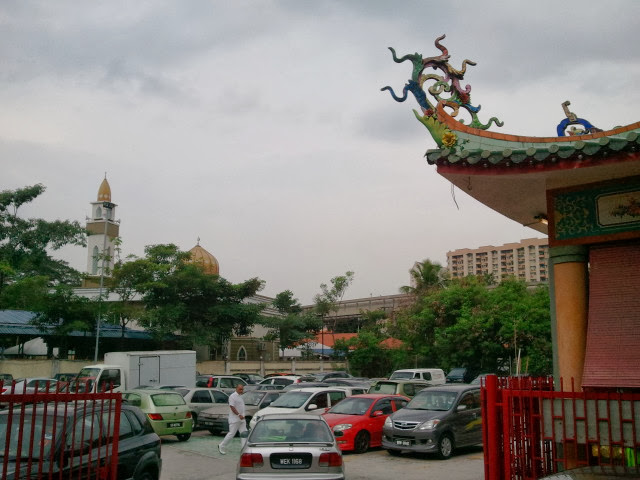 In between courses, we walked through backstreets and side roads where we were introduced to some of the heritage buildings, temples and markets. At the oldest Chinese temple in town, Charles pointed to the next building and reminded us the reality of today's politically influenced religious troubles.
"That, ladies, is a mosque," he said "and here we are in a temple. Across the road from the Mosque on the other end you'll find a Catholic church, and another block down from there is an Orthodox church." Charles pointed out what made Malaysia special: different people with different religious and cultural backgrounds all live in one compact country, yet there are none of the troubles we hear from other so called 'Islamic' countries. In this society, we are reminded that people can live in harmony with each other, where there is respect and tolerance and understanding, there is no reason why this sort of society can't work in other countries.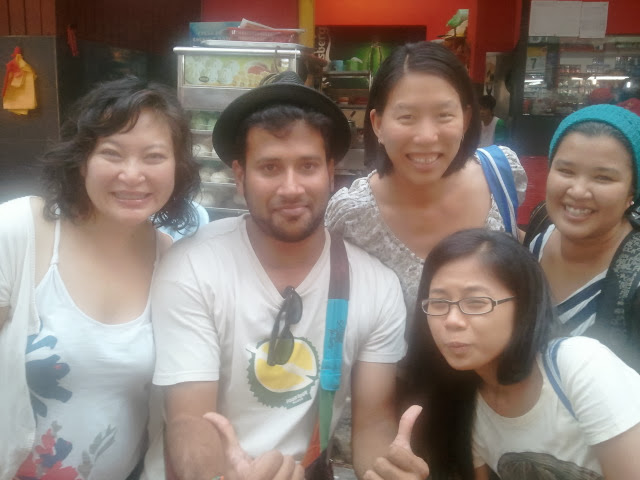 This point of view has been my sentiments exactly and is the reason why I am drawn to Malaysia. Every conflict had been based on private agendas, and although religion is often used as the trigger, it never really is the reason.
The tour ended in Chinatown with all of us fed and happy. After so many years of visiting this city I am still learning new things about Kuala Lumpur on each visit. Next time you are in town, especially if it's your first or second time visiting KL, give Food Tour Malaysia a go, and enjoy the food!
Oh, and cudos to Charles. It isn't easy to keep up with 20 ladies who are all very excitable about food. Bravo!