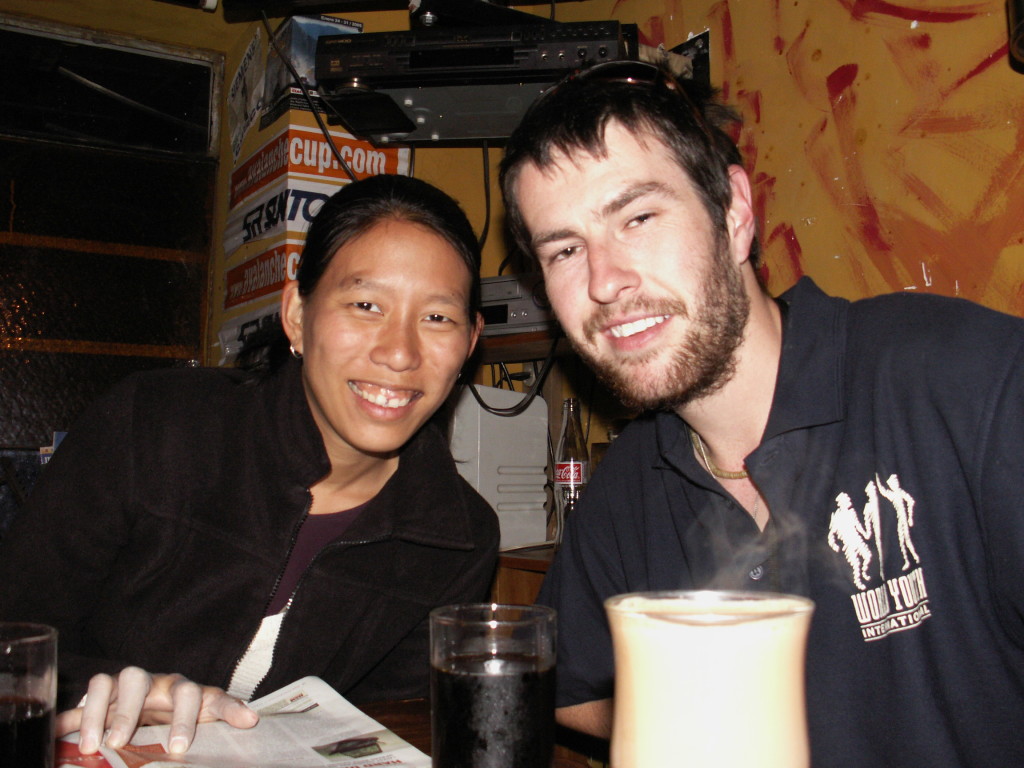 "I have found out that there ain't no surer way to find out whether you like people or hate them than to travel with them." – Mark Twain

After the AWE weekend, I thought about some of the messages that we shared, and one thing in common among those who are successful in their fields is that there is always a supportive friend/relative/spouse behind their work. It got me thinking about my husband, Will, and how much I wouldn't have done without him.
I have always been an independent individual, so whatever I wanted to achieve, I probably could have achieved by myself. However, Will has always been there for me and supported my independence, creating an easier path for me to success. He is extremely supportive of my need to be independent, so much so that our marriage came with an agreement that I get 2 weeks annual leave from him to travel solo! He is also someone who really supports me on my writing career and no matter how many rejection letters I have received, the hours that I had put in while he brought me tea, he is always there for me to tell me that "yes you can do this".
So I thought I'd use today's postcard to thank him.
So everyone, this is Will, and this was our first ever photo together.
For those who don't know yet, Will and I met in Peru in 2006 while we were both working as volunteers with World Youth International. It was a year that changed both of our lives in many ways. We have now been happily married for three years.
We have always said that our marriage is a partnership. It is the common values and team work that got us together during that trip and continue to hold our relationship together as we created a live around each other. We've seen each other through our worst during the first month of our relationship – through various bouts of food poisoning, altitude sickness, living in primitive conditions and not showering for five weeks! Let's just say, this relationship was built on honest grounds: we had no dates, we made no attempts to try to pretty ourselves to impress (with only five sets of clothing to cycle through the four months) and what really brought us together were the courage induced by three shots of taquila.
So that's our story. Thank you, my darling Will, for putting up with me. :)
I know many of you have also met your soul mate on the road. Would love to hear your story. After all travelling together is ultimately a test of personality and relationships!