"Land Ahoy!" An excited husband yelled out through the windows, at 5am Monday morning. After 2 days of straight sailing, through the endless Pacific horizon, ribbons of the ocean and the sky, green specks slowly appeared in the big mass of blue with pine trees like green mo-hawk: we've arrived at the Isle of Pines.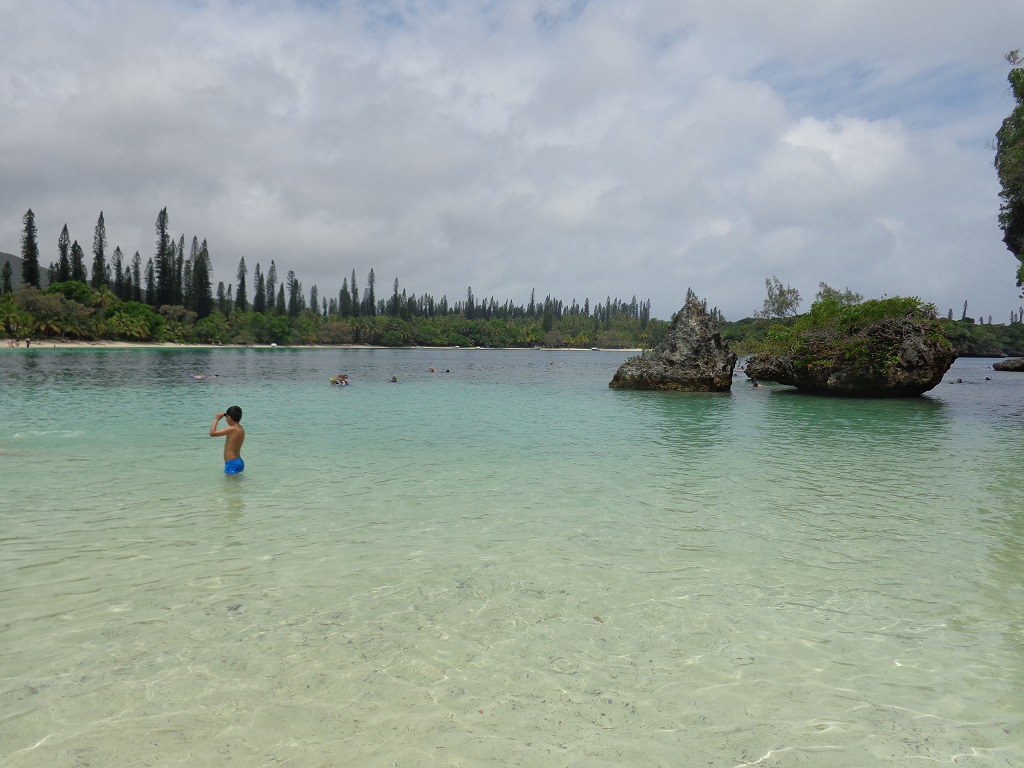 I can imagine the excitement of the crews aboard the early exploration ships, where life can seem like the forgotten journey until finally, land mass appeared on the horizon, the joy they must have felt, and the relief…
Not that we needed such relief. Life had been good on board, with 1:3 ratio of staff constantly at attention to our needs, and being entertained and fed well were just some of the many perks of a cruise. However, the prospect of being able to stand on solid ground that didn't rock was alluring, especially in the beautiful South Pacific.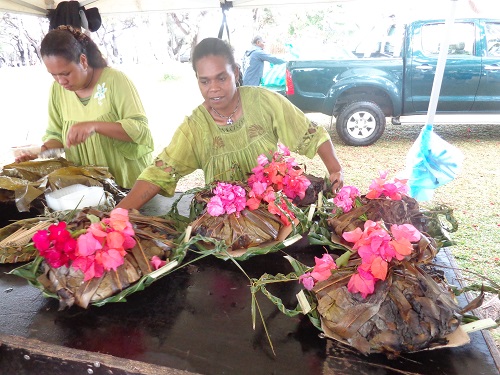 It has been a whirlwind of 3 days as we sailed from Isle of Pines to Mystery Island in Vanuatu then Noumea in New Caledonia. We get around 8 hours at each destination, where many joined day trips or were free to roam the beaches/streets.
Since I last wrote, I have snorkelled for 2 days and explored South Pacific's largest and most modern harbour city for a day, and now I am writing to you from the restaurant, where I am watching the crew unhook the ropes and do their final checks before we will begin our voyage home. While each of the 3 destinations had been fantastic, the waters clear and warm and the people beautiful and friendly, I had wanted a little more. A little more time on the grounds, a little more time hanging out with the locals, a little more time for me to grasp the language and a little more time to explore the many corners of Noumea without having to adhere to the strict return to ship times.
Don't get me wrong, I am enjoying myself. I've gotten over my initial resistance of a cruise holiday and have relaxed, accepting that I am the only person who could make this trip enjoyable.
In our busy lives it is often difficult to find moments of time to not think of anything, of what to wear, what to cook for dinner, when I have to go to the bank and whether we have anything in the fridge. Here on the cruise, absolutely everything is taken care of for me. While it isn't a method of travel I would generally prefer, as I enjoy the challenges of independent travel, it is still nice, once I got over my own travel snobbishness.
So, it has been 3 destinations in 3 days. We will be on our way home soon. As for New Caledonia, I hear there are French classes you can take here and rent is cheap. I might just do that on my next visit.