There are 2,000 people on Isle of Pines. We saw about 10, most were there because we were there, tourists who were glad to set foot on solid land, eager to spend some French Pacific Francs.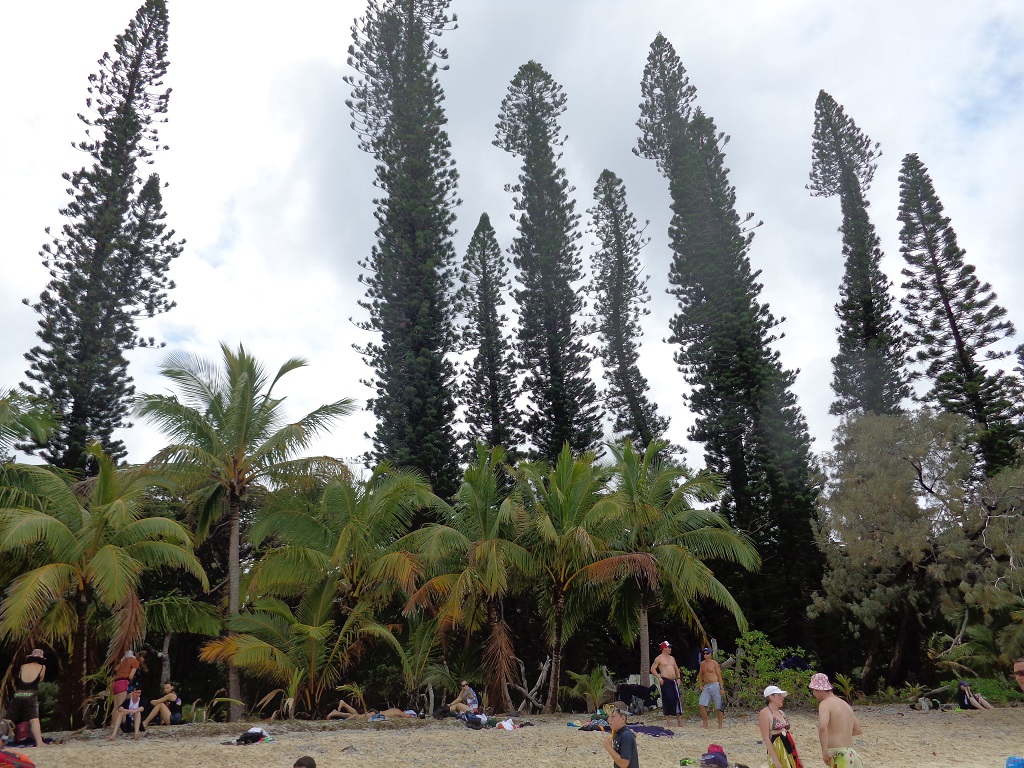 Isle of Pines, or L'lle des Pines was discovered by James Cook in 1774. He named the island based on what he saw, an isle of Pine trees, tall, straight and all over the place. I had, in a previous post, described it like mohawks, it is as if the island has gone into some teenage rebellion and decided the only way to wear its vegetation, was up.
We arrived in the rain. It wasn't the island experience we had hoped for but we weren't going to let a bit of water to dampen our spirits. We had about five hours to spend after all! So we put on our ponchos and our smiles and headed toward the 'Sacred Rock'.
Although, not before we stopped over at some tents where some of the local women were giving us the opportunity to try their cuisine. On the table, there were piles of freshly cooked Bougna, an earth oven cooked sweet potatoes, yam, tapioca and other root vegetables with coconut milk. On a grass patch nearby, women sat in a circle weaving leaves into hats as gifts to those of us to ask. Male cultural dancers prepare by wiping paint onto each other's bodies, readied to re-enact some of the traditional ceremony dances in tourist version.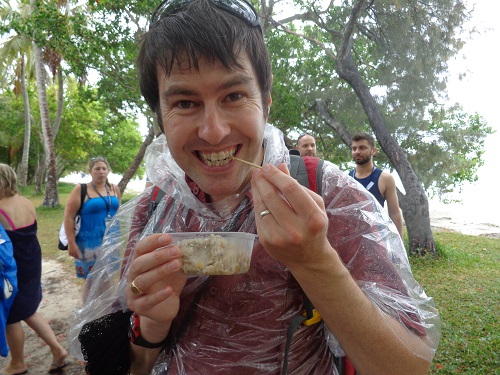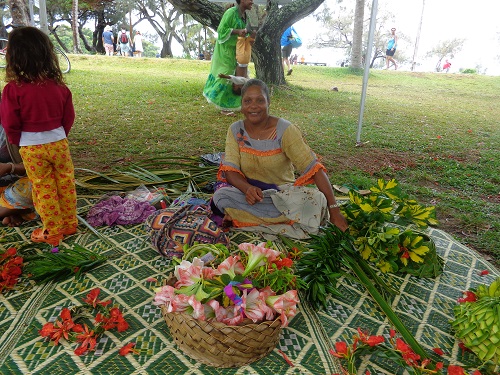 No doubt, it was an experience 'set up' by the cruise liners to entertain visiting guests, to make us feel welcome and immersed in the local culture, however since there was no escaping the fact that we were in fact, tourists, we embraced such experience as we would any other travel experiences. They could, easily have charged us extra for these, set up food stalls and charged any price they wanted and made the port into a complete tourist trap, the fact that they did not, showed the welcoming nature of the Pacific Islanders. For this reason alone, the experience itself still felt quite authentic.
It was just as well we were pre-occupied with the provided distraction, for after 30 mins the weather cleared and the sun shone brightly through the parting clouds and sparkled off the waters of Oro Bay. We headed to the Sacred Rock and snorkelled through the warm water. Circling the base of the rock, we followed schools of silver fish through soft corals and fan corals, found hiding octopuses and tickled its tentacles and  watched the proceeds of the underwater life.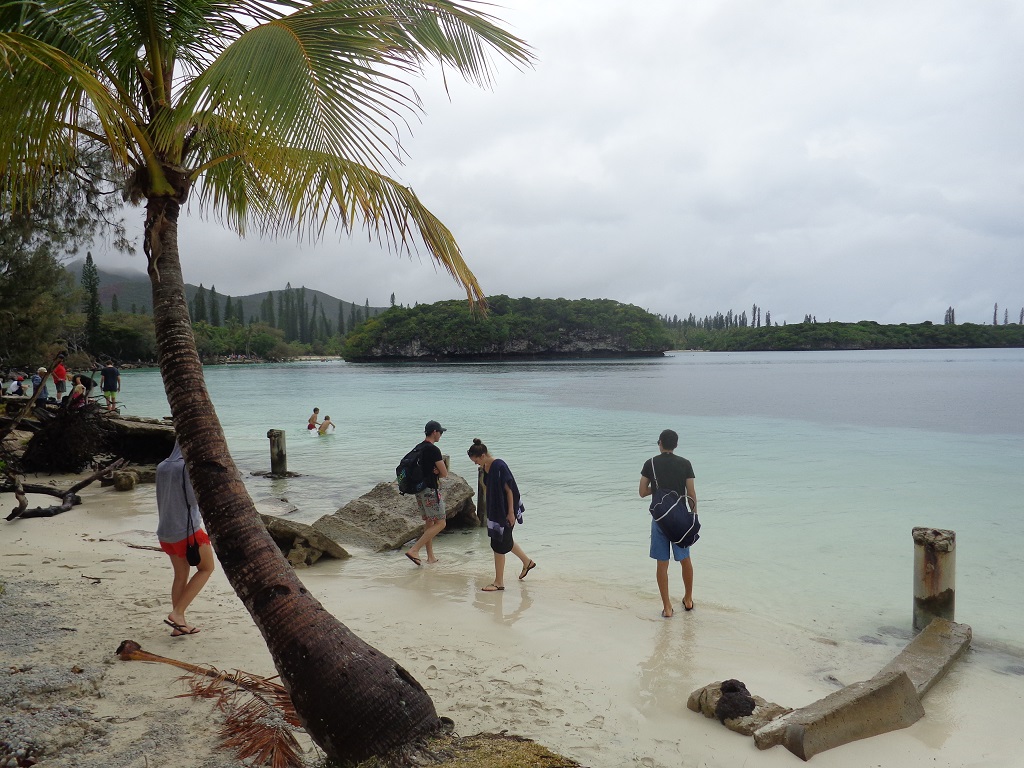 Having not booked a day tour, we explored where we could by foot, where we found traces of old traditional island culture intertwined with French colonialism, among tropical flowers that blossoms against the ribbons of blue of the Pacific Ocean.
Then, we relaxed on the amazing soft white sand until our stomachs called for us to return to ship for our daily feed.